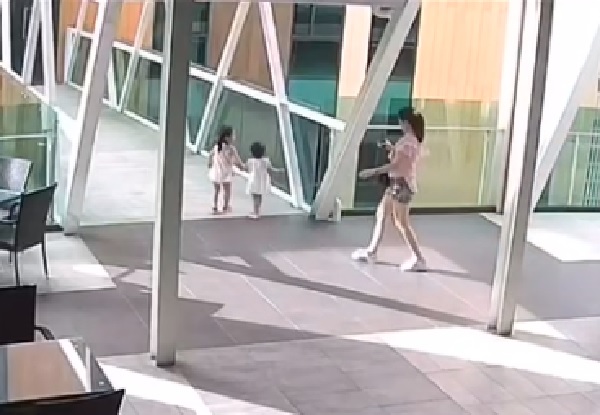 PETALING JAYA (Dec 6): A toddler plunged to her death from the fifth floor of a building in Jalan Bundusan, Penampang on Dec 1 because a flooring board in the link bridge had been removed and was not covered back, according to initial investigations reported by the Daily Express yesterday.
Construction Industry Development Board (CIDB) Sabah director Rosmen Ag Hassan told the Daily Express that initial investigations also found no barricade put up to stop people from going through the site.
"Investigations into the incident are still in progress," he added.
Rosmen said CIDB officials have conducted an inspection at the site of the incident at 1.30pm on Tuesday and the case has been classified under Section 34D (1) of the CIDB Act (Act 520).
The particular section states that any contractor who breaches his duty under paragraph 34B(1)(c), and which breach results in death, shall be guilty of an offence and shall, on conviction, be liable to a fine not exceeding RM500,000 or to imprisonment for a term not exceeding two years or both.
According to the Daily Express, the one year and seven month old victim and her older sister were reportedly walking along the link bridge at 3.50pm on Sunday when she fell through the 1 sq ft hole.
The victim was taken to Jesselton Medical Centre (JMC), Jalan Lintas where she was pronounced dead at 4.30pm.
The Daily Express also reported that Penampang police said their use of the word "membiarkan" (let go) in a statement issued to the press following the incident had been misinterpreted.
Penampang Police Chief DSP Mohd Haris Ibrahim on Wednesday said the word used was meant to convey that the mother was had allowed the child to walk ahead of her and not meant to put the blame on the child's mother.
"So when I said 'membiarkan', it was misinterpreted by the victim's family and I hope after this media statement no more confusion will occur and would like to express my sincere condolences to the family for what happened," he said.
According to the Daily Express, the victim's family members were offended by the choice of word and the angle of coverage in the Chinese media which depicted the mother as negligent.
The family members denied this was the case, saying the mother was video-taping her children closely from behind but was unaware that the link bridge had a hole and there was no warning sign as both the children ran towards it.
Mohd Haris said the case is still under investigation and a post mortem showed that the victim succumbed to an internal injury from impact due to falling from a high level.