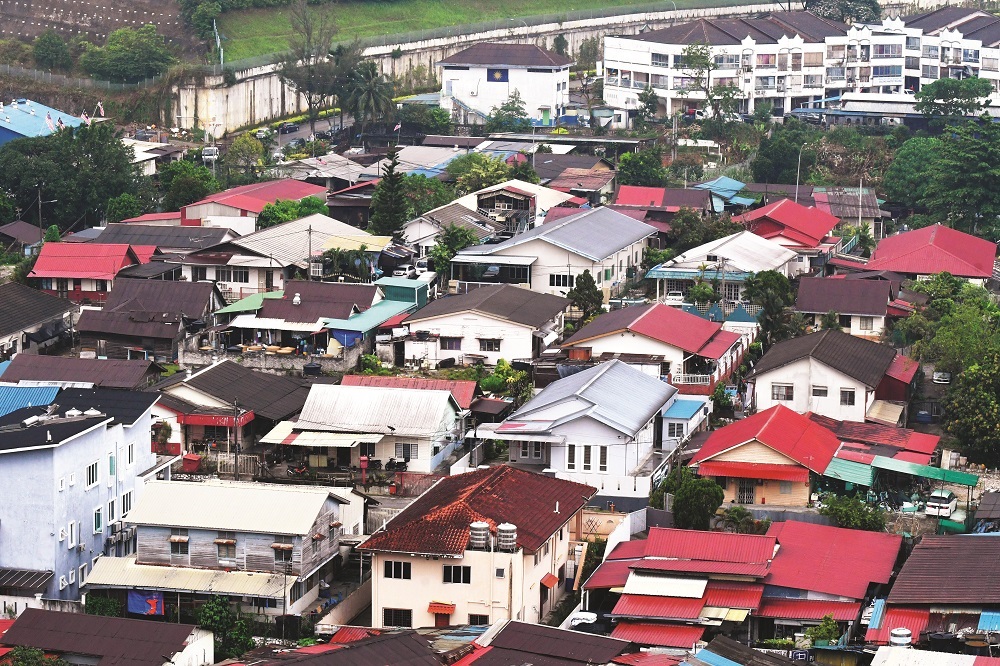 Every day for the past 20 years, Chen Chong Hing takes a 15-minute drive to Kg Baru Salak South to have breakfast at his favourite kopitiam in the village with his friends. This is not surprising since Chen had previously lived there for more than 45 years before he moved in 1998.
Yet, his ties with the New Village remain strong and he continues to participate in various activities in the village pertaining to education, cultural and village development. He is in fact the chairman of the Kg Baru Salak South Village Community Management Council which promotes village development and the residents' welfare.
If his family had not been evicted from the home he built close to his parents' house in the village, Chen would have still been staying there today.
"There are many people like me who have moved out but come back every day to visit old friends. This is something modern residential developments cannot offer — community life where everyone knows and cares for each other," the 67-year-old retiree tells EdgeProp.my.
It is this strong community bond that could entice the younger generation to live in the New Village, says Teoh Chee Keong, assistant professor at UCSI University Faculty of Engineering, Technology & Built Environment, at the Salak South New Village International Community Design Workshop, which was held from Aug 26 to Sept 2 this year.
Teoh and other academicians as well as students from both local and foreign universities had visited Kg Baru Salak South in conjunction with the workshop. Supported by the Housing and Local Government Ministry (KPKT), the workshop's aim was to bring together the local community, academicians, industries and the government to propose a new and sustainable development vision for the New Village.
The participating universities were Malaysia's UCSI University (School of Architecture and Built Environment), Taiwan's Tamkang University (Department of Architecture), Japan Women's University (Department of Housing & Architecture) and Japan Saga University (Department of Engineering and Architecture).
During the study trip to Kg Baru Salak South, the academicians and students were pleasantly surprised by the well-maintained surroundings and the friendliness of the villagers.
"In my mind, a Kampung Baru is a messy place where roads are narrow and houses look unkempt. But Kg Baru Salak South is kind of different as its residents treat it as their home," says Teoh, who himself hails from a New Village.
Although some houses are not in very good shape, there are many that have been renovated into spacious homes for multi-generation living, a concept they have adopted for decades, which modern housing is only now rediscovering, he adds.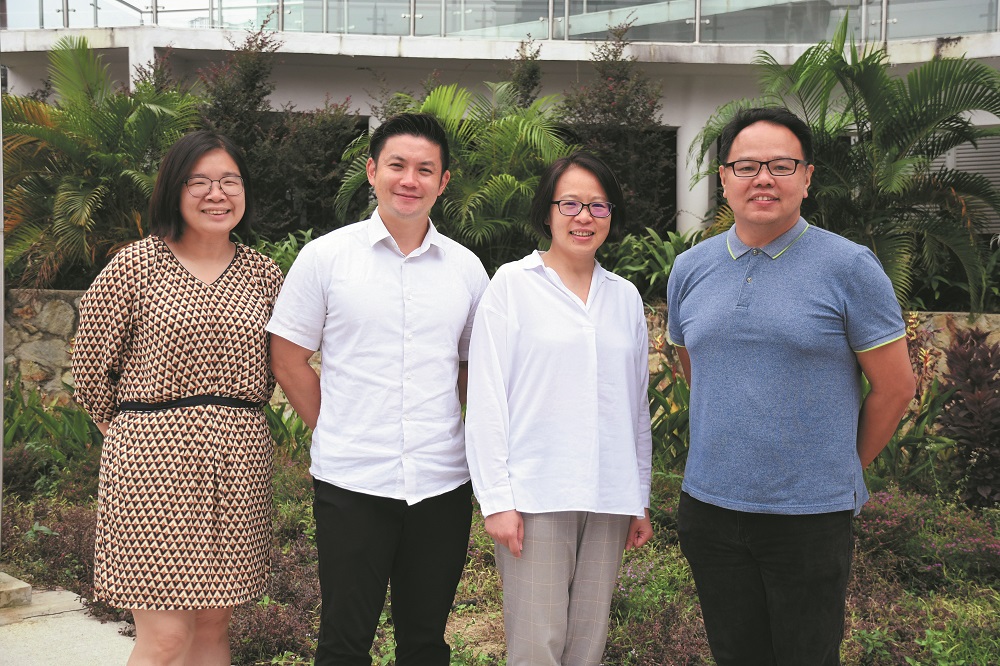 Some houses are built in the traditional design with an open central courtyard that allows for ample natural light and good ventilation.
Back in 1952, when Kg Baru Salak South was established, every family was given a plot of land of about 4,800 sq ft to build their houses. A 10ft gap was required between each house. The land could also be used for small-scale vegetable planting or for poultry rearing for own consumption.
Some residents staying close to a pond have used part of it for fish farming. Besides, fruit trees have been planted between the houses, creating common spaces for the residents to gather and enjoy the fruit in season.
"These features of the New Village are now being adopted and implemented in modern township developments, to enhance community engagement and to build a sustainable environment," says Teoh.
Maintaining the essence of the place
For Kaz Yoneda, the principal of architecture firm Bureau 01, and lecturer at Japan Women's University, the contrast between old dilapidated houses and modern bungalows, and the interaction between the villagers give the New Village a unique charm and character.
"This is the energy of a place that could not be replicated in new developments — the relationships and connections between people are key factors to the lively spirit of the place," he adds.
In efforts to rejuvenate the New Village, Yoneda stresses that one would need to preserve the cultural diversity and vibrancy of the place.
Technology and infrastructure developments are essential but they shouldn't disrupt the original look and feel or turn it into an urban housing development.
The most valuable asset of a New Village, he says, is its cultural and historical value as these could open up potential business opportunities.
"It would be good to keep the houses low-rise to maintain its original village look while encouraging more creative cultural industry development or tourism attractions to create new job opportunities for the villagers," offers Yoneda.
"One must understand that village regeneration is different from urbanisation, for instance, tourists in Tokyo would visit local mom-and-pop stores and not shops that we can get in every city," he says.
Based on his first visit, Yoneda reckons that in less than a decade, the New Village will become a prime residential area considering the space and living environment it offers.
Tamkang University's department of architecture assistant professor Ko Chun-Jung observes that the lack of infrastructure could be the biggest obstacle preventing the New Village from moving forward.
As population grows, the existing infrastructure such as electricity supply, drainage and solid waste management may not be able to cope.
KPKT Special Functions Officer Chua Yee Ling concurs that the aging infrastructure may even endanger the lives of the residents.
"We need to take a holistic approach to evaluate current problems and their impact on the living environment and the local economy," she notes.
Therefore, it would need the help of various professionals from engineers to builders to marketing experts in the regeneration, says Chua, who is given the task of overseeing the rejuvenation of New Villages in the country.
Shrinking boundaries
Chen says he looks forward to the future and the changes that it may bring but for now, he is more concerned with the shrinking size of Kg Baru Salak South.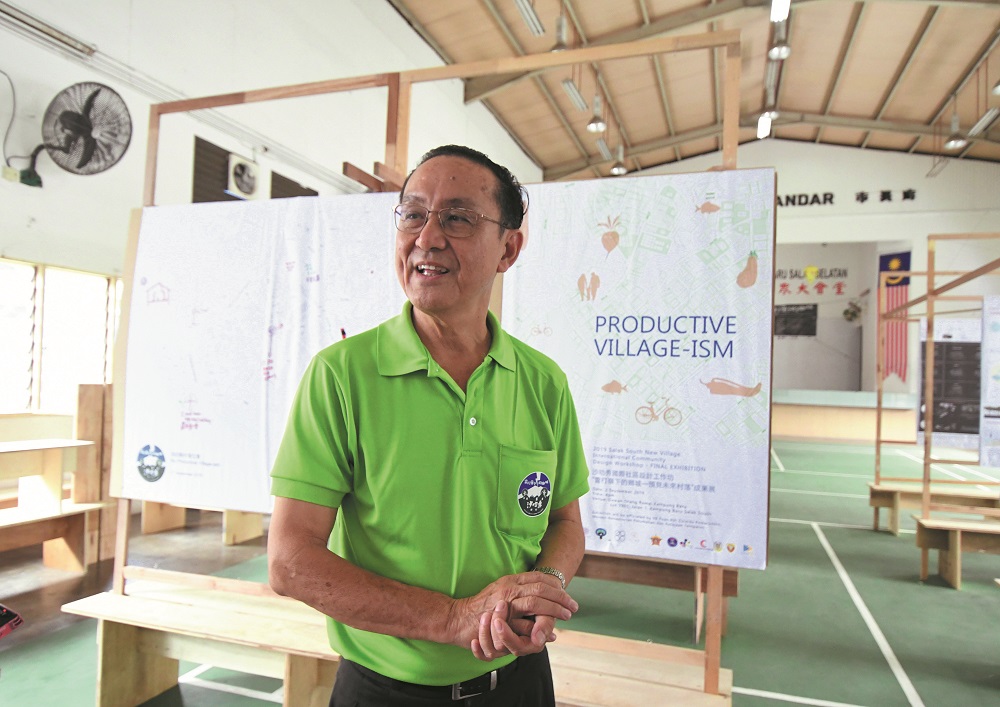 "We never received an answer from the local authorities about how much land we have left. Many plots including the land beside the pond or green zone have been sold to private companies or developers. We can see the high-rises and houses built on the village border," says Chen.
Besides, some of the houses have been bought over and turned into vehicle service and repair workshops — and this has affected the living environment of the village with their pollution and noise. Hence, many residents would rather move out from here as the infrastructure is deteriorating, he adds.
Although the remaining lease period for the houses is only around 60 years, Chen says houses in Kg Baru Salak South are popular among investors due to limited supply. Asking prices are around RM600,000 to RM700,000 regardless of the condition of the houses.
"Many people cash out as private companies or rich individuals are waiting for the opportunity to purchase the houses for small factories or to hoard the land for future development," he reckons.
"I love the Kampung Baru lifestyle and its cultural value, but it is just not suitable for the younger generation to raise their families. The future of the village seems uncertain as well," he adds.
In response, Chua says there is an urgent need for land-use zoning in New Villages. "KPKT has initiated the discussion with local authorities on the need to demarcate the land to protect people from having their homes demolished or from using the land for other developments."
Among the proposals that came out of the eight-day workshop were to improve the road network, landscaping and introducing aquaponics for fish farming activities. Another proposal was to turn the green spaces near the pond into a park.
If successful, Kg Baru Salak South will be the model for other New Village rejuvenation projects, and with over 600 New Villages in the country, they could offer huge economic potential.
This story first appeared in the EdgeProp.my pullout on Dec 13, 2019. You can access back issues here.