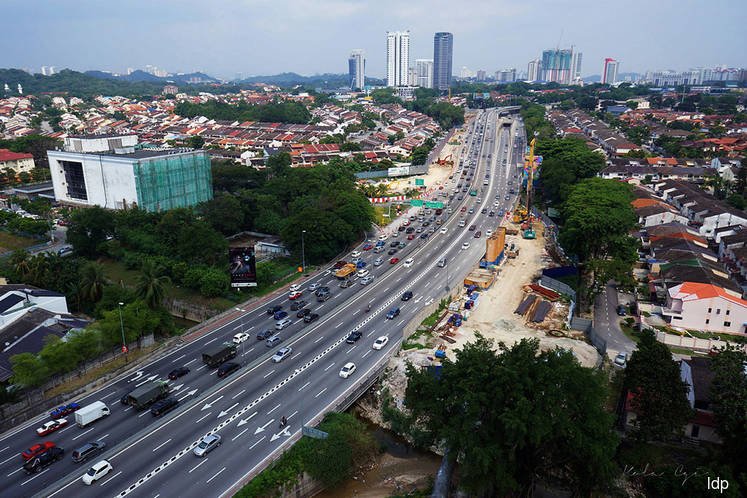 KUALA LUMPUR (Dec 20): The deadline to complete negotiations on the acquisition of four highway concessions by Minister of Finance (Incorporated) [MoF Inc] for a total enterprise value of RM6.2 billion has been extended till Feb 29 next year from Dec 31.
This marks the third postponement. The first deadline was Aug 30, then it was extended to Oct 31 and later to Dec 31.
The four highways involved are Lebuhraya Damansara Puchong (LDP), Sistem Penyuraian Trafik KL Barat (Sprint), Lebuhraya Shah Alam (Kesas) and Smart Tunnel.
In a bourse filing yesterday, Gamuda said MoF Inc and each of the concession holding companies have mutually agreed to the extension. Gamuda owns a 44% stake in Litrak, Sprint (52%), Kesas (70%) and Smart (50%).
"The long stop date to satisfy the conditions precedent and the date of completion will be extended to a date which shall be mutually agreed between MoF Inc and each of the concession holding companies," it added.
It did not disclose the reason for the postponement.
In June, MoF Inc had sent the offer letters to the four concessionaires namely Kesas Sdn Bhd, Sistem Penyuraian Trafik KL Barat Sdn Bhd, Lingkaran Trans Kota Sdn Bhd and Syarikat Mengurus Air Banjir dan Terowong Snd Bhd to acquire LDP at an enterprise value of RM2.47 billion, Sprint at RM1.98 billion, Kesas RM1.3 billion and Smart RM369 million. Gamuda had accepted the proposed offer by MoF Inc to purchase all of its equity stake in four companies.
Under the proposed acquisition, the Government will acquire the highway concessionaires through a special purpose vehicle (SPV) wholly-owned by MoF Inc. The SPV will finance the offer of RM6.2 billion by way of bond issuance.
In a statement on June 22, Finance Minister Lim Guan Eng said the acquisition of the four highways would save taxpayers from having to pay compensation of more than RM5.3 billion to toll concessionaires in order to freeze toll rate hikes until the end of the respective concession periods.
He said the collection of congestion charge will be sufficient to service the debt, as well as to finance the operation and maintenance costs of the highways without requiring additional Budget allocation by MoF.
He also said the acquisition of the four tolled highways represents the first step in reducing the burden of highway users and fulfilling Pakatan Harapan's promise.
Gamuda shares closed five sen or 1.27% lower at RM3.88 yesterday, valuing the company at RM9.6 billion. It saw some 5.94 million shares traded. Year-to-date, the counter has gained 65.8% from RM2.34.