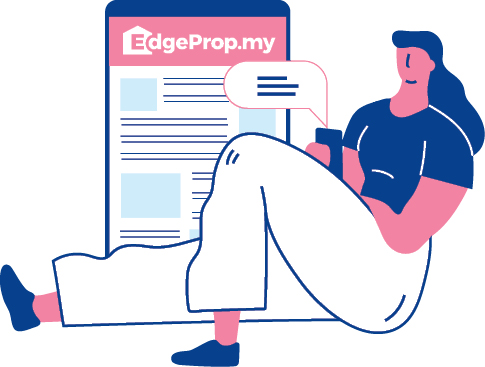 2019 is coming to an end with no shortage of major events which has led us to bring you the top 10 most-read property news on the EdgeProp.my property portal this year.
Four articles in the list were about the National Home Ownership Campaign, also known as HOC, the hot topic that was frequently on the lips of homebuyers, property developers and investors throughout the year.
Read also
9 things about the property market in 2019
2019: Significant concluded deals and properties on the local market

If that wasn't enough, another two articles in the list were indirectly related to the HOC, reinforcing its dominance as the property event of the year.
Another big hit was the controversial development of Empire City Damansara near Damansara Perdana which had seen a delay in its completion. Hence, any reports that involved its developer Mammoth Empire would somehow attract interest in the market, be it bad or good news.
The 6th and 7th most-read news on EdgeProp.my were about the developer entering into a joint venture with Exsim Development to complete Empire City Damansara followed by the news that it was selling a 61-acre tract in Damansara Perdana to Exsim.
News that indicated the financial state of certain businesses also made it to the top 10 including a story about delayed payments to LRT 3 contractors (No. 2) and the closing down of Cold Storage and some Giant grocery stores (No. 9).
Rounding up the top 10 most-read list of stories is a homebuying guide stating the many incentives available for homebuyers especially first-time purchasers, which goes to show that people are still very much interested in owning a home of their own.
Here's a rundown of the top 10 most–read stories.
1 Stamp duties waived for properties under HOC 2019 (Jan 31) click here for full story
The Finance Ministry's announcement of incentives for property buyers especially with regards to stamp duty exemptions for purchase of properties under the HOC clinched the top spot. This was a major move by the government to help reduce the number of unsold stock in the market and to give the market something to cheer about after a prolonged slowdown.
2 LRT 3 contractors allegedly owed RM800m, driving some subcons close to bankruptcy — report (Jan 12) click here for full story
Citing sources, The Edge in early January was told that Prasarana Malaysia Bhd had not yet paid contractors of the light rail transit 3 (LRT 3) for work done up to Sept 30 last year worth RM800 million.
These sources alleged that the contractors had also not been paid for work packages completed since last February, driving several smaller subcontractors to the brink of bankruptcy.
A subsequent report then stated that the outstanding payments would be settled by the end of the month (January).
3 Why buy during the HOC? (March 1) click here for full story
EdgeProp.my did a piece on the benefits of buying a property during the HOC period and it caught the interest of many, signifying that there are many people out there waiting for the right motivation to make that purchase.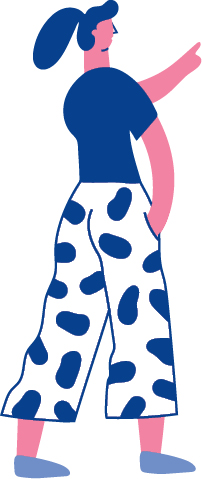 4 Stamp duty exemption for HOC first-time homebuyers extended for 6 months until Dec 31 (June 30) click here for full story
The HOC was initially to run only for six months from January to June 2019, hence the market more than welcomed the announcement that the HOC and the incentives for homebuyers will be extended until December 2019 due to positive response from the market.
5 HOC 2019 launched to increase homeownership among Malaysians (March 1) click here for full story
Of course, the official launch of the HOC itself in March drew much attention. It was officiated by Prime Minister Tun Dr Mahathir Mohamad with the Finance Minister and Housing and Local Government Minister in attendance. Held in conjunction with the launch was a property expo of HOC participating projects.
6 Mammoth-Exsim JV to complete Empire City Damansara (June 1) click here for full story
A newsbreak that the completion of the Empire City Damansara development might be back on track with the emergence of a strategic partner Exsim Group —a boutique developer of several high-rise residential projects in the Klang Valley— took many by surprise.
7 Mammoth Empire sells 61-acre tract in Damansara Perdana to Exsim Development for RM760m — report (Oct 14) click here for full story
A few months after the JV with Exsim, it was reported that Mammoth Empire was in a land deal with its Empire City Damansara partner.
8 'It's not a wage problem, houses are just too expensive' (Jan 30) click here for full story
The issue of housing affordability continues to plague the country and Khazanah Research Institute came up with research results to drive the point home — that house price growth has outpaced wage growth.
9 20 more Giant and Cold Storage stores to close? (Aug 20) click here for full story
The spate of closures of these two well-known brands was the talk of the town especially when many people have grown up shopping for groceries in these stores.
10 The best time to buy your first home (Jan 4) click here for full story
Last but not least is another article on why a person thinking of owning a home should buy now and not let the opportunity pass considering the various incentives such as those under the HOC.
This story first appeared in the EdgeProp.my pullout on Dec 20, 2019. You can access back issues here.