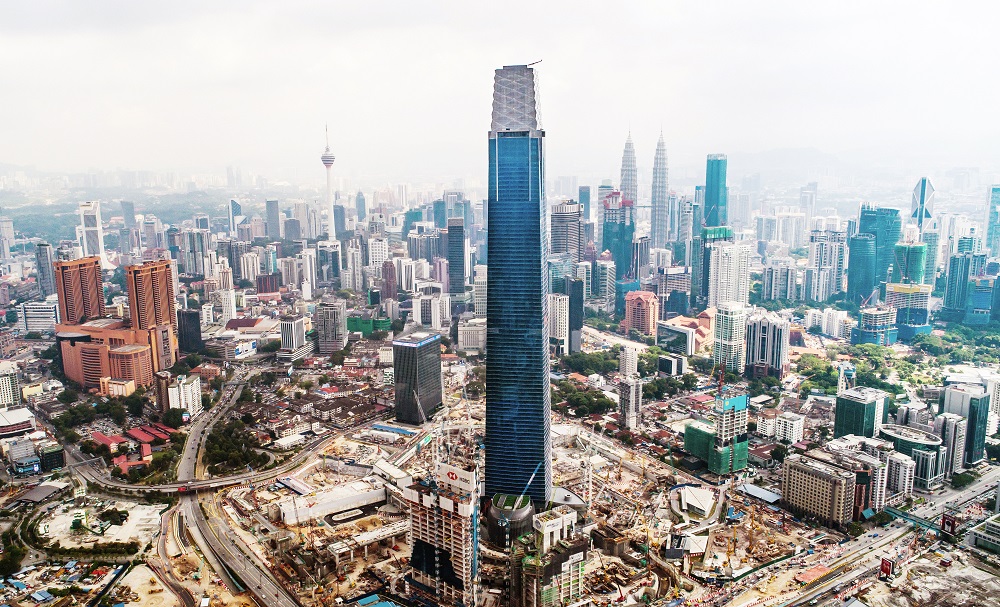 More positive news and events came out of 2019 than in 2018, for sure. The year begun with a bang with the launch of the National Home Ownership Campaign (HOC). Reports about the HOC were among the top most-read stories on EdgeProp.my this year. It lifted the market somewhat out of the doldrums that it had been wallowing in over the past few years as sales began to move.
Data also showed that property transactions increased in 1H2019 for the first time since 1H2015. During the last quarter of the year, there were even more positive news about Malaysia's attractiveness to foreigners, including expats and even more specifically, Hong Kong residents.
The year also saw the launch of a number of significant property developments in the Klang Valley such as Park Regent in Desa ParkCity, Lake City in Taman Wahyu, Agile Embassy Garden in Jalan Ampang, Core Residences at the Tun Razak Exchange (TRX) and Kiara Bay in Kepong. Some were high-end products but they received a fairly good response, thanks in part to improved buying sentiment and to the Overnight Policy Rate (OPR) which was reduced by 25 basis points to 3% in May. It was the first adjustment since January 2018. According to the Ministry of Finance, housing loan approvals in May itself soared by 13% after the OPR cut.
Meanwhile, the tallest building in the country, Exchange 106 at TRX, was completed with tenants currently in the process of moving in.
In April, Malaysia signed a framework of agreement with China to revive the Bandar Malaysia project, the massive real estate development at the former Malaysian airforce base near Sungai Besi, Kuala Lumpur. On Dec 17, TRX City Sdn Bhd officially signed the Reinstatement of Bandar Malaysia Framework Agreement with IWH-CREC Sdn Bhd to develop Bandar Malaysia. TRX City is wholly owned by the Minister of Finance Inc, while IWH-CREC is a consortium comprising Iskandar Waterfront Holdings Sdn Bhd (IWH) and China Railway Engineering Corp (M) Sdn Bhd (CREC).
Also in April, the East Coast Rail Link (ECRL) was kick started and by October, the project was 11% completed, which generally covers all aspects of work from engineering, design, procurement and construction.
In Penang, shoppers were cheering that the IKEA store in Batu Kawan opened in March but in Kuala Lumpur, many stores of the supermarket brands Giant and Cold Storage were closed down. The Hong Kong-based business owner Dairy Farm International Holdings Ltd said the company was going through a reorganisation to better meet the needs of its Malaysian customers.
The market also witnessed various real estate assets put up for sale this year including Western Digital's land in the Sungei Way Free Trade Industrial Zone in Petaling Jaya, The Weld Shopping Centre, Menara Weld and Travelodge City Centre, all in Kuala Lumpur's Golden Triangle.
As we bid farewell to 2019, let's take a look back at what transpired in the property sector during the year.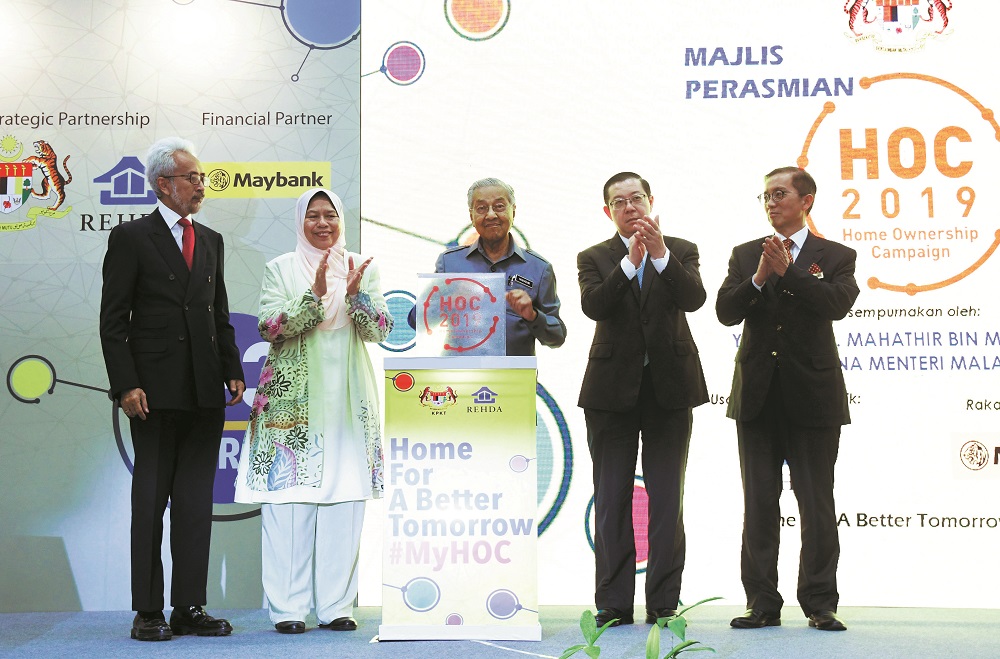 1 Home Ownership Campaign
Announced during the tabling of Budget 2019 last November, the National Home Ownership Campaign (HOC) was implemented from January this year. Jointly organised with the Real Estate and Housing Developers' Association Malaysia (Rehda), the campaign initially ran from Jan 1 to June 30, 2019 but was extended till Dec 31, 2019 due to popular demand.
The purpose of the HOC was to clear some of the existing property overhang and unsold properties in the market.
During the HOC period, Malaysian homebuyers will be exempted from stamp duties for the purchase of residential units registered under the HOC, as well as receive discounts and attractive packages from participating developers.
For properties registered under this campaign, the stamp duties on instruments of transfer for the first RM1 million of the property price, and for loan agreements of up to RM2.5 million will be waived.
On top of having the stamp duties waived, a homebuyer of a HOC property will also get at least a 10% discount off the list price from the developer.
As at Oct 11, about 21,000 homes worth RM13.44 billion were sold under this campaign, exceeding the initial sales target of RM3 billion, according to Finance Minister Lim Guan Eng.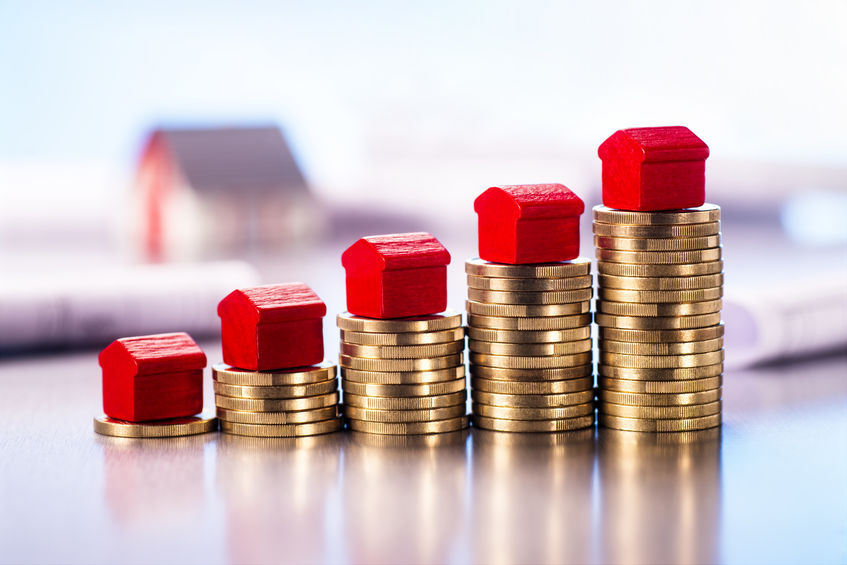 2 Uptick in property transactions
According to the National Property Information Centre's (Napic) data released in September, property transactions over 1H2019 have rebounded for the first time since 1H2015. The improved sales performance could signal a brighter outlook for the market.
Property transactions in 1H2019 have surged 6.9% to 160,172 transactions worth RM68.3 billion (0.8% rise), compared to 149,862 properties valued at RM67.73 billion in 1H2018.
The Napic report also stated that the Malaysian property market remains resilient in the short term, underpinned by strong GDP growth in the second quarter at 4.9% and several government-driven initiatives to further support market activities in the housing sector.
On the other hand, residential property overhang numbers continue to rise in 1H2019 albeit at a slower rate than the previous year. There were 32,810 residential overhang units as at end-1H2019, an increase of 1.5% from 32,313 units in 2H2018.
Hence, affordable housing and finding the right solutions to the property overhang continue to be the government's top agenda.
It is interesting to note that of the overhang homes, about 43% are condominiums or apartments with a majority of them priced at RM200,001 to RM300,000 (22.3%), followed by those priced from RM300,0001 to RM400,000 (17.5%) and those priced more than RM1 million (12.8%).
"This is something that perhaps we didn't expect. We thought that overhang homes were those that are priced above RM1 million but actually most of them are condominiums and priced at RM200,000 to RM300,000, which are categorised as affordable houses," Deputy Finance Minister Datuk Wira Amiruddin Hamzah had said.
3 Malaysia's first registered property crowdfunding platform
In September, the Securities Commission Malaysia (SC) announced that EdgeProp Sdn Bhd (EdgeProp) has been registered as the first recognised market operator to establish and operate a property crowdfunding (PCF) platform in Malaysia. This was following a revision of the SC's Guidelines on Recognised Markets in May 2019.
PCF is an initiative announced in Budget 2019 to provide an alternative financing avenue for first-time homebuyers through a property crowdfunding scheme.
Property crowdfunding offers the same potential as that of equity crowdfunding and peer-to-peer financing platforms in providing an alternative source of financing but is specifically tailored for first-time homebuyers. At the same time, it will provide investors access to a new investment option, said the SC.
4 Reigning tallest building in the country
Exchange 106 at the TRX development in Kuala Lumpur was completed and its developer Mulia Property Development Sdn Bhd received the office building's Certificate of Completion and Compliance (CCC) in October.
The general manager of property management Patrick Honan revealed that about 500,000 sq ft of floor space has been taken up as at October which includes a top-five Fortune 500 global consulting firm, a Hong Kong-based multinational personal care brand, some of the world's most recognised e-commerce platforms and one of the most globally renowned serviced office and co-working brands with the largest network of over 3,000 locations in 120 countries.
After stealing the crown from the 451.9m-tall Petronas Twin Towers, the 492m-tall Exchange 106 is expected to rule as the tallest building in the country for about two years until the 635m-tall Merdeka 118 is completed.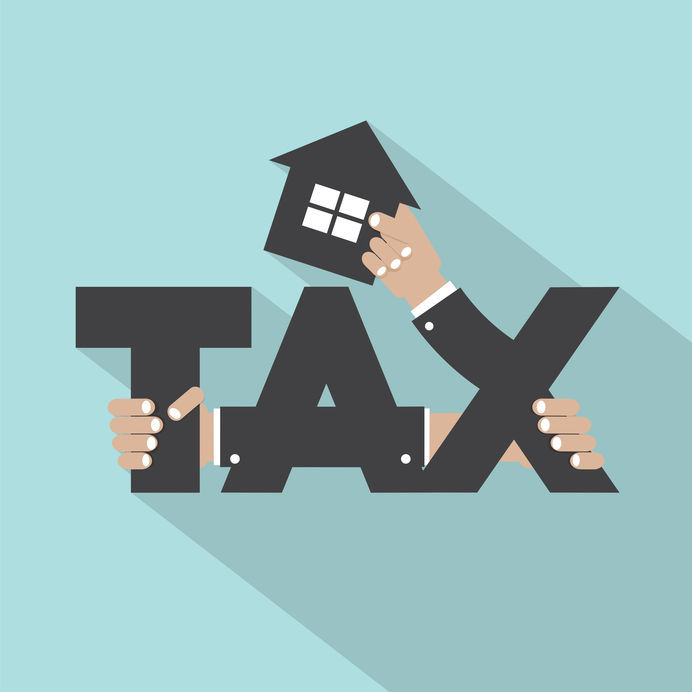 5 Budget 2020 — RPGT tweak and lower minimum price threshold
Budget 2020 was tabled on Oct 11 and seemed more like a follow-up or review of 2019's Budget measures.
Among the property market-related announcements were that more rent-to-own and youth housing schemes would be initiated in the near future.
While the market was hoping for the current Real Property Gains Tax (RPGT) regime to be reverted to the previous one, there was no such luck — the RPGT was instead "tweaked" whereby Putrajaya promised to "enhance the RPGT treatment" by setting the market value on Jan 1, 2013 as the property acquisition price for properties acquired prior to Jan 1, 2013 compared with the previous base year of Jan 1, 2000.
In an effort to lower the residential market overhang and the number of unsold properties, Budget 2020 also proposed that the minimum foreign property purchase price threshold of high-rise property, specifically condominiums and apartments in urban areas such as Kuala Lumpur, be lowered from RM1 million currently to RM600,000 effective 2020.
6 Courting controversy
Several controversial rulings came out of the courts this year that could greatly impact the real estate industry. Probably the most significant two were:
i. Same or different rates for mixed developments?
An Oct 4 ruling by the Court of Appeal held that Joint Management Body (JMB) committees cannot charge different rates to property owners in a mixed development, overturning a High Court decision that JMBs have the power under the Strata Management Act to determine or fix different rates of service or maintenance charges for different parcels in a mixed development.
The ruling implies that residents in high-rise buildings that do not have strata titles yet, where there are also offices and retail lots, will have to pay service or maintenance charges according to a fixed formula following the landmark court decision.
ii. Who can grant extension of time to developers?
The Federal Court in November ruled that the Housing Controller under the Ministry of Housing and Local Government has no power to grant an extension of time (EOT) to property developers to complete their projects beyond the stipulated delivery timeline.
The Chief Justice Tan Sri Tengku Maimun Tuan Mat held that Regulation 11 (3) of the Housing Development (Control and Licensing) Regulations 1989 conferring power on the controller to waive and modify the terms and conditions of the contract of sale between purchasers and the developer is ultra vires the Housing Development (Control and Licensing) Act 1966. She believes by modifying the prescribed terms and conditions and granting the developer the EOT, the controller has denied purchasers the right to claim for liquidated and ascertained damages (LAD) for late delivery. In her judgement, she said it did not appear to protect or safeguard the purchasers but rather the developer and that militated the intention of Parliament.
7 Sold and up for sale in 2019
Among the buildings that changed hands this year was the 30-year-old Wisma KFC on Jalan Sultan Ismail, Kuala Lumpur which was sold by the Employees Provident Fund (EFP) to Singapore-based property developer and manager Royal Group in February 2019.
The 22-storey office building with a gross floor area of 342,145 sq ft is believed to have been sold for about RM130 million. Formerly known as Wisma Idris, the building was once the headquarters of Kentucky Fried Chicken Holdings (M) Bhd, but was left vacant for about two years after QSR Brands (M) Holdings Bhd — the operator of fast-food restaurant chains KFC and Pizza Hut — relocated to Petaling Jaya, Selangor.
Read also
2019: Significant concluded deals and properties on the local market
EdgeProp.my 10 most-read stories of 2019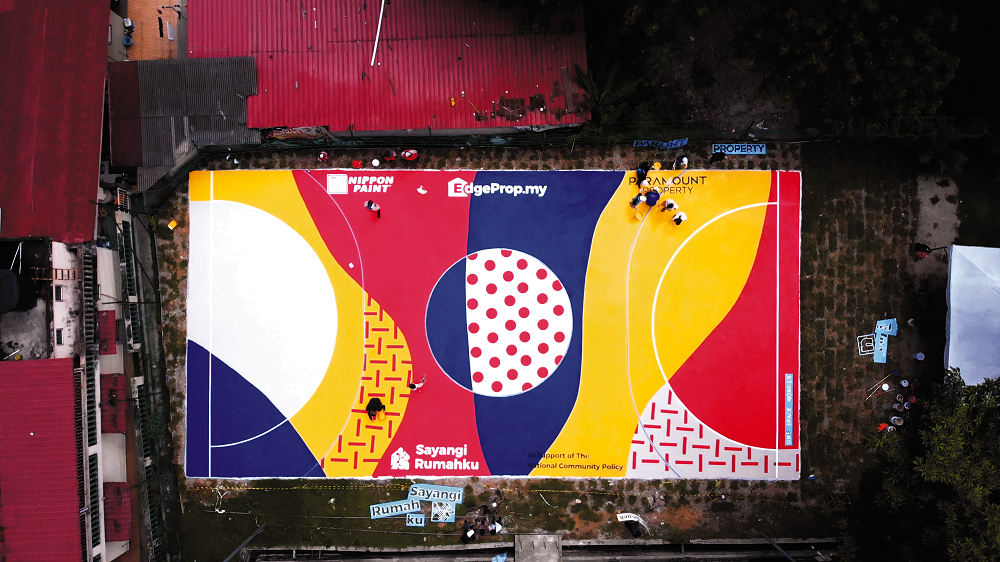 8 Launch of the National Community Policy
Tun Dr Mahathir Mohamad, the Dasar Komuniti Negara or National Community Policy (DKN) is an initiative under the National Housing Policy (2.0) to improve the lives of the B40 group, especially PPR (Program Perumahan Rakyat) public housing residents.
Formulated by the Housing and Local Government Ministry (KPKT), it is working with the private sector including property developers and non-government organisations to upgrade the living environment of PPR communities via their CSR initiatives.
In less than six months of the DKN launch, EdgeProp Malaysia, Paramount Property Development Sdn Bhd and Nippon Paint Malaysia jointly rolled out the Sayangi Rumahku campaign to refurbish the outdoor sports courts of PPR Lembah Subang 1, PPR Seri Cempaka and Perumahan Awam Seri Kedah, all located within the Klang Valley, into colourful and functional multipurpose sports courts.
Currently, the refurbishment of the sports courts at PPR Lembah Subang 1 and PPR Seri Cempaka have been completed while the works at Perumahan Awam Seri Kedah will start soon and is expected to be completed in the first half of 2020.
9 KL among top three cities for expats
Kuala Lumpur finally made it into the global top three of InterNations' Expat City Ranking after consistently coming in among the top 10 cities over the past few years.
InterNations, the world's largest expat community with over 3.5 million members, put Malaysia's capital KL as the second best city in the world for expats to settle in, coming in behind Taipei, Taiwan.
The survey results released in November saw Taipei, KL, Ho Chi Minh City and Singapore taking the top four positions respectively, with Taipei defending its position in 2018.
Other Asian cities such as Bangkok (20th), Tokyo (26th), Jakarta (33rd), Shanghai (43rd), and Hong Kong (52nd) ranked midfield. Beijing (60th) and Seoul (63rd) came in towards the end of the list, and Yangon (73rd) was among the bottom 10.
A total of 82 cities around the globe were analysed in the survey covering five areas of expat life — quality of urban living, getting settled, urban work life, finance & housing and local cost of living.
In KL city, 75% of the expats felt at home (versus 64% globally), while 69% were happy with their social life (versus 55% globally). Language does not seem to be a problem, as 92% find it easy to live in the city without speaking the local language (versus 47% globally).
Expats have little to complain about when it comes to local cost of living (2nd) and finance & housing Indices (2nd). Close to four in five (78%) are satisfied with the local costs of living (versus 43% globally), and 75% find housing affordable (versus 36% globally).
Earlier in the year, International Living's Annual Global Retirement Index also named Malaysia one of the world's top 5 best places to retire in 2019 after Panama, Costa Rica, Mexico and Ecuador.
International Living is a media organisation that helps people discover places to live, travel and retire.
Malaysia, it said, is a great base for exploring the rest of Asia as English is the unofficial first language which makes communication easy. It also has affordable home rental and healthcare, while the public transport system is efficient.
More recently, Malaysia certainly is on the radar of Hong Kong residents looking for a place to relocate especially those rattled by the ongoing anti-Beijing protests which started in the middle of the year. According to property agents, Malaysian properties have received strong interest from Hong Kong buyers since then, with many coming over to check out the country and ways they can move over here.
Watch the video, of the 9 highlights of the 2019 Malaysian property market.
This story first appeared in the EdgeProp.my pullout on Dec 20, 2019. You can access back issues here.