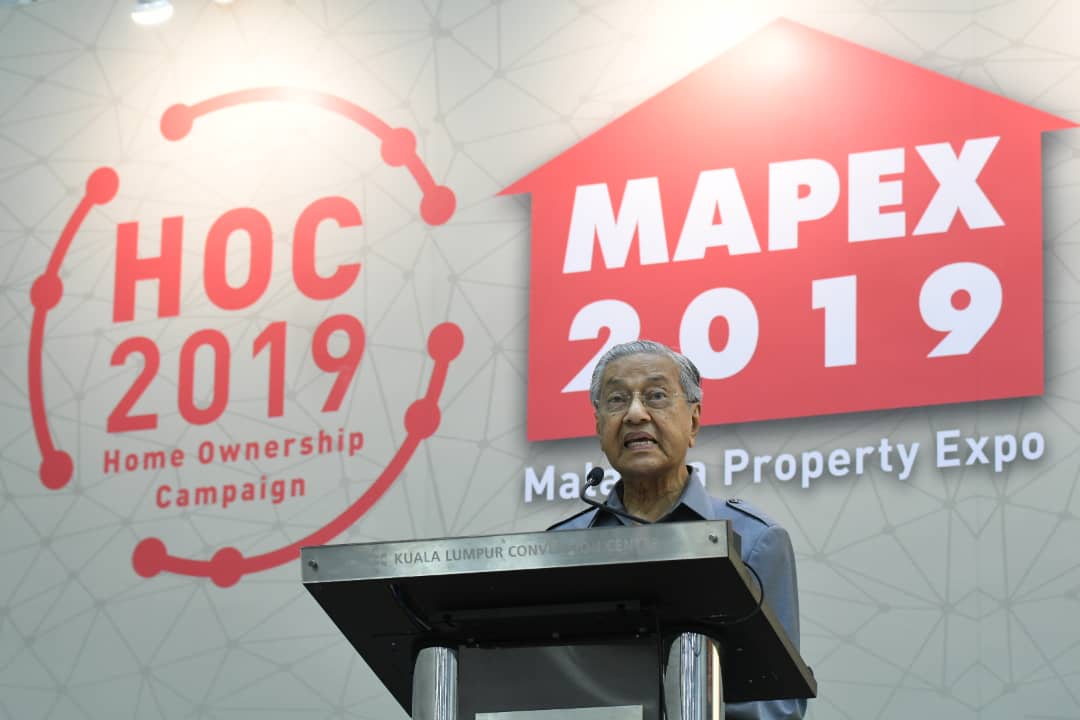 KUALA LUMPUR (March 1): Prime Minister Tun Dr Mahathir Mohamad today officially launched the National Home Ownership Campaign 2019 (HOC 2019) which is being held from Jan 1 to June 30, 2019.
The HOC was initiated to increase home ownership among Malaysians and to address the property overhang which has hit 43,211 units amounting to a value of RM29 million as of the third quarter of 2018.
In his speech, Mahathir said times have changed from when people who used to live in the suburbs came to the city to earn a living and mostly rented homes. Today, their second and third generation prefer to buy and own their own homes instead.
"The city has become a place that the younger generation call their 'kampung' and they are more keen to own a home here (in the city). Hence, there was a surge in demand for homes. However, when the demand comes from those who do not have a good financial background, home ownership can only take place if the price of the property price is within what they can afford. Thus, the challenge for the government now is to provide as many affordable homes as we can for them," he said.
During the tabling of Budget 2019 last November, Finance Minister Lim Guan Eng who was also present at today's event, announced that the HOC will be initiated in collaboration with the Real Estate and Housing Developers' Association Malaysia (Rehda).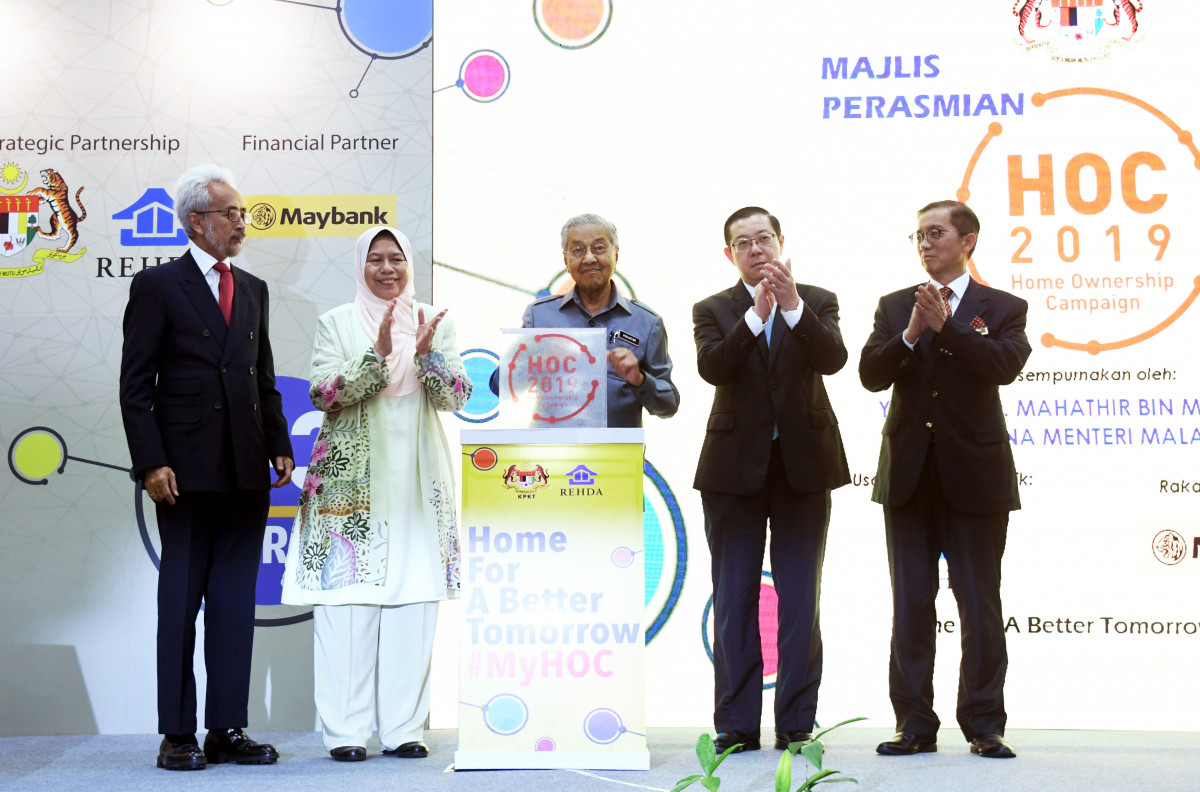 In conjunction with the HOC, Rehda in partnership with the Housing and Local Government Ministry (KPKT) have organised a national-level property expo from March 1 – 3 at the Kuala Lumpur Convention Centre.
A total of 180 booths were taken up by 51 developers offering more than 17,000 units of homes with a total value of more than RM11.8 billion. The HOC Expo also featured a government pavilion showcasing affordable housing projects and schemes under KPKT, Perbadanan PR1MA Malaysia, Syarikat Perumahan Nevada Bhd, Permodalan Nasional Bhd and UDA Holdings Bhd, among others.
HOC 2019 will feature properties of various price ranges, divided into three categories: homes below RM300,000; homes priced between RM300,001 and RM500,000; and homes priced at RM500,001 and above.
Meanwhile, Minister of Housing and Local Government Zuraida Kamaruddin said after the launch event at the expo that if the response from the public is good, there may be plans to extend this campaign for a longer period.
"There is no sales target set for this three day event. But what I gathered around from the developers booths was that response from the public has been very encouraging," she told the media.
During the HOC period, Malaysian home buyers will enjoy stamp duty waivers for the purchase of residential units registered under the HOC. For properties registered under this campaign, the stamp duties on instruments of transfer for properties priced up to RM1 million and for loan agreements of up to RM2.5 million will be waived. Homebuyers will also get a minimum 10% price discount from developers. On top of that Rehda will also be giving RM2,000 cash back to 50 lucky purchasers at the Expo on a first come, first served basis subject to terms and conditions.
Also taking up booths at the Expo are property portal EdgeProp.my and five financial institutions offering a selection of financial schemes to meet the buyers' needs. They are Maybank, RHB Bank, Public Bank, Hong Leong Bank and Standard Chartered Bank.