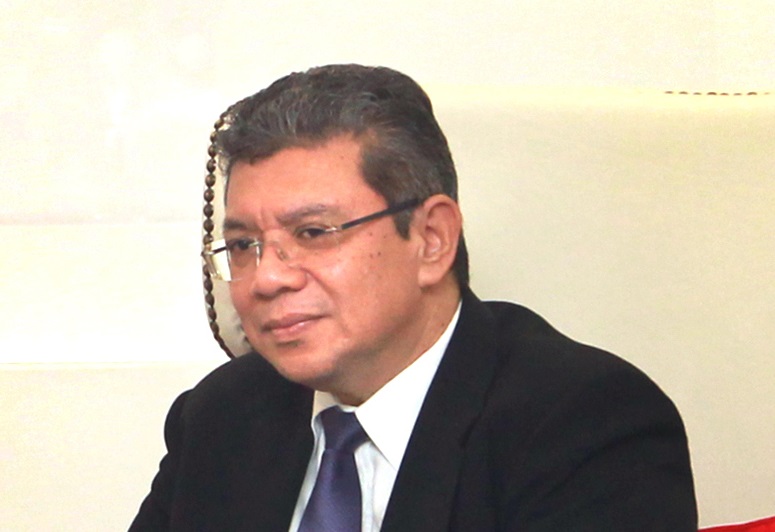 KUALA LUMPUR (Dec 26): Foreign Affairs minister Datuk Saifuddin Abdullah has rubbished claims that Cabinet ministers were provided with a monthly RM5,700 parking allowance.
This was due to Twitter post by a Effi Saharudin or @1Obefiend that claimed that the sum was given as parking allowance to ministers.
There has also been a posting of a newspaper cutting detailing ministers' wage and allowances.
"Bro, minister parking allowance? Please kindly explain. Because as far as I know, such a thing does not exist," Saifuddin tweeted in reply to Effi Saharudin.
Bro, elaun parking menteri? Pls kindly jelaskan. Sebab setahu sy, perkara ni tak wujud. https://t.co/vdhul7HOlJ

— Saifuddin Abdullah (@saifuddinabd) December 26, 2019
According to a report by The Malay Mail, Effi has since deleted his tweet "because he felt guilty of spreading unverified information without elaborating further".
The news portal also reported that Saifuddin went on to elaborate that the "monthly wage and allowance of each minister were the same with the exception of the prime minister and the deputy prime minister".
"If there is a different notation, it is because each of them have their own deductions [debt repayment, party contributions and others] that are different," he explained.
The original posting created a lot of social media traffic in light of the announced cutting Critical Service Incentive Payment (BIPK) allowance for some new civil servants starting work on Jan 1, 2020.
Many have called for the reduction of salaries of ministers instead of slashing the BIPK.