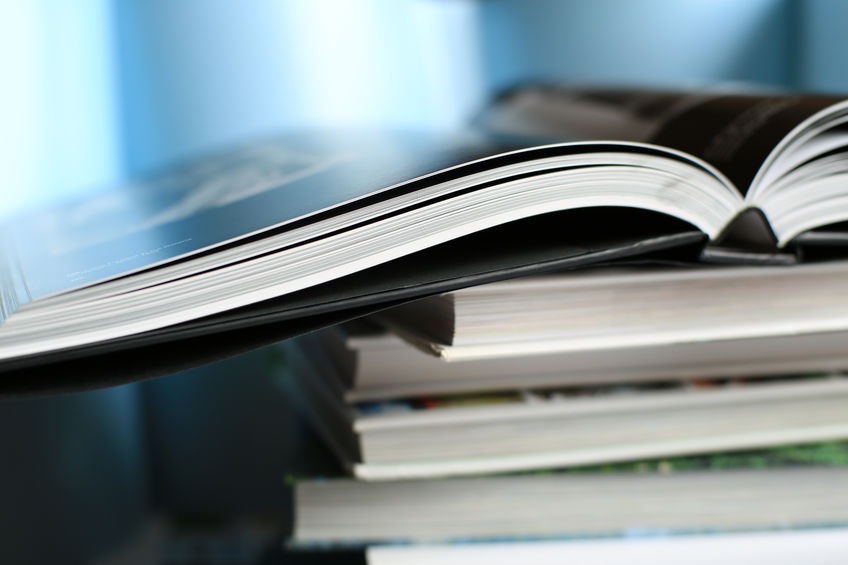 As students, we may have associated the library with a boring, quiet and lifeless ambience reserved for slogging away for exams or for academic research. Indeed, traditionally, libraries tended to have an "old and gloomy" feel about them, but the libraries and bookstores of today are turning out to be hip and trendy places to be, even if you don't care for a book.
To attract the young to frequent the library or bookstores in the digital age, bookstores have become boutique while public libraries have turned on the style and colour.
EdgeProp.my lists 10 libraries and bookstores that you can visit for a fresh perspective on these enclaves of printed works, and of course, for a bit of reading.
Little Giraffe Story House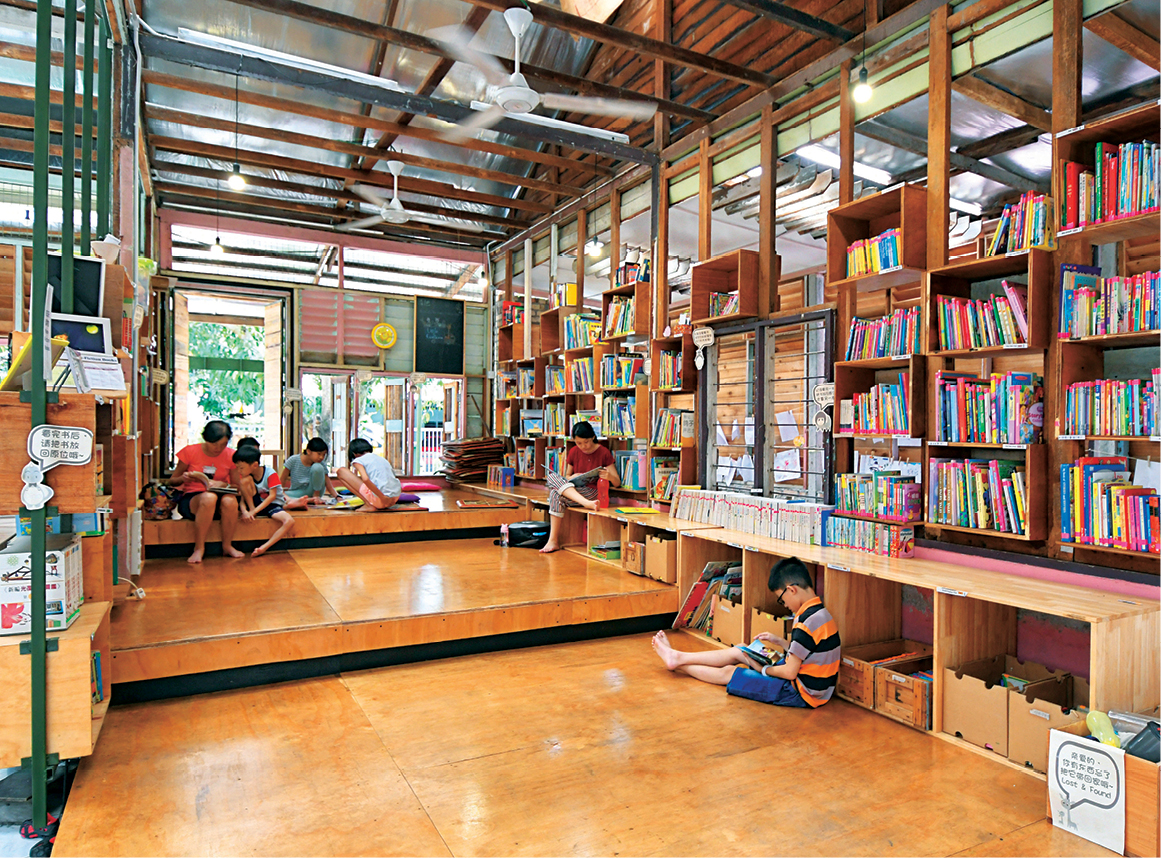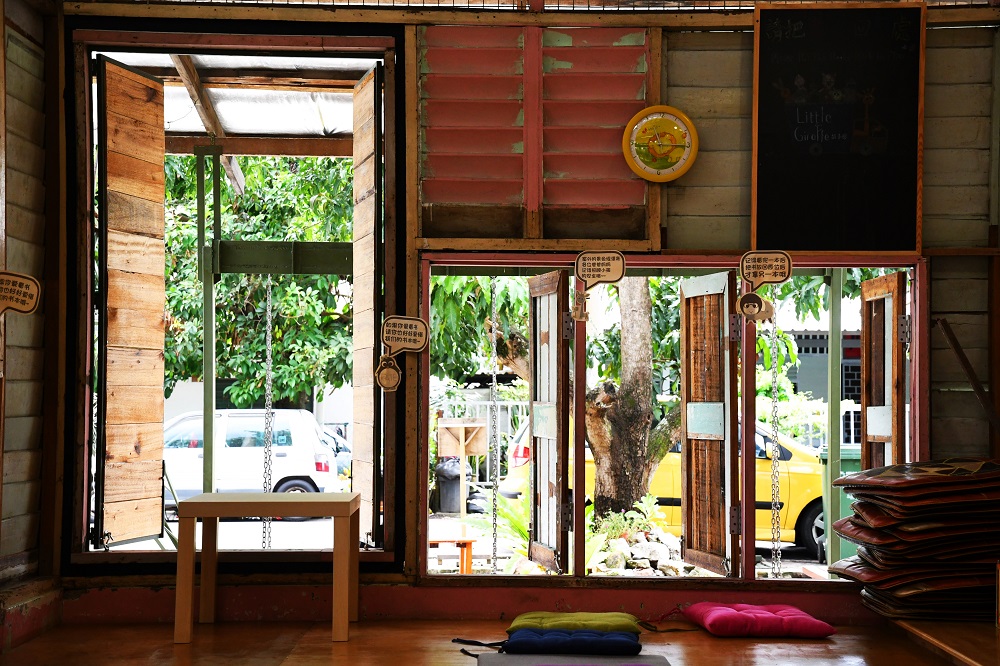 Painted in striking pink and green, this community library reminds you of the pre-war shophouses you see in Penang. It was initiated by a group of kindergarten teachers to serve children staying in the area of Batu 11, Cheras. The library was previously housed within a mobile container but as the number of visitors grew, a group of student architects led by Lee Soon Yong of Akar Studio transformed it into a more permanent space with an initial funding of RM5,000. After that, many came to recognise their efforts and a further RM40,000 was raised to renovate the place.
A word of caution though — this is not your average "quiet" library. In fact, it may be the noisiest one you have ever been to as the place is filled with children running around. Also, don't forget to check out the cafe next door serving scrumptious rojak.
Address: 114, Jalan 15, Batu 11 Cheras, Selangor
Operating hours: 12pm to 10pm daily and 12pm to 7pm on Sunday
Contact: (012) 632 2955
L45 Kurau Community Library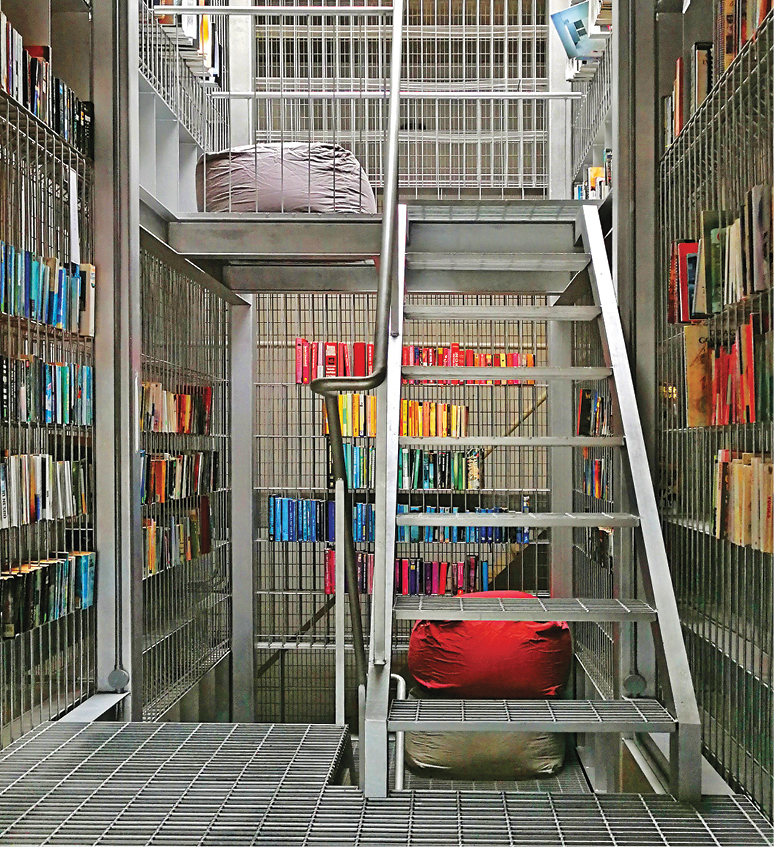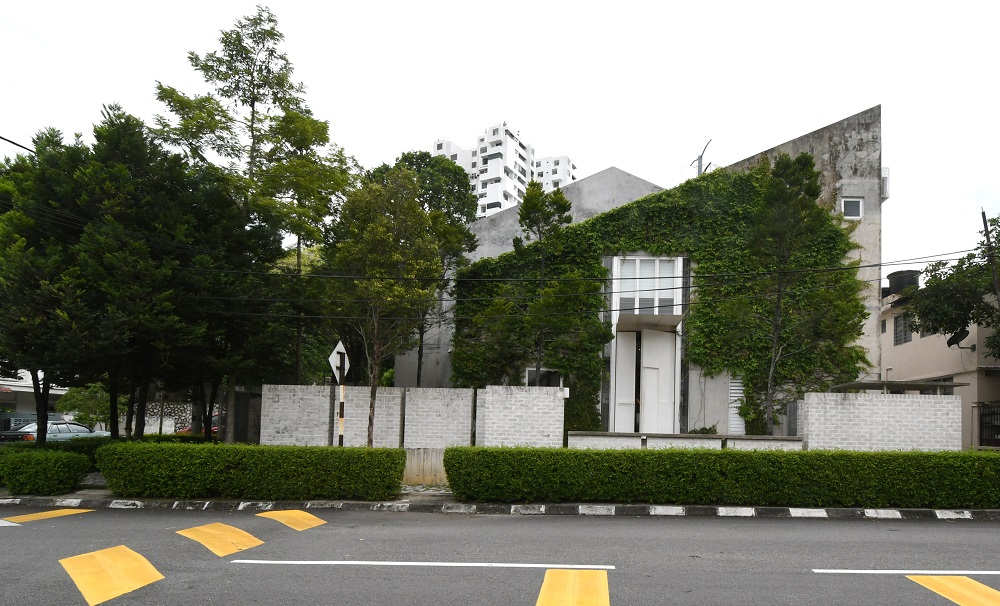 What used to be a corner house was torn down and transformed into a student housing and community library spanning more than 3,000 sq ft. The community library can fit up to an impressive 35,000 books while hosting about 18 guests at a time. A visitor could choose to sit on the outdoor benches if they prefer some fresh air. Another unique feature is that the place is mostly lit by natural light by day.
The brainchild of Wong Wei Ping and Ong Shien Chii of Tetatowe Atelier — a firm that specialises in creating design narratives, the building also houses student accommodation with a total of eight rooms.
Only mobile phone cameras are allowed.
Address: 45, Lorong Kurau,
Taman Bukit Pantai, 59100 Kuala Lumpur
Operating hours: 3pm to 6pm on Thursday, Friday and Saturday
Contact: (012) 212 8248
Monalisa Bookstore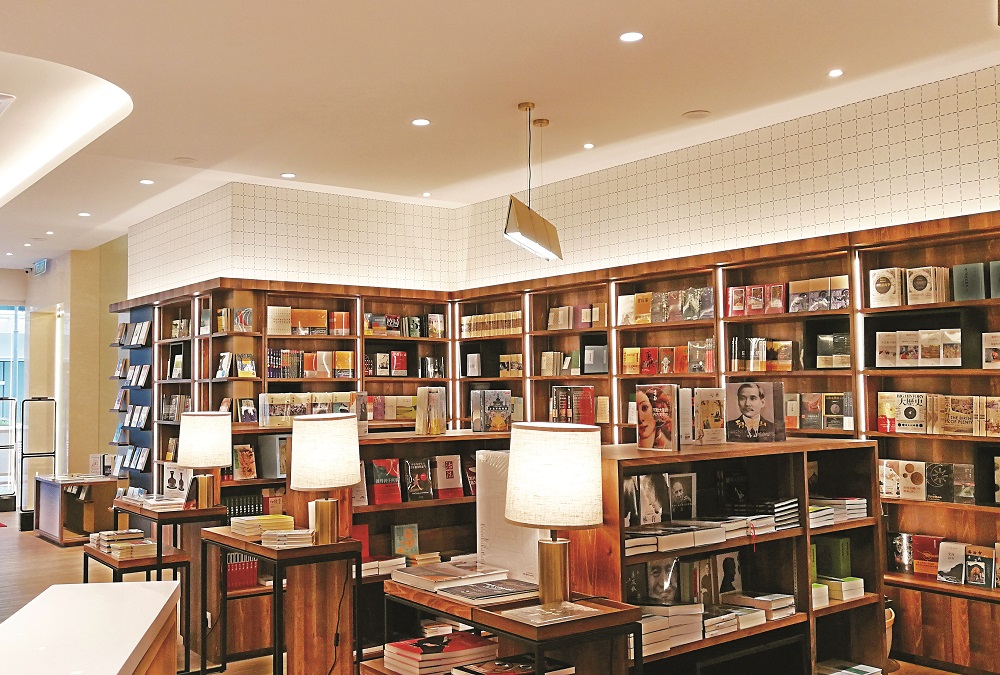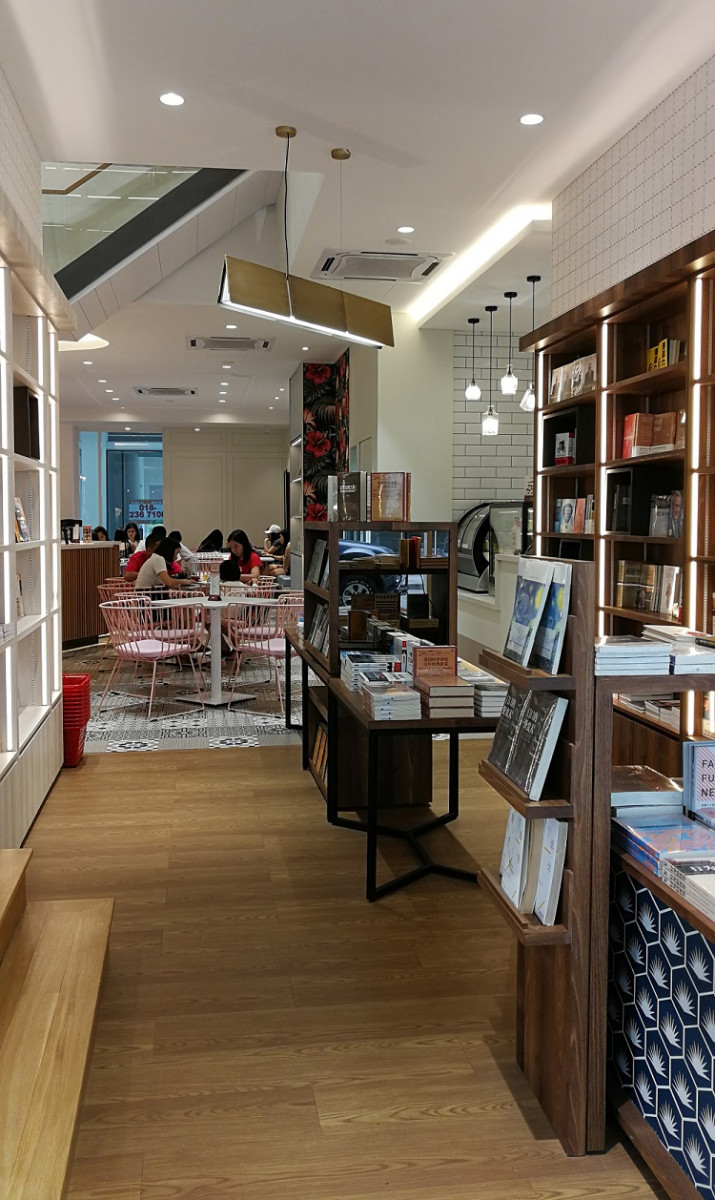 Located in Bukit Jalil, Kuala Lumpur, the design of this bookstore is a fusion of Eastern and Western design elements. This three-storey bookstore's layout and design are based on feng shui practices thus there is a reason for the location of every structure and component in the store.
For those with young children, check out the third floor that offers colourful tiered seating which is only open on Fridays and weekends.
After exploring the spacious bookstore and its books, take a pit stop at the cafe housed on every level of the bookstore with different themes.
Address: F-8-1, Pusat Perdagangan, Jalan Persiaran Jalil 1, Bukit Jalil, 57000 Kuala Lumpur
Operating hours: 10.30am to 8.30pm (except Monday)
Contact: (03) 8657 5188
Lit Books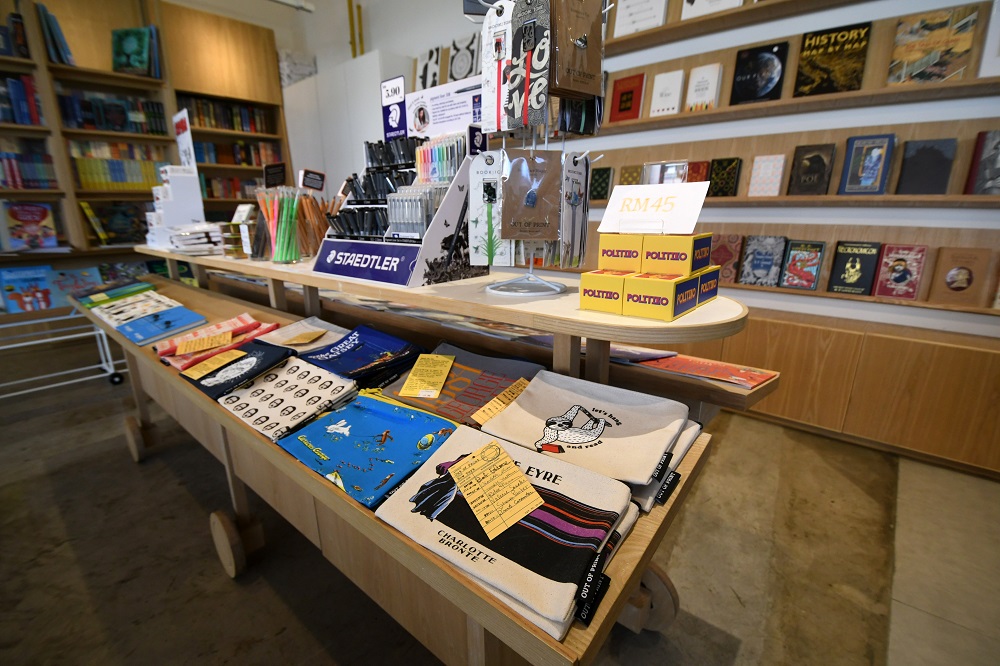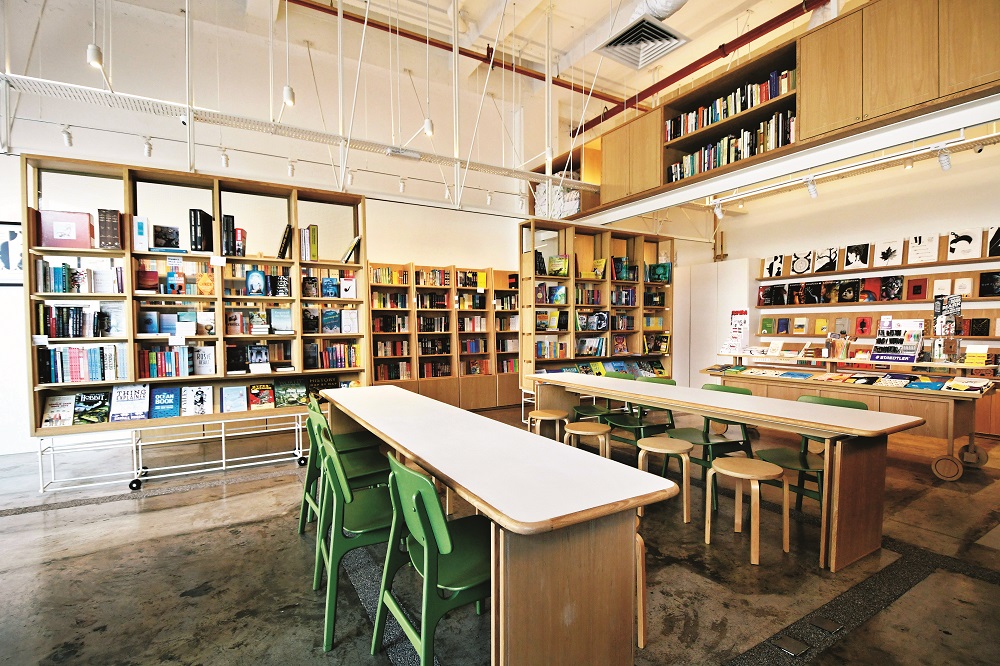 If you are a big fan of English literature and enjoy a read in a quiet, cosy space, Lit Books may just be the right place for you. Run by a husband and wife duo, Fong Min Hun and Elaine Lau who were both former journalists, the selection of books here are handpicked by them.
Why the name Lit Books? The word Lit is short for literature or literary and the owners believe that good literature illuminates our minds and souls and at the same time, ignites our imaginations.
In addition to specially curated books, fans of literature-themed stationery, cloth bags and pouches will squeal with delight at the range of merchandise this independent bookstore carries. End your visit with a stop at Lit Café for a freshly brewed cup of coffee or tea.
Address: P-01-11, Tropicana Avenue, No. 12, Persiaran Tropicana, Tropicana Golf & Country Resort, Petaling Jaya, Selangor
Operating hours: 11am to 9pm on Wednesday to Saturday, 1pm to 9pm on Tuesday and Sunday. Closed on Monday.
Contact: (03) 7886 6988
Anggerik Mokara Library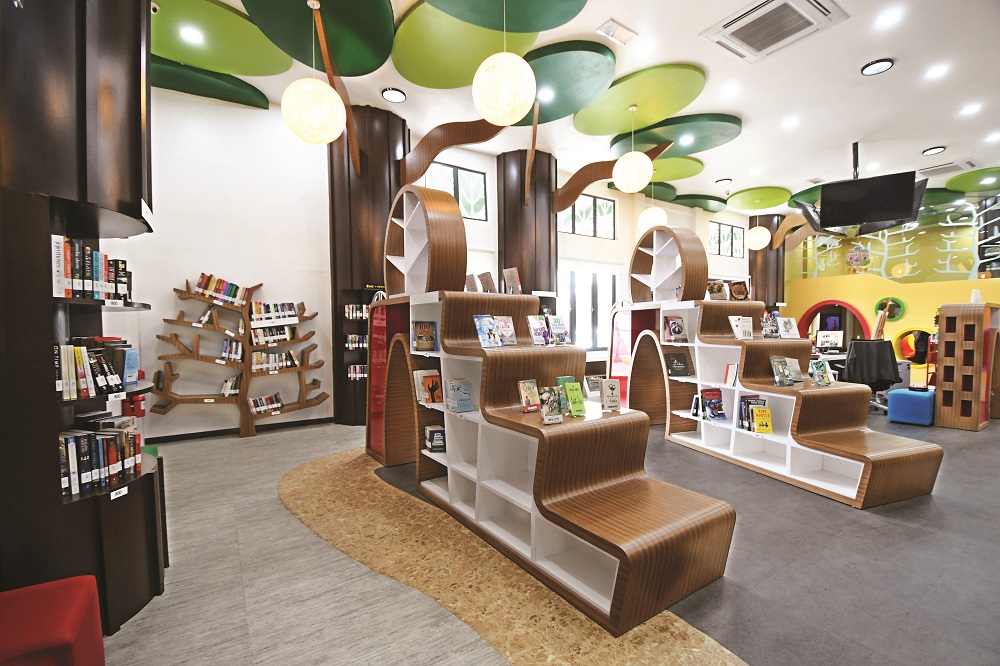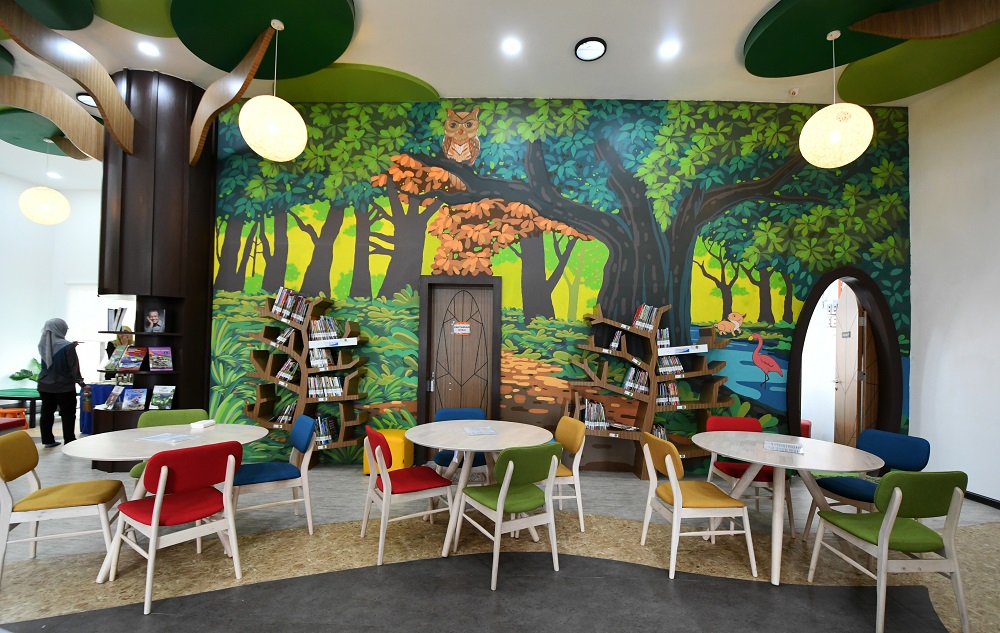 Children will love this place as the Anggerik Mokara Library in Shah Alam is an explosion of colours. The library is Shah Alam City Council's second one and offers a plethora of book selections on all genres for all age groups. There are also activities organised at the library from time to time during school holidays to encourage children and students to spend more time here.
Other facilities at the library which the public can utilise include computers, free WiFi and reading corners.
Address: Jalan Utarid U5/9, Taman Mutiara Subang, Shah Alam, Selangor
Operating hours: 9am to 5pm on Tuesday to Friday and 10am to 4pm on every second and third Saturday. Closed on Monday, Sunday and public holidays.
Contact: (03) 7859 9903
BookXcess Gurney Paragon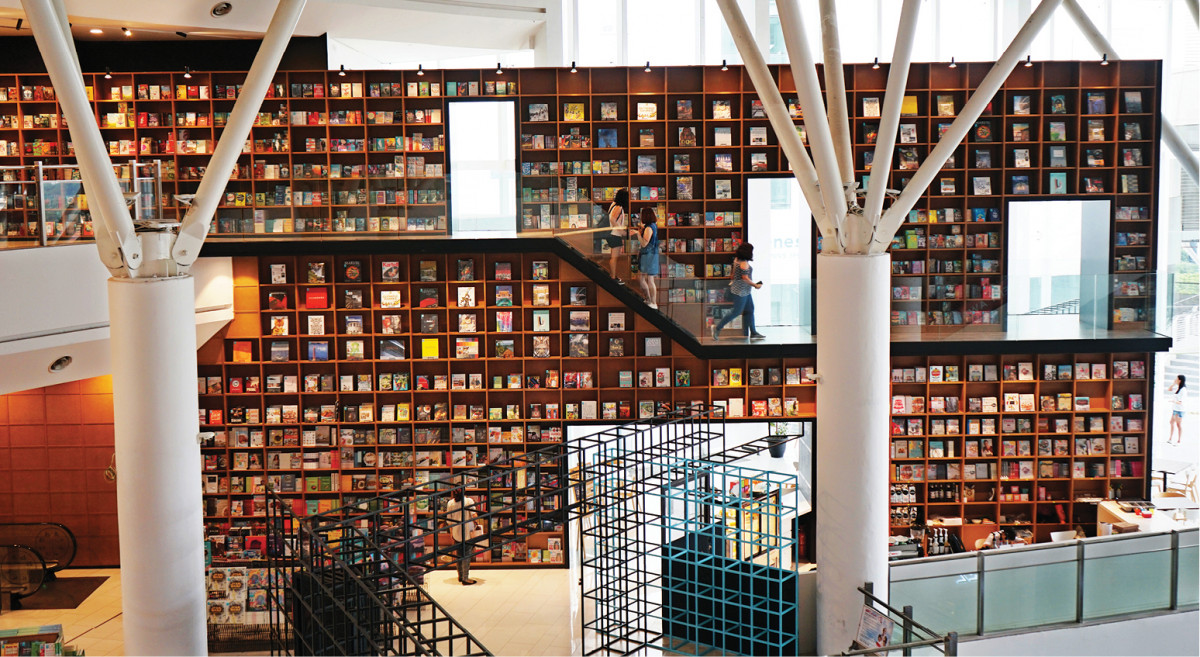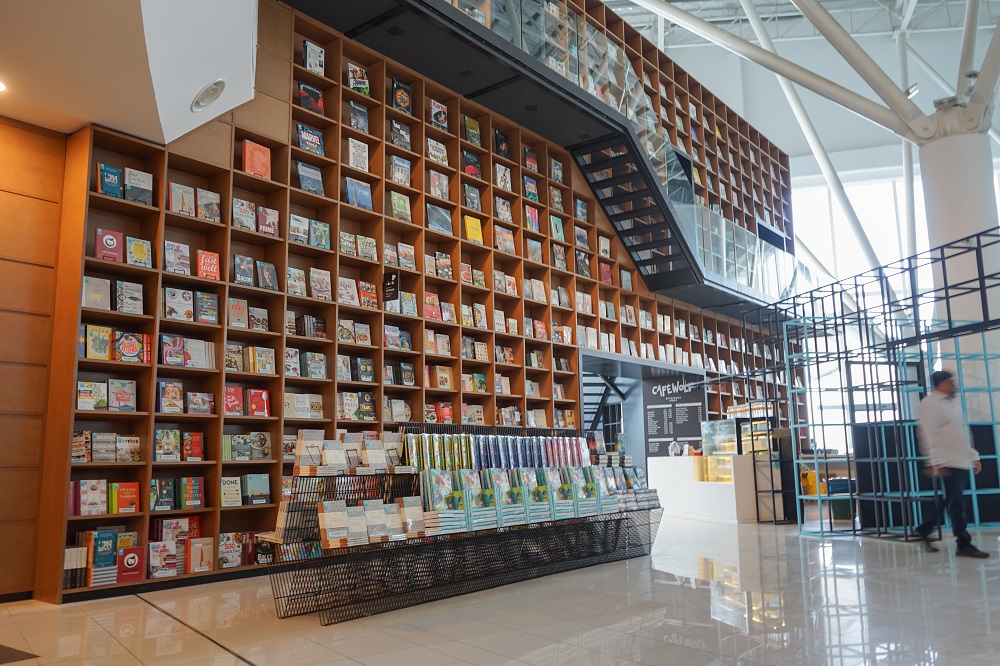 Remember the library in the cartoon Beauty and the Beast where Belle loves to spend her time? Now you can find a similar-looking setting at the BookXcess outlet in Gurney Paragon, Penang.
Also called The House of A Million Stories by BookXcess, it houses a 70m long bookshelf which is said to be the longest in Malaysia. The 26,000 sq ft bookshop takes up the entire seventh floor of the mall and portions of the eighth floor. You can also grab a bite and stop by for some coffee at Café Wolf.
What is nice is that ample seating is provided for customers to browse through the books for as long as they like.
Address: 163D-7.06-7.16 & L8.02-8.-5, Gurney Paragon, Persiaran Gurney,
10250 George Town, Penang | Operating hours: 10am to 10pm daily
Contact: (04) 295 0152
Sabah State Library (Tanjung Aru)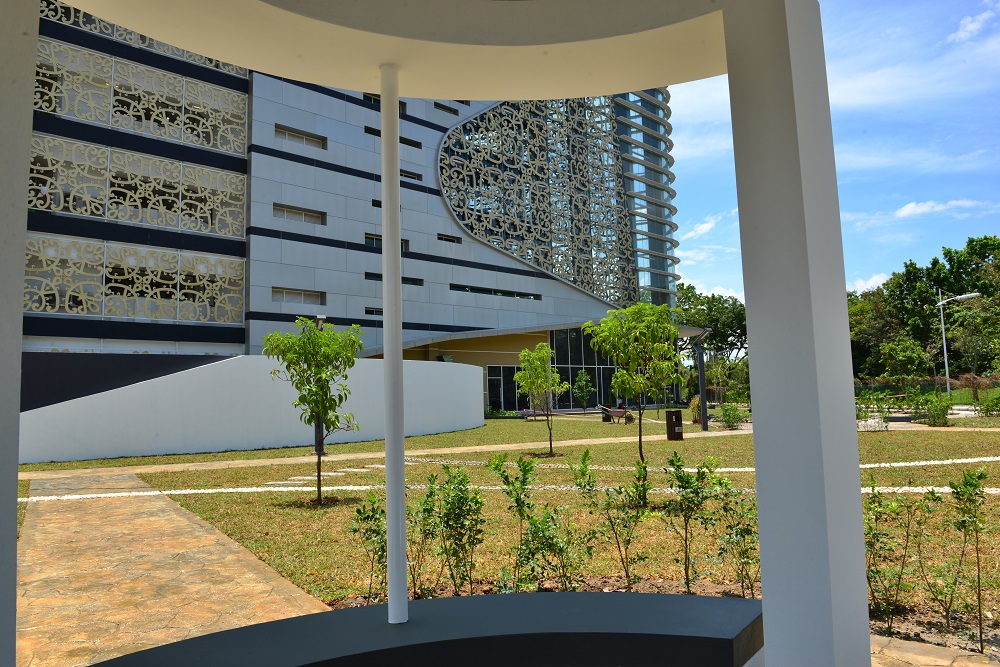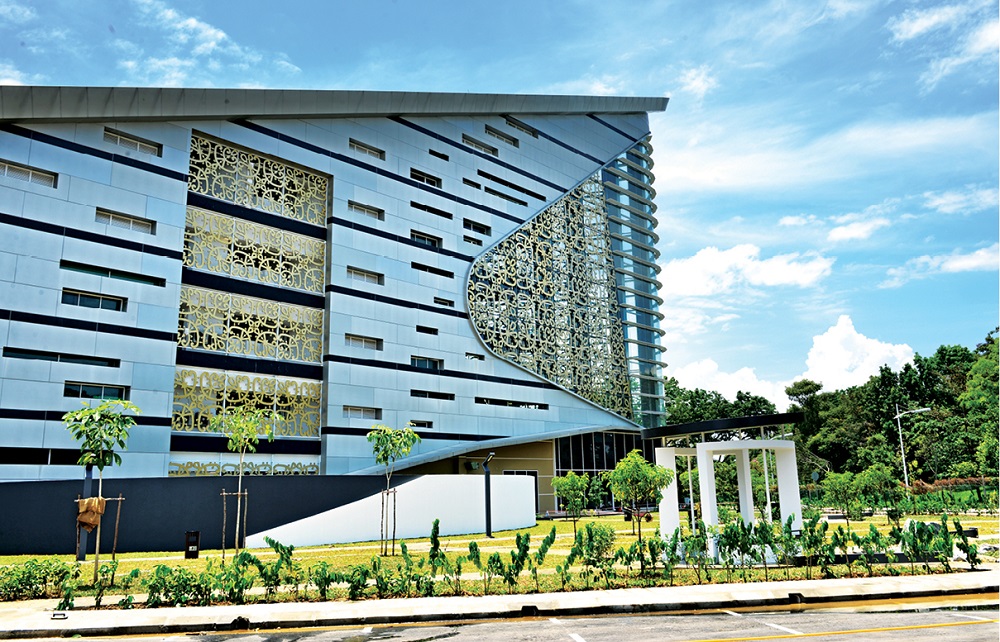 Opened in April last year, this 62,000 sq ft Sabah State Library sports a modern and sleek facade coupled with a spacious interior. The RM45 million library is a joint Corporate Social Responsibility (CSR) project of the Sabah Development Bank and Lahad Datu Water Supply while the state government allocated some RM8 million to furnish the interior of the library. There are a total of five floors comprising different sections catering to both adults and children. It has ample seating on each floor as well as computers and WiFi.
Address: Tanjung Aru Plaza 1, Jalan Mat Salleh, Tanjung Aru
88100 Kota Kinabalu, Sabah
Operating hours: 9am to 9pm daily
Contact: (088) 748 885
Selangor Public Library Corporation Jaya One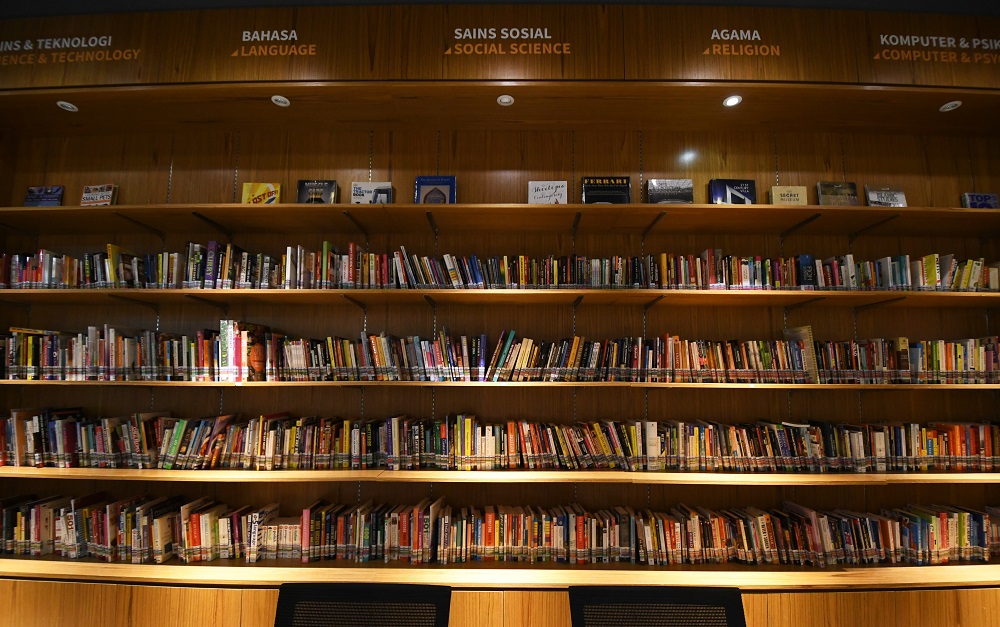 Shopping malls are no longer just a place for retail therapy, groceries and dining.
At The School at Jaya One in Petaling Jaya, the retail component that focuses on education, you can spend time browsing through books at the Selangor Public Library Corporation. This library, opened in October 2018, offers free membership to the public, allowing them to borrow from over 5,000 books. There is free WiFi, computers and reading areas for children.
Address: 100—P2.003, The School, Block J, Jaya One, No. 72A, Jalan Universiti, Section 13, Petaling Jaya, Selangor
Operating hours: 10am to 7pm daily (excluding public holidays)
Contact: (03) 7931 7570
Raja Tun Uda Library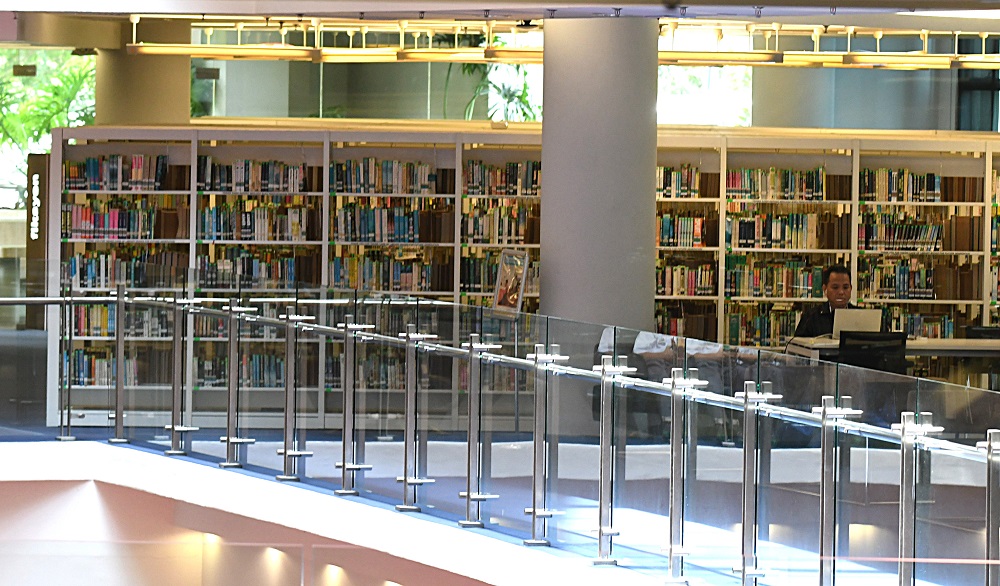 Have you ever thought that you would find a 6-D theatre in a public library? Well, you definitely can find one here at the Raja Tun Uda library in Shah Alam, Selangor. This six-floor library is one that has placed technology at the forefront of its existence. Not only does it have a 6-D theatre, children will also be able to try out the Live Sketch feature whereby they can colour and sketch animals on a computer screen before projecting it on a huge screen mounted on the wall. There is also a 3-D theatre room where family-friendly movies are screened twice a day. A minimal entrance fee is charged for movie-goers although entrance and membership of the library are free.
Address: Jalan Kelab Golf 13/6, Seksyen 13, 40100 Shah Alam, Selangor
Operating hours: 9.30am to 7pm on Monday to Friday,
9.30am to 9pm on Saturday and Sunday | Contact: (03) 5519 7667
Moontree House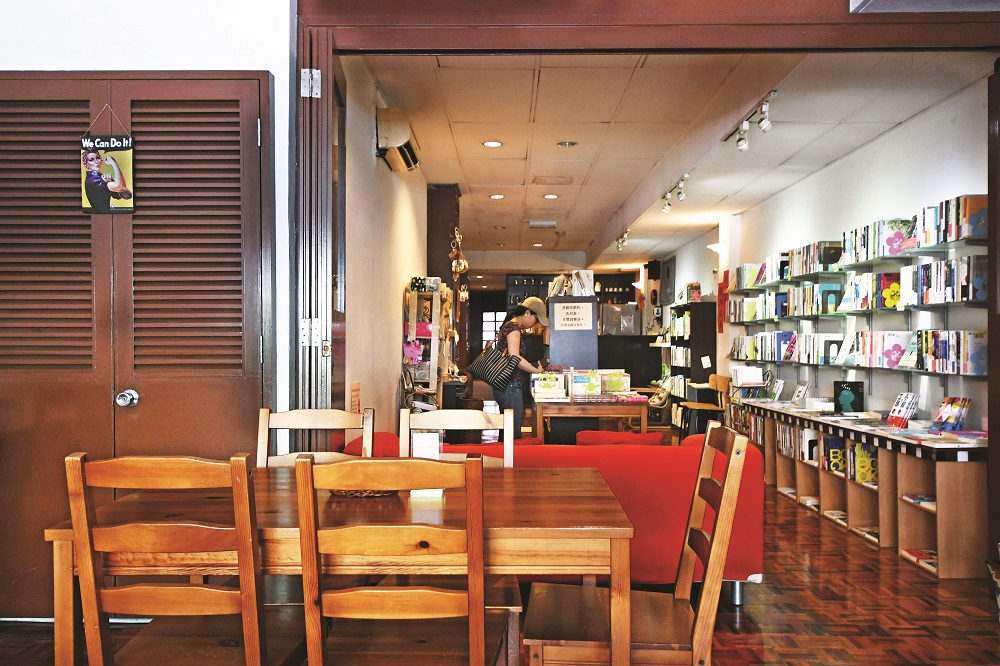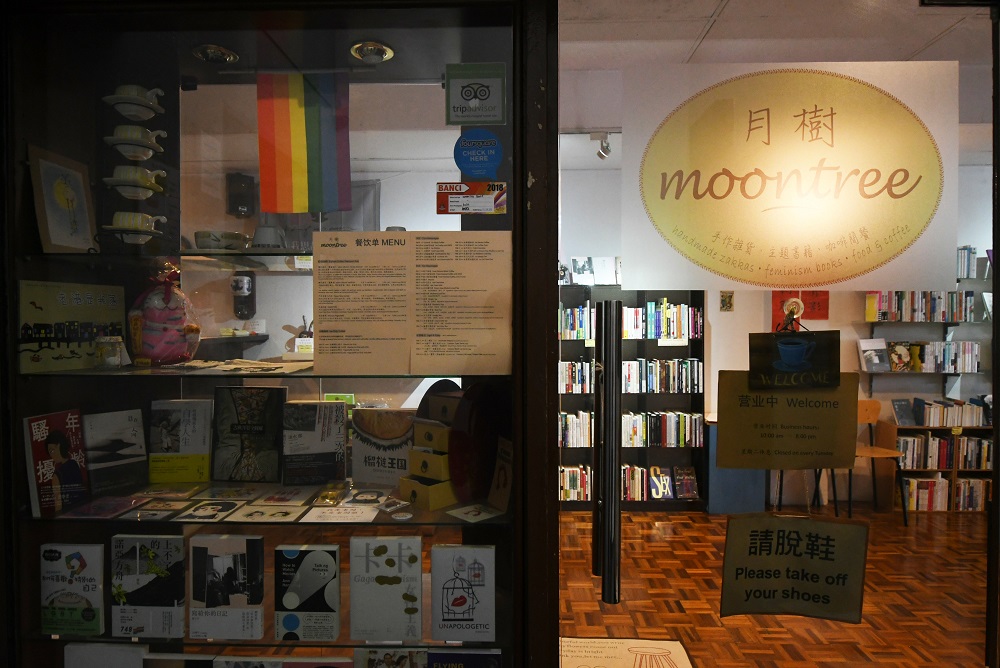 This small but charming book cafe serves coffee and light snacks while you browse. Located on the first floor of Jalan Panggung, Kuala Lumpur, one can take the Light Rail Transit (LRT) to Pasar Seni and walk along Jalan Sultan to Jalan Panggung.
Here, you will find mostly Chinese-language publications while the book cafe also sells a range of handmade accessories and bags. This book cafe carries mainly female writers' works and gender study journals to promote woman empowerment. The book cafe also hosts talks that you can participate in by either buying a drink or a book.
Address: No. 6, 1st Floor, Jalan Panggung, 50000 Kuala Lumpur
Operating hours: 10am to 8pm (closed on Tuesday)
Contact: (03) 2031 0537
This story first appeared in the EdgeProp.my pullout on Jan 10, 2020. You can access back issues here.