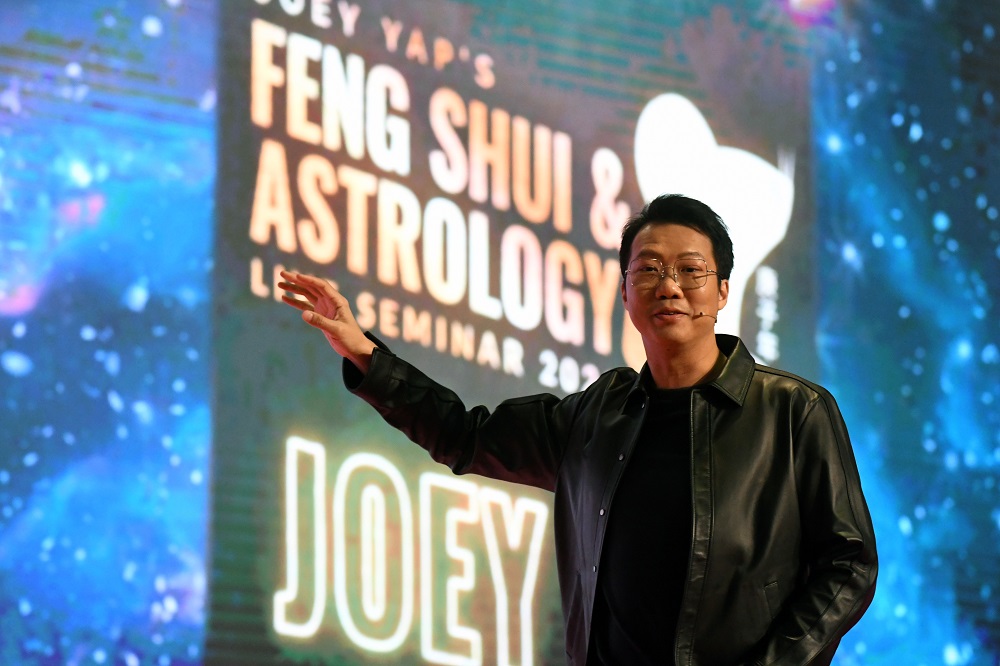 KUALA LUMPUR (Jan 12): From Feng Shui astrology perspective, this year will continue to be sluggish, so, folks, do reserve your cash, reduce debt and build your social network for future employment opportunities.
These pointers came from Mastery Academy of Chinese Metaphysics founder Datuk Joey Yap during today's Joey Yap's Feng Shui & Astrology Seminar 2020 which took place at the Malaysia International Trade and Exhibition Centre in Kuala Lumpur.
According to Yap, the Earth, Metal and Water elements are the three strongest elements in Metal Rat year, which will begin on Feb 4, 2020.
As it's nature implies, the Earth element means moving slow or staying stagnant. Although Metal is the second strongest, it will be buried under the earth.
When applied in the global economic sphere, this means market growth will remain soft while volatility continues.
"Many people anticipate the recession will come, I am not so sure when but from the [Feng Shui astrology] chart, it could be in end-2020 or early 2021 as the Metal element gets weaker in 3Q2020," said Yap.
However, he noted that one should not be discouraged by such prediction. "Be courageous to take the right move and embrace the challenges in the right way to give one more options to solve their problems," he added.
He offered three pointers to navigate the Metal Rat year -- First, have at least six months of cash reserve, as this could help in riding out bad times such as unemployment.
Second: Go zero debt, or only keep good debt, such as housing loans.
Third: Enhance your "network" with your potential future employer. "It's easier to get a job when you are employed," Yap explained.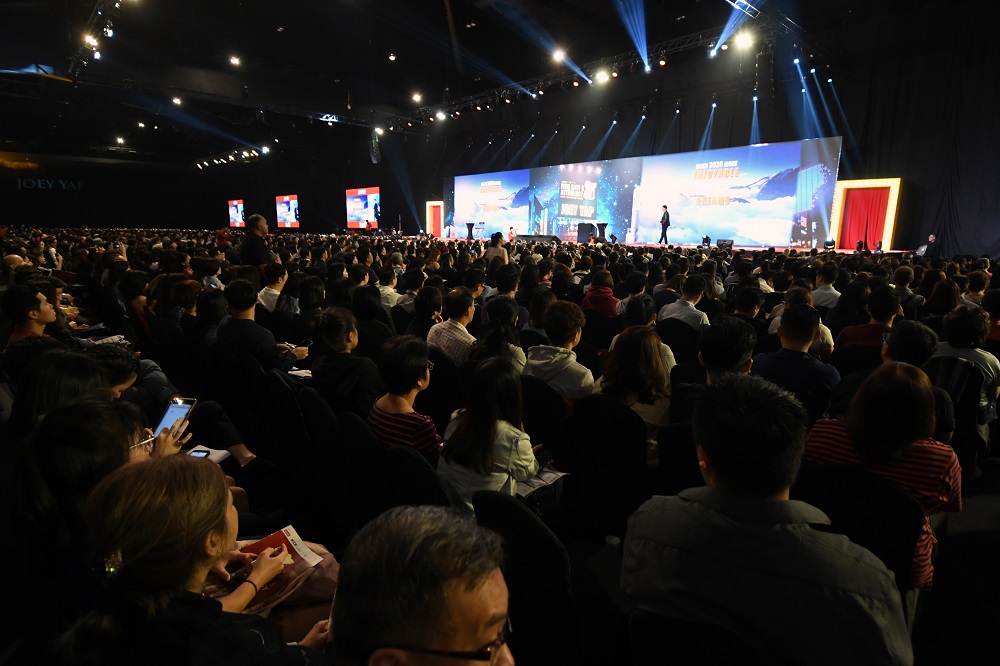 EdgeProp.my was the media partner for the two-day seminar, which started from Jan 11 with the Cantonese seminar that attracted over 20,000 Feng Shui aficionados.
The one-day English seminar today attracted a crowd of 12,000.
Joey Yap's Feng Shui & Astrology Live Seminar 2020 kickstarted in Jan 5, 2020, in Singapore. Kuala Lumpur is the second stop, followed by Bangkok and Penang in February.
As for property investment, Yap said as the market is still moving slow, it will take longer for sellers to find buyers.
Nevertheless, he emphasised that there are still opportunities as accumulating good assets, such as property, and learning new skills or enhancing one's knowledge are the best ways to help people make the right decision, especially during bad times.
"Life is like a treasure hunt game, there are many obstacles and risks ahead, whoever has the map (understanding your own strengths and weakness) and has the tools (knowledge) will eventually find their treasure (achieve their objectives)," said Yap.