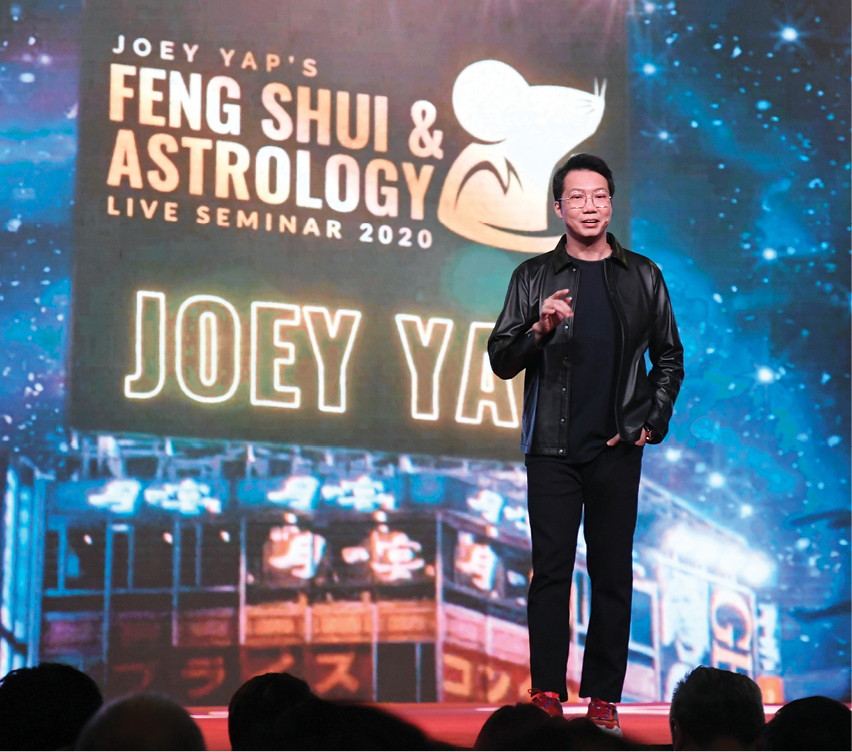 The Malaysian and global economy will continue to be sluggish and could get worse in the year of the Metal Rat, so it would be wise to keep cash, reduce debt and extend your social network as this will augur well in future if you need to find a new job, said Mastery Academy of Chinese Metaphysics founder Datuk Joey Yap.
According to Yap, the Earth, Metal and Water elements are the three strong elements this Metal Rat year which will begin on Feb 4, 2020. The Earth element is the strongest, which means things would be moving slowly or stay stagnant as its nature implies. Although Metal is the second strongest element, it will be buried under Earth.
He was speaking during the Joey Yap's Feng Shui & Astrology Seminar 2020 which took place at the Malaysia International Trade and Exhibition Centre in Kuala Lumpur on Jan 11 and 12.

EdgeProp.my was the media partner of the event which attracted over 20,000 Feng Shui aficionados. The annual series of seminars kicked off with Singapore on Jan 5 followed by KL and Bangkok as well as Penang in February.
"Looks can be deceiving when it comes to the economy this year. As the strongest element in 2020 is Earth, which is Ding Fire's Output element associated with appearances, it suggests that the economy only looks good on the surface," Yap told EdgeProp.my.
The Metal element represents wealth, but its strength is weaker than the Earth element, indicating a possible global economic downturn that may manifest as a recession at the end of the year or early 2021 as the element gets weaker in the third quarter of 2020.
However, he also added that: "This is not set in stone as a trigger is needed to activate this time bomb. Hopefully, with the strength of the Nobleman residing in the Rooster, it will be able to soften the impact."
"Be brave and embrace the challenges and in coming up with options to solve problems," he said, and offered three things to do that would help navigate one through the year.
1. Have at least six months of cash reserve as this may come in handy to help ride out the bad times such as unemployment.
2. Go zero-debt or only keep good debt such as housing loans.
3. Enhance your "network" with potential future employers.
As for property investment, Yap said the market remains slow and it will take longer for sellers to find buyers.
Nevertheless, he emphasised that there are still opportunities to accumulate good assets, such as property, and in learning new skills to enhance one's knowledge and be equipped to make informed decisions when the need arises.
"We may see upheavals from 2019 follow us into 2020, so this is going to be a fun and an exciting year for those who thrive under challenges," said Yap.
Opportunities can be found especially for those who are observant and have a clear strategy in mind.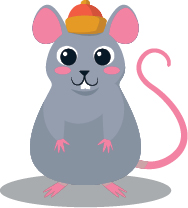 "Keep in mind that adaptability and innovation are your best friends in 2020, so expand your immediate skill sets to keep ahead during difficult times," he explained.
Although the global economy does not look great, those who have a plan and are prepared to take advantage of fluctuations in the market, may see this as the best time to gather resources for the future.
2020, he added, is not a good year for speculative endeavours. Instead, investors are advised to build their financial immunity and wait for opportunities to show themselves.
Things may decline further towards the end of the year and early next year, hence a solid long-term strategy is needed to brace against a long financial winter which may last a couple of years, said Yap.
No sector will be spared
Yap added that the Metal Rat year is a good time to be cautions and to make sure backup plans are in place as it is going to be a turbulent time for all sectors.
From the Feng Shui perspective, the Water element is at its weakest in 2020 due to the strong presence of the Earth element which suppresses and blocks its flow. Hence, faster-moving industries that are influenced by the Water element such as those in tourism, journalism and start-ups (services) might suffer some setbacks.
"Starting the year with a clean financial slate would be a good action plan for businesses. Make sure you clear any outstanding debts and build a steady cash reserve for emergency needs," Yap said.
The political scene may also see some turbulence as the Yin (Tiger), a Solitary Star that deters cooperation with others, is present. The Hidden Combination of Chou (Ox) and Yin (Tiger) indicates power plays.
"Prominent figures may be questioned about their values, ideals and the manner in which they choose to help others. Meanwhile, there may be an increased number of mass protests, especially in regions where oppression is high and there is poor fundamental rights."
However, Yap added, political turbulences will be short-lived due to the presence of the Nobleman Star.
Stay out of these directions!
It will be a challenging year for the property sector and there are three cardinal directions to avoid.
"These directions will make ground breaking of new projects and renovation works challenging. Avoid the South, North 2 and East directions. Activating these unfavourable areas would invite accidents, health issues and disasters. This would impact both property buyers and developers. It would be best to keep these areas inactive," said Yap.
The South sector should be left alone and undisturbed as the Three Killings Star is situated there. According to Yap, this would bring about some serious negative consequences for the property and its inhabitants such as accidents, robberies, theft and health issues and complications, if activated.
Meanwhile the South 2 star is the Year Breaker. Sometimes known as the 'Wrath of the Grand Duke', this star could trigger consequences with worse outcomes than the ones triggered by the Grand Duke itself!
As for the Grand Duke, this star resides in the North 2 sector of your property. Aside from severe outcomes for your health, it could also potentially invite accidents and disasters into your home.
"You should avoid facing this direction during work, major work discussions and meetings. Keeping your back to North 2 will enable you to regain the upper hand in professional negotiations and all career-related activities," Yap said.
The East sector has the Five Yellow Star present which holds extremely volatile and negative energies. If it cannot be avoided, try using metal items, preferably brass, copper and iron in the area to neutralise the negative energies.
"For property owners, avoid having any renovations in these areas of the property or if the property lies in these directions. Hold off any planned renovations until next year and only begin renovations after carefully selecting a good date for it," he advises.
Meanwhile, he added, good directions are those that are free of the negative stars' influences and that work well with one's personal good direction.
This story first appeared in the EdgeProp.my pullout on Jan 17, 2019. You can access back issues here.