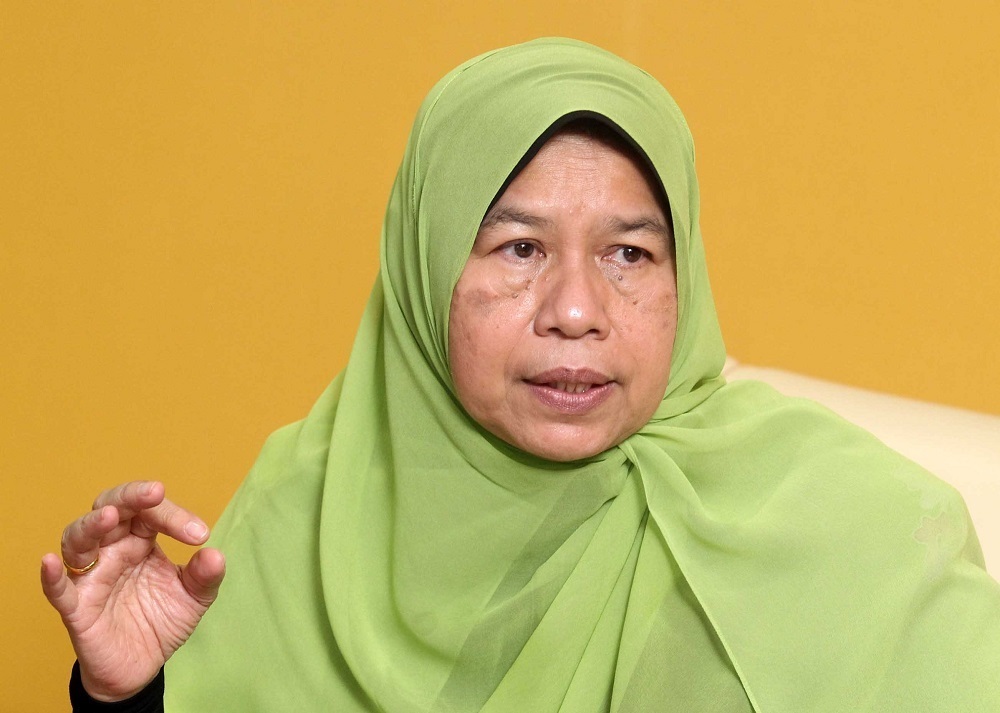 PETALING JAYA (Jan 18): The PKR disciplinary board has issued party vice-president Zuraida Kamaruddin (pictured) with a show-cause letter that has to be answered in 14 days from yesterday, media reports say today.
Secretary-general Datuk Seri Saifuddin Nasution Ismail said the party issued the show-cause letter to Zuraida on Friday (Jan 17). Zuraida is also the Housing and Local Government Minister.
Saifuddin also told members of the media after the party's monthly Central Leadership Council meeting at its HQ here that he did not have details of the letter issued by party disciplinary board chief Ahmad Kassim.
Malaysiakini reported that Zuraida was absent during the meeting that was chaired by PKR president Anwar Ibrahim as she was with other Pakatan Harapan leaders in Kimanis, Sabah, for the parliament seat by-election today.
A PKR official told Free Malaysia Today that "pressure was mounting within the party for the Ampang MP to be sacked over her speech" at the Shared Prosperity Vision (SPV) 2030 dinner on Dec 8.
The "fiery" speech was reported to be critical of PKR president Datuk Seri Anwar Ibrahim.
The Malay Mail reported that ten state chapter chiefs of PKR have today demanded that the party's disciplinary board sack Zuraida Kamaruddin after she was served with a show-cause letter yesterday.
In a media conference led by Kedah PKR chief Datuk Johari Abdul, the nine leaders called for Zuraida's sacking, adding that her presence in the party "is not helping PKR and its president Datuk Seri Anwar Ibrahim".
"So we view her presence as meaningless, apart from worsening the situation and may perhaps affect the party in the future," Johari was reported saying.
Meanwhile, Perak PKR chairman Farhash Wafa Salvador Rizal Mubarak does not agree with the notion that Zuraida commands strong support from among the Women's Wing.
"I want to touch on one thing. Many are assuming that she has a massive support, but it's not true within the grassroots. Take Perak for example. Of the 24 branches, 22 are urging Zuraida to be sacked," he said.