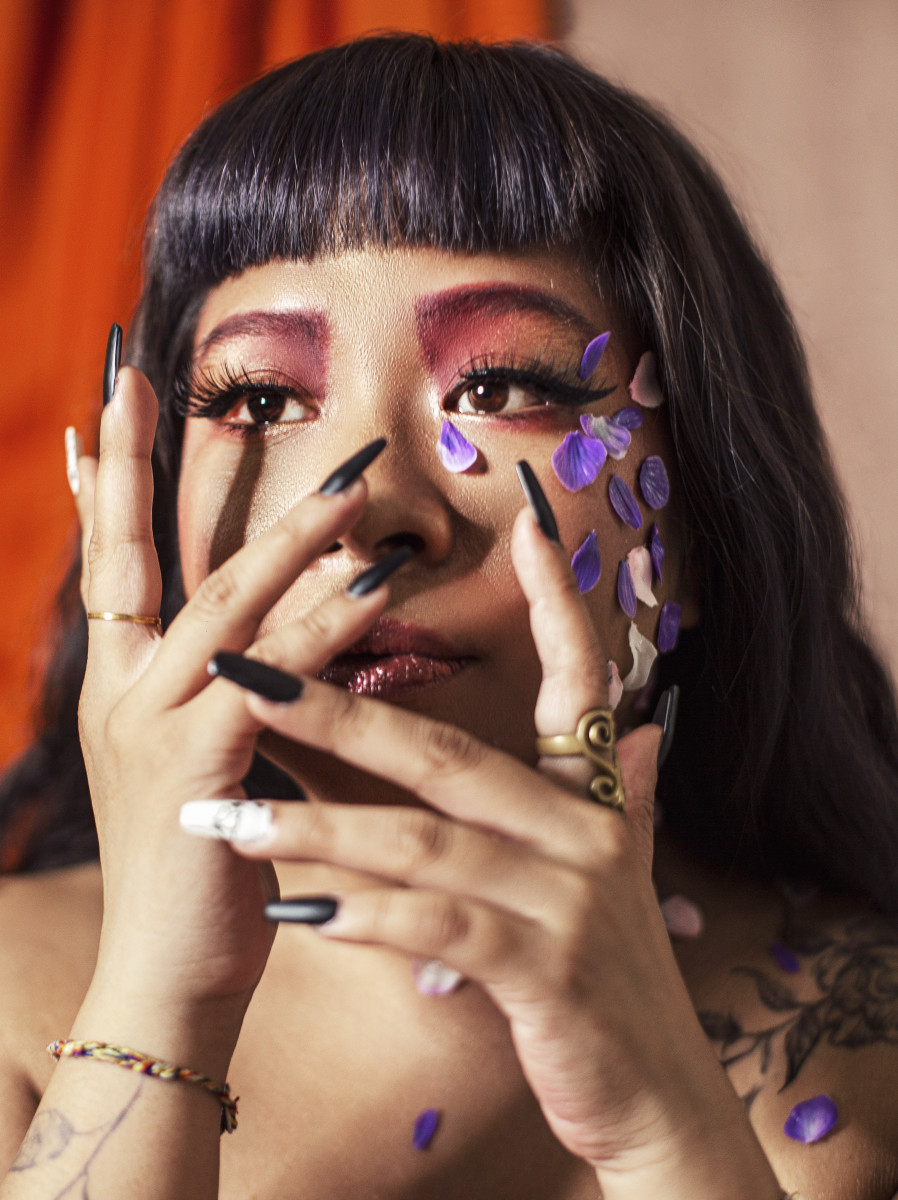 After living beyond Malaysia's borders for more than a decade, singer-songwriter Zee Avi comes home to roost.
With a voice as rich as molasses and smooth as silk, it is no wonder that Izyan Alirahman — better known as Zee Avi to the masses — has progressively accumulated a global fan base. Yet, for all the old soul and relaxed yesteryear vibe that pulses through her singing, in person, the Sarawak-born singer-songwriter exudes a sense of energy borne out of irrepressible hope and humorous charm, her infectious laugh never far away and frequently revealing itself during the course of our conversation.
It was Zee who co-wrote and sang Arena Cahaya, the original soundtrack for the Malaysian box-office hit Ola Bola which was voted "Best Original Song" at the prestigious 53rd Annual Golden Horse Film Awards in Taiwan. The song also won the "Best Original Theme Song" award at the 28th Malaysia Film Festival in 2016. Although originally based in Los Angeles, her innate talent, free spirit and affinity for travel have seen Zee tour extensively, strutting her stuff at prestigious festivals around the world and headlining shows. Having released two albums and an EP to date with another album on the cusp of launch, the singer has returned home to Malaysia after years abroad, excited to explore opportunities for the future, especially in collaboration with young local talents.
Ironically, Zee's foray into the world of music is not the typical tale of an artiste who was single-minded about pursuing her craft from an early age. Just as she stood on the threshold of her teens, Zee was uprooted from her hometown of Miri when her father's growing business interests necessitated the family's relocation to Kuala Lumpur. Despite her upheaval from familiar surroundings, Zee led a normal teenage life and even taught herself how to play the guitar when she was 17.
Notwithstanding persuasions to read law, Zee enrolled instead to study arts and fashion in London. However, she did not take to that either and found herself back on home shores facing an existential crisis at the tender age of 21! One day, to combat her melancholy and in an effort to distract herself from the uncertainties in her life, Zee picked up her guitar and wrote her first song, Poppy. She posted Poppy on YouTube and after receiving many positive reviews, Zee was encouraged to write and post additional songs.
Over time however, the singer got disenchanted and shared what she resolved was to be her last song on YouTube on the eve of her 22nd birthday. But as we all know, life can sometimes take a turn for the unexpected and in a twist of fate that would have surprised even the sprites of serendipity, the song attracted so much interest that offers from management companies and record labels came pouring in. Zee happily accepted a record deal, nose-dived into a career in music and the rest, as they say, is history.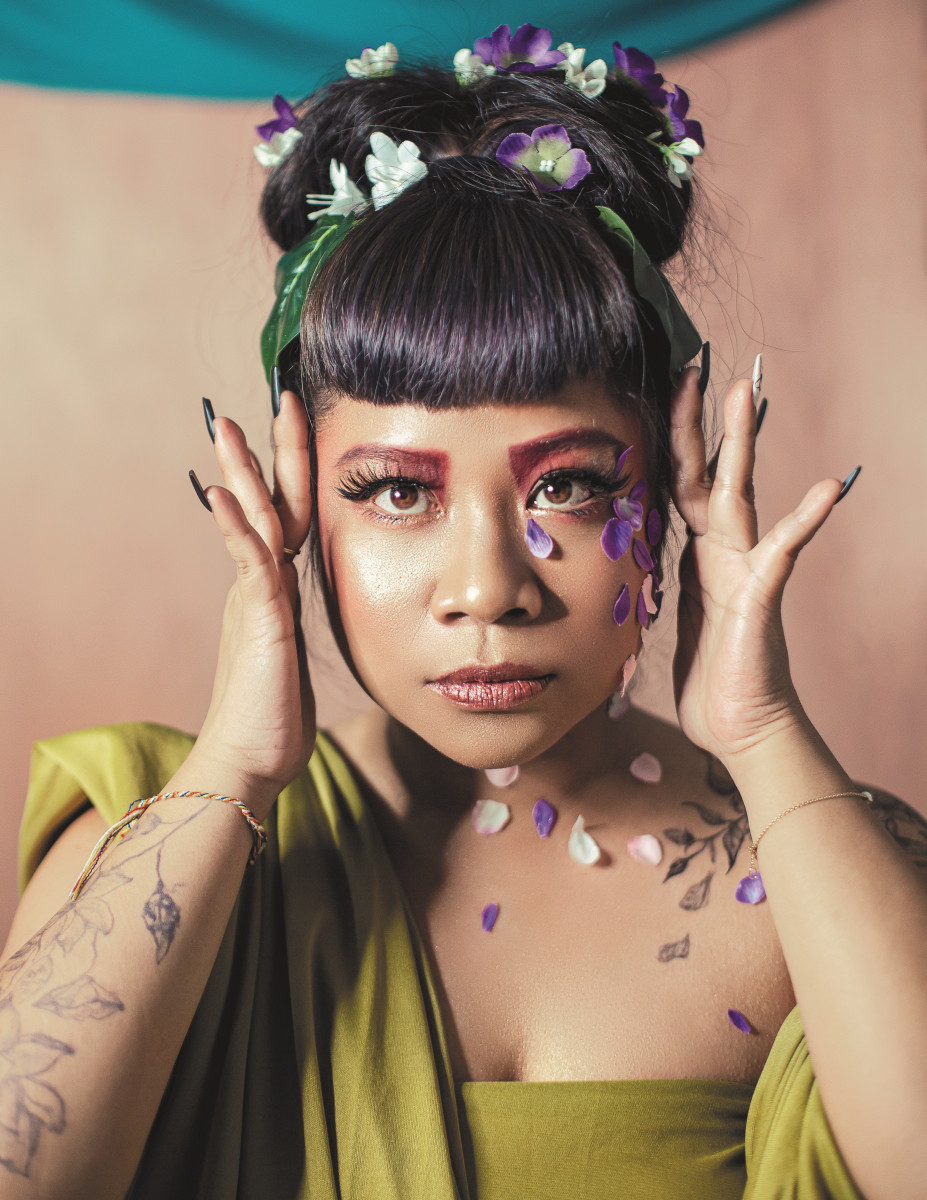 Live!: What winds of change have brought you home?
Zee Avi: The food! In particular, mum's amazing ulam with Sarawak belacan. It feels like I've been hungry for 10 years! But jokes aside, the creative landscape has changed and progressed tremendously in Malaysia from the time I first ventured into music. There is so much local talent here especially in the underground music scene. The younger generation of Malaysians are so courageous and bold in expressing themselves and they do not defer to other people's expectations of them. These young artistes inspire me to be unapologetic about my own expressions too, and moving forward as an independent singer, I want to commit fully to my creative freedom. I want to experiment sonically, refine my stories and delve further into my artistic identity. And I'm very excited to collaborate with our young local talents.
How would you classify your music?
I'm not constrained by any one genre. Firstly, I'm constantly growing and evolving but to me, music is divine and I'm just channelling the message at any given point in time. For now, I would describe my music as post-modern minimal romantic.
What inspires your lyrics?
I'm a storyteller with a cultural articulation strongly rooted in Borneo. I live my words and in the beginning, I largely wrote about my experiences. My songs are a harbour in which to comfort myself and offer hope that things will always get better. Now my lyrics reflect my perspective on the world, focusing on the relationship with self, relationships with others and our connection with nature, but mostly, they explore where we are now as a collective. So, basically I open myself, look within, receive the message and deliver the story.
Name a few of your leading musical influences.
Oh, there are so many as I have an eclectic taste in music. It was Billie Holiday though who inspired me to first start singing but legends like Ella (Fitzgerald) and Karen Carpenter have strongly influenced my musical taste and inclinations. In truth, I have a great affinity for music that precedes 1979.
Tell us about your upcoming album.
It's called Ellipses after my favourite punctuation; dot, dot, dot, since it denotes continuity and sums up my belief that we must always learn, grow and never remain static. Blending an array of genres, the album revolves around the power of three. It has three different vibes and is made up of nine songs which I wrote over the past seven years. Its first single is titled Who are U? and was released on Malaysia Day 2019. The album is also rather special to me as it includes collaborations with friends.
Who makes up your fan base and what do you want them to take away from your music?
I love talking about my fans! Statistics show that my fan base is very wide and ranges from the young to the old. I don't follow trends, instead my music comes from the heart and from my life experiences. And since our experiences connect us all in some way irrespective of our beliefs or backgrounds, my songs resonate with many people, cutting across gender, age, geography and other boundaries. It's absolutely rewarding to have someone from say, South Africa, tell me that they have lived my lyrics and that my songs have uplifted or inspired them. My lyrics are real and it means the world to me that my fans and I are connected through my music.
Do you have a favourite amongst your songs? Is there a crowd favourite?
I have no real favourites as they all hold a certain value to me. That said, I love singing Kantoi as it's a perennial favourite and is always so well received wherever I perform it. There have been numerous covers of this song and there has been a renewed surge of interest in Kantoi especially among Generation Z in Indonesia.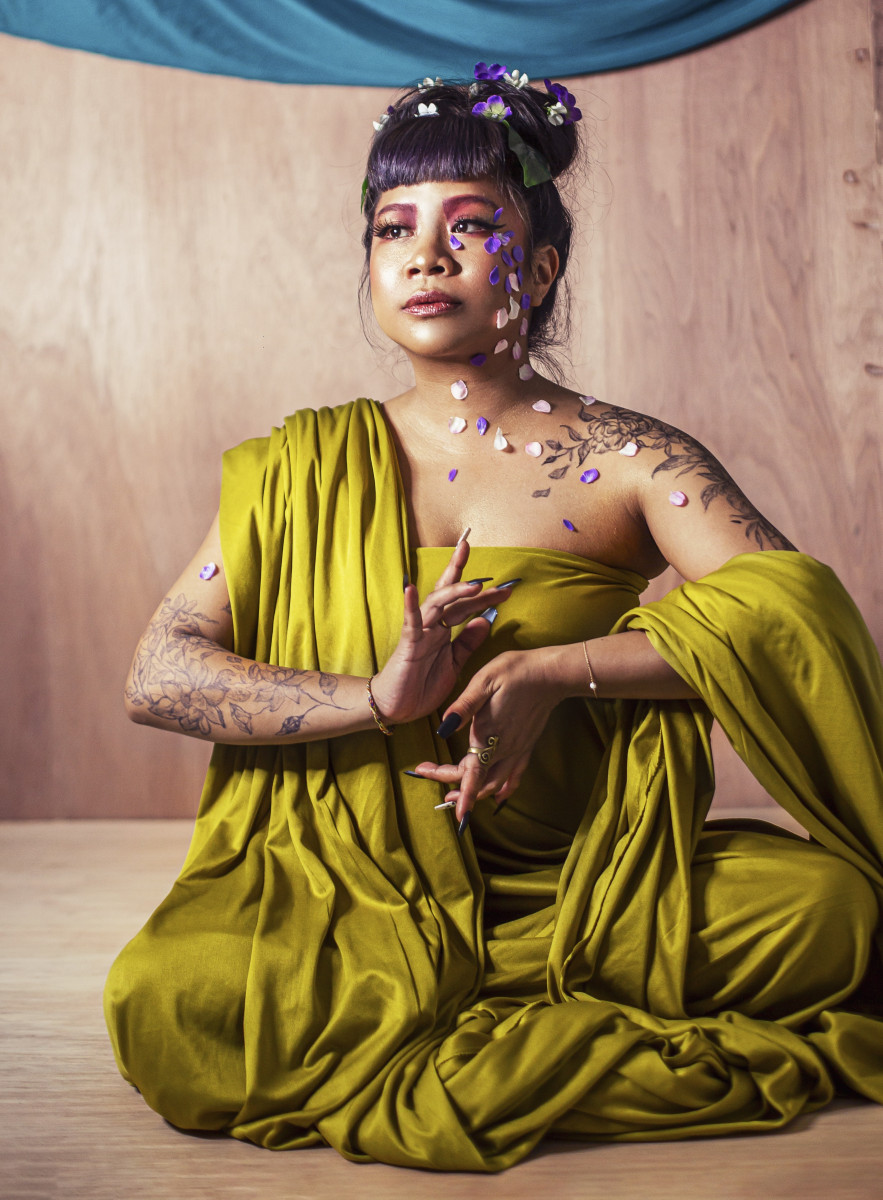 What is the best show or festival that you have performed at? What do you like most about playing live?
Rainforest World Music Festival 2012, because not only did I get to perform in my hometown, but this is a festival that I love and one I have been going to since very young. To be able to play on that stage where I got to curate my sound to adapt to the world music sound was an amazing experience.
What I love most about playing live is 100% the audience and the symbiosis we share. I always say that I'm more of a live performer than a studio artiste as I thrive from the energy released by people coming together to enjoy music.
What would you like to share with up-and-coming young artistes?
Like anything worth your while, it takes hard work to succeed. I always tell new artistes that the easiest part is to get on stage and sing because that's fun. The hard work starts after you get off that stage. You have to keep learning, keep growing, practise good work ethic and always be true to yourself. If your music comes from a sincere place, even the language won't matter. Whether the lyrics are in English, Malay or even "Manglish" (portmanteau of Malay and English), they will touch your listeners as music transcends all barriers. My recurring advice to newcomers is this, "If you're doing it for fame, then you're doing it for the wrong reasons." You must love what you are doing and you are never too old for your passion to find you!
Is there gender-bias in this industry? Do female artistes face additional challenges in Malaysia?
The industry is definitely male dominated but happily, things are changing. I would love to see more female musicians, producers and songwriters as each gender definitely brings different qualities to the divine art of music.
You consciously advocate eco-friendly living and conservation. How did you come to develop such a strong relationship with nature?
Firstly, I am a newbie to eco-consciousness and environmental sustainable practices. But originating from Borneo and experiencing the escalating environmental crisis up close and personal, it has become important to me to lead by example and to do my bit, however small. (For instance, the singer has furnished her apartment entirely with recycled and pre-loved furniture.) And in March 2019, I was privileged to adopt Sigat and Mas, two gorgeous male babies from the Semenggoh Orangutan Sanctuary.
Have you had to deal with criticism and fake news? If yes, how do you handle it?
Everybody is a critic these days! But it is your choice to react or not. I digest the essence of what is said and if it's constructive criticism, I will learn from it. If it isn't, then I'll simply shrug it
off as it will not matter tomorrow.
If you could play a gig with and have dinner with anyone from the music industry, who would it be?
Play live with Karen Carpenter. Talk shop and have dinner with Quincy Jones and Clive Davis.
Please share one nugget of information about you that your fans might be unaware of.
I love Terrace House (a Japanese rea-lity television show). I'm a huge fan! I subscribed and paid for VPN just so I can watch it on Netflix Japan. I even go on Reddit and discuss the episodes in the forum.
What's next for Zee Avi?
Follow my natural evolution and continue to be of service to music. I also wish to cultivate and advance collaborations with young artistes who need a platform to break through.

Daniel Adams' photographs of Zee are part of the In Between series, which "explores the feelings, emotions and the aspects of change".
Visit www.danieladamsphotography.work for more information.
Everchanging
A mixtape by Zee Avi, exclusive for Live!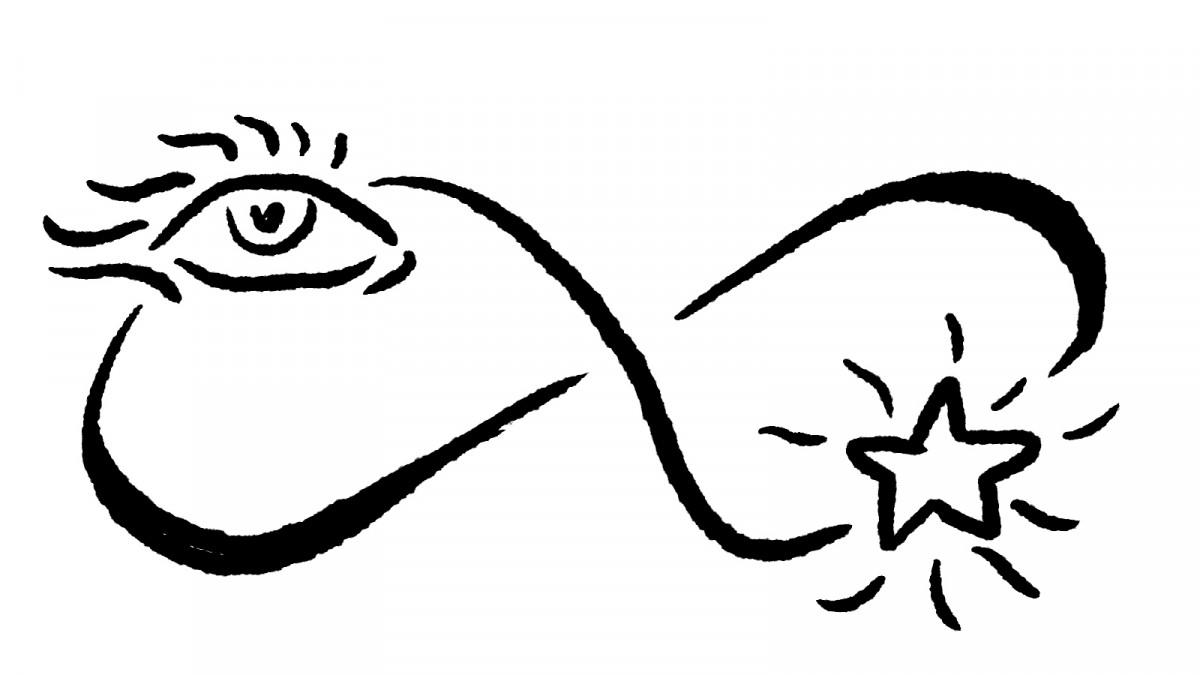 Brown Eyed Girl – Van Morrison
Seabird – Alessi Brothers
Summer Breeze – The Main Ingredient
Someday We'll All Be Free – Donny Hathaway
I Need To Be In Love – The Carpenters
Akai Unmei – Momoe Yamagutchi
Nocturne No. 1 in B-Flat Minor, Op No. 1 – Frederic Chopin
Ballade de Melody Nelson – Serge Gainsbourg & Jane Birkin
Je Te Veux – Erik Satie
Minor Swing – Django Reinhardt
Good Morning Heartache – Billie Holiday
Cry Me A River – Julie London
Ce matin là – Air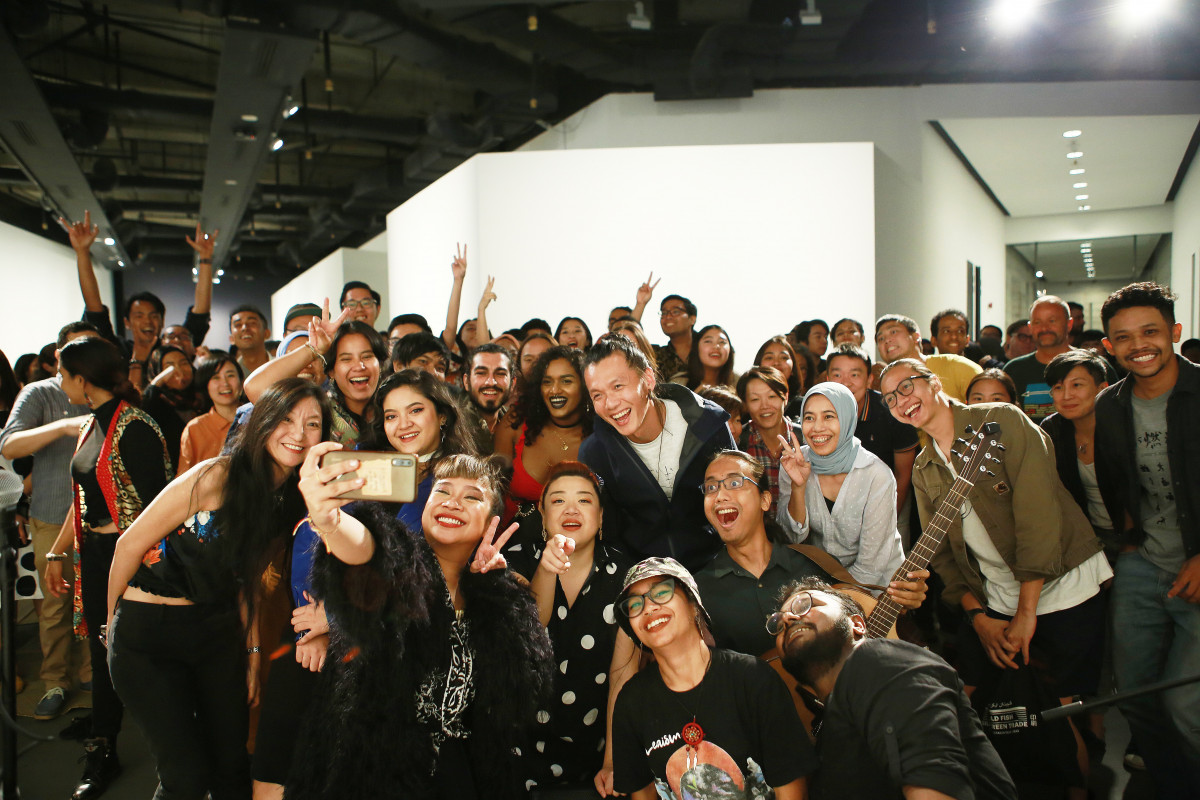 This story first appeared in Live! 2020 magazine. Download your copy of the magazine here.