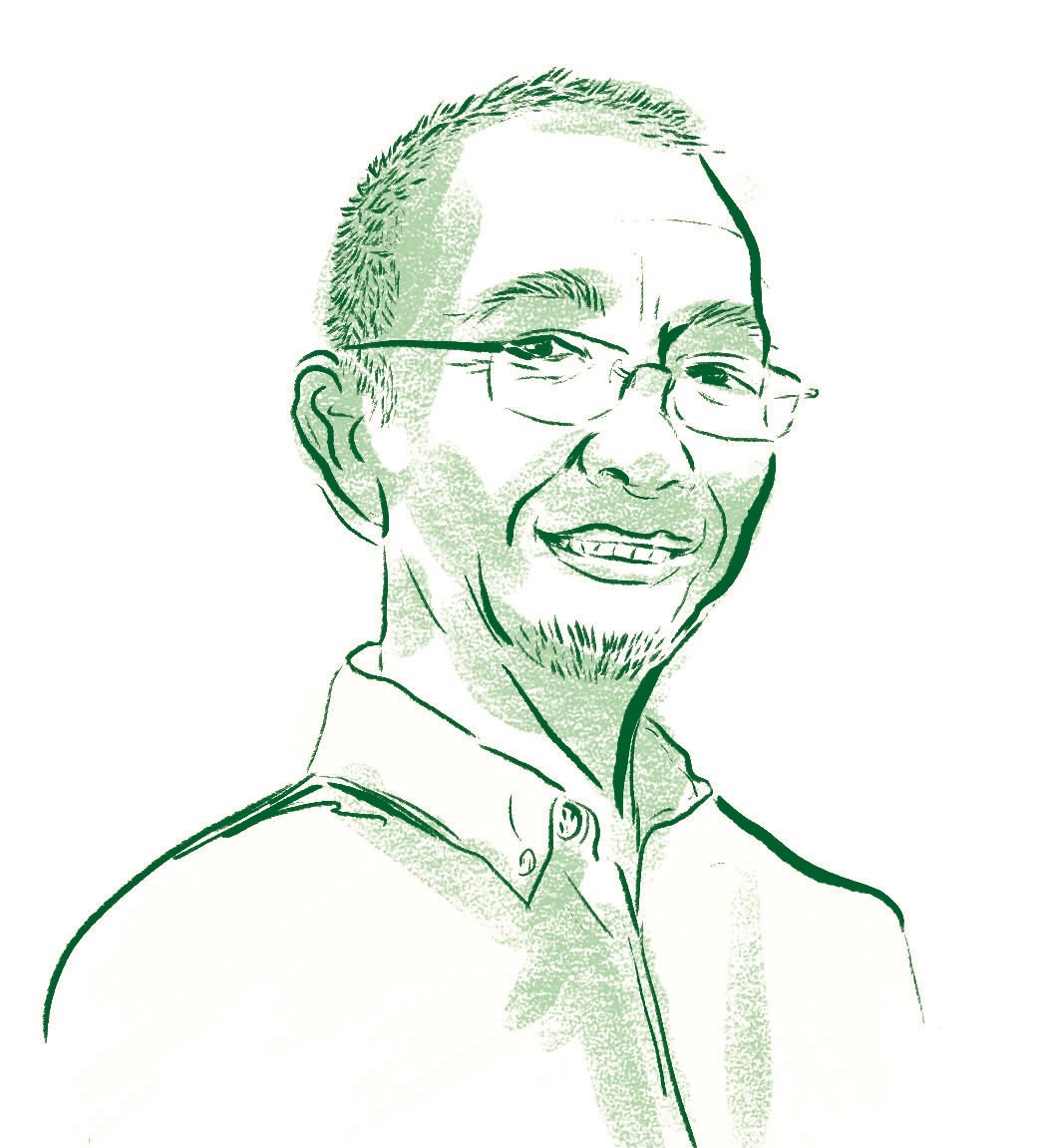 Malaysia's vernacular architecture is part of the nation's cultural identity and Prof Dr Muhammad Pauzi Abdul Latif (pictured) is hoping more can be done to help the younger generation appreciate and preserve the homes built by our forefathers.
Prof Dr Muhammad Pauzi Abdul Latif's grandfather, a boat maker, was also skilled in restoring kampung houses, a skill passed down through generations.
Muhammad Pauzi wants to keep his grandfather's legacy alive. To him, the kampung house is a national treasure and his mission is to save these traditional homes in Malaysia from disappearing over time.
But it is an uphill task as the younger generation is not interested, and neither are the relevant authorities whom Muhammad Pauzi feels should be doing more to preserve the national identity.
"In the old days, steel nails were not used as they have a tendency to rust over time. Instead the builders will use pasak (wooden pegs) and tanggam (wedge-shaped joints interlocking two pieces of wood together).
"Termites were not feared, as the wood used were Chengal and Balau, which are very hardy," he says.
The 54-year-old associate professor and museum director at International Institute of Islamic Civilisation and Malay World is a registered conservator with the National Heritage Department specialising in Malay traditional houses.
A former director of Universiti Putra Malaysia's (UPM) Malay Heritage Museum and lecturer in Communications before he retired, Muhammad Pauzi cites the Pahang House as a success story in conservation. The house was dismantled onsite in a village in Jerantut, Pahang, and re-assembled at the Malay Heritage Centre on UPM's grounds in 2015. The house was donated by Datuk Ahmad Nazlan Idris, the Member of Parliament for Jerantut.
The Pahang House once belonged to a village chief named Penghulu Ismail Khatib Bakar. It had survived three flash floods (in 1926, 1972 and 2014) while some of the surrounding houses were swept away.
"High maintenance cost, lack of expertise and declining interest are among the factors why we see the disappearance of Malay traditional houses in Malaysia," says Muhammad Pauzi.
"It is very costly to restore an old kampung house. Chengal wood costs between RM60,000 and RM70,000 a tonne.
"To restore a house, we may need up to 10 to 15 tonnes, sometimes more. So, it is very expensive if we want to use the same type of wood," he adds.
Muhammad Pauzi wishes for more people and the government to be passionate about promoting the nation's cultural heritage.
He believes kampung houses are the best examples of traditional architecture as they are intertwined with ancient values that embrace the harmony of architecture, people and the environment.
"To me, vernacular houses or traditional houses represent the wisdom of traditional architecture and of living in harmony with nature. Traditional Malay designs have been known to have aesthetic elements or ornamentation that carry deep philosophical and even sacred meanings.
"The Malay kampung house is a model of a building that is environmentally sustainable. Traditional Malay architecture subsists in the hot and humid tropical climates and this essential fact governs the shapes, designs, and ornamentation used in the houses. Open spaces, high ceilings or roofs are needed to provide good ventilation," he says.
Hence, large windows are incorporated into the kampung house to allow for good air flow and natural light, saving on electricity while promoting good ventilation.
"These are among the sustainable elements of the kampung house design that can be adapted to contemporary architecture and are still relevant today," he adds.
Prof Dr Muhammad Pauzi is from the International Institute of Islamic Thought and Civilization (ISTAC-IIUM), International Islamic University Malaysia, where he is an associate professor and the museum director.
This report is part of the "Balik Kampung" segment in Live! 2020.
This story first appeared in Live! 2020 magazine. Download your copy of the magazine here.