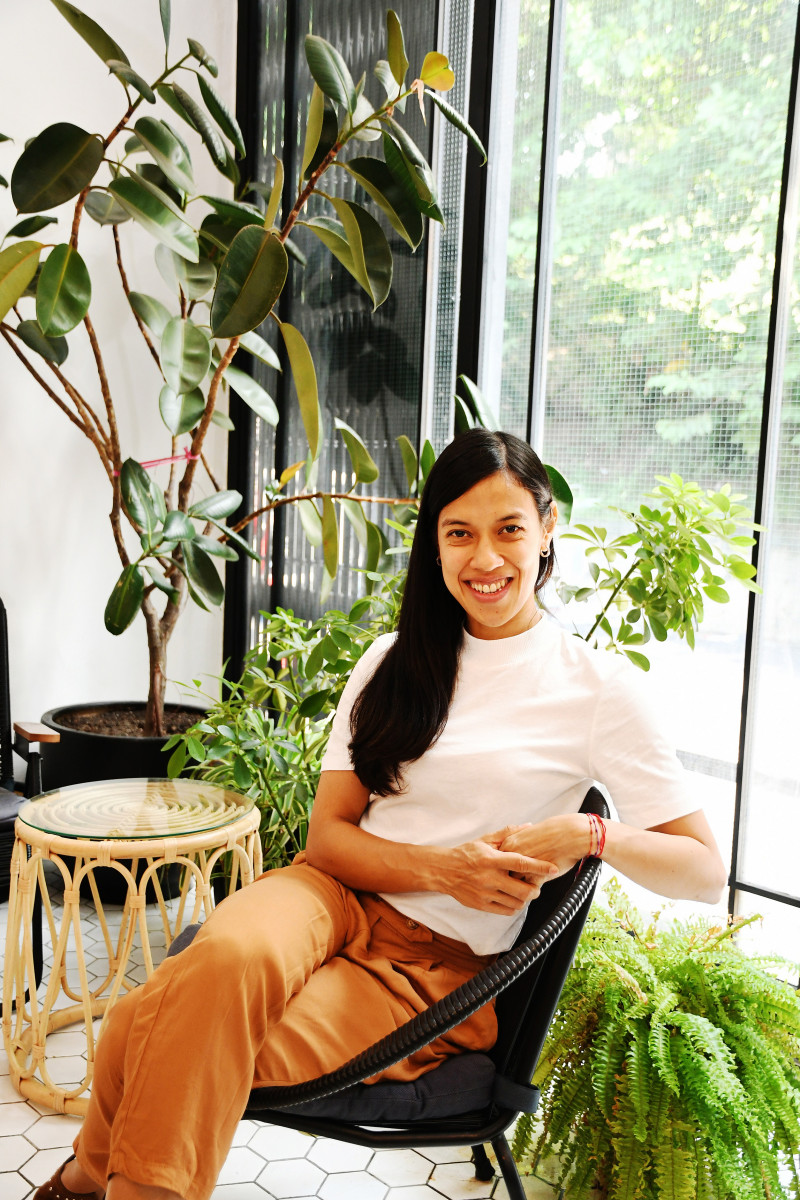 Two things strike me within seconds of meeting Datuk (Dr) Nicol Ann David. The first is that she is more petite in the flesh than she appears on TV, and the other is that she is so genuinely nice!

It's no wonder then that throughout her career, Nicol has been praised by her predecessors, commentators and fellow competitors as not only a player of uncompromising skill, steely determination and exemplary sporting conduct, but also for her pleasant, humble and friendly demeanour off the court. As we adjust tables and chairs ahead of our photoshoot with Malaysia's sporting legend, it is almost disorienting to see her chipping in to help us move the furniture! There are simply no airs and graces with Nicol.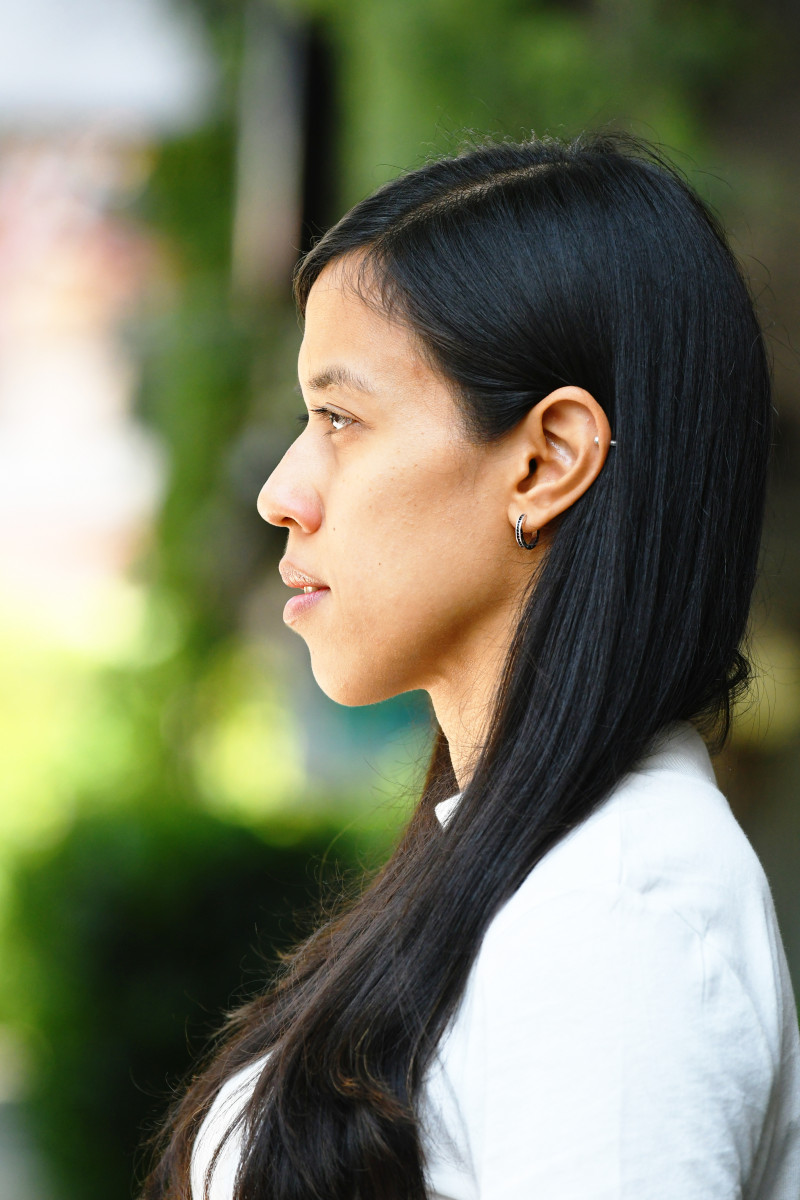 Nicol's love affair with squash began when she was just five years old. Her two older sisters were taking lessons at Penang's first public sports centre and the preschooler was given a racquet by their coach, partly so that she could play along, but mainly as a distraction to prevent her from getting underfoot.
"I loved it, I loved playing with my sisters. They were actually the talented ones and set the standard but I was just determined to beat them," reminisces the champ with a cheeky grin which belies a competitive streak that separates the best from the rest.

She won her first Women's World Junior Squash Championships in 1999 at the age of 15, earning her the distinction of being the youngest woman to become the world junior champion. At 18, Nicol uprooted herself from the comfort and familiarity of home and relocated to Amsterdam to begin her journey on the professional circuit. What followed was an incredible career adorned with victories, trophies and records on an unprecedented scale in the women's game! Despite following in the footsteps of dominant players such as five-time world champion Sarah Fitz-Gerald, Nicol left no room for doubt that she was the greatest woman ever to have graced a squash court. Having eventually called time on a career that was embellished with an astonishing haul of eight Women's World Squash Championship titles, it came as no surprise when in 2018 Nicol was voted by squash fans around the world as the G.O.A.T. (Greatest of All Time).

"It simply comes down to strict discipline and continuous training. I know it's a cliche but there are no shortcuts! When I was about 12 years old, I used to watch the great squash players and dreamt of being like them one day but it took hard work and years to get there. Winning my first World Junior title was a defining moment. I knew then that I could take this career further and with my parents' encouragement, chased that goal," says Nicol.

To begin with, she conscripted Amsterdam-based Liz Irving (former world No. 2 and Australian champion) as her coach. "Liz and I worked very well together and more importantly, we enjoyed each other's company. I knew that I needed much more to make the transition from a junior player to a professional player and believed Liz could help me achieve that. She trained me to not just better my game but more importantly, to maintain it. Liz stripped down my game technically, tactically and changed my movements, right down to having to re-learn how to hold the racquet correctly or to stand a certain way. I trusted her training process and diligently stuck to her training programme, reinventing myself, adjusting my goals and refining my strengths," she adds.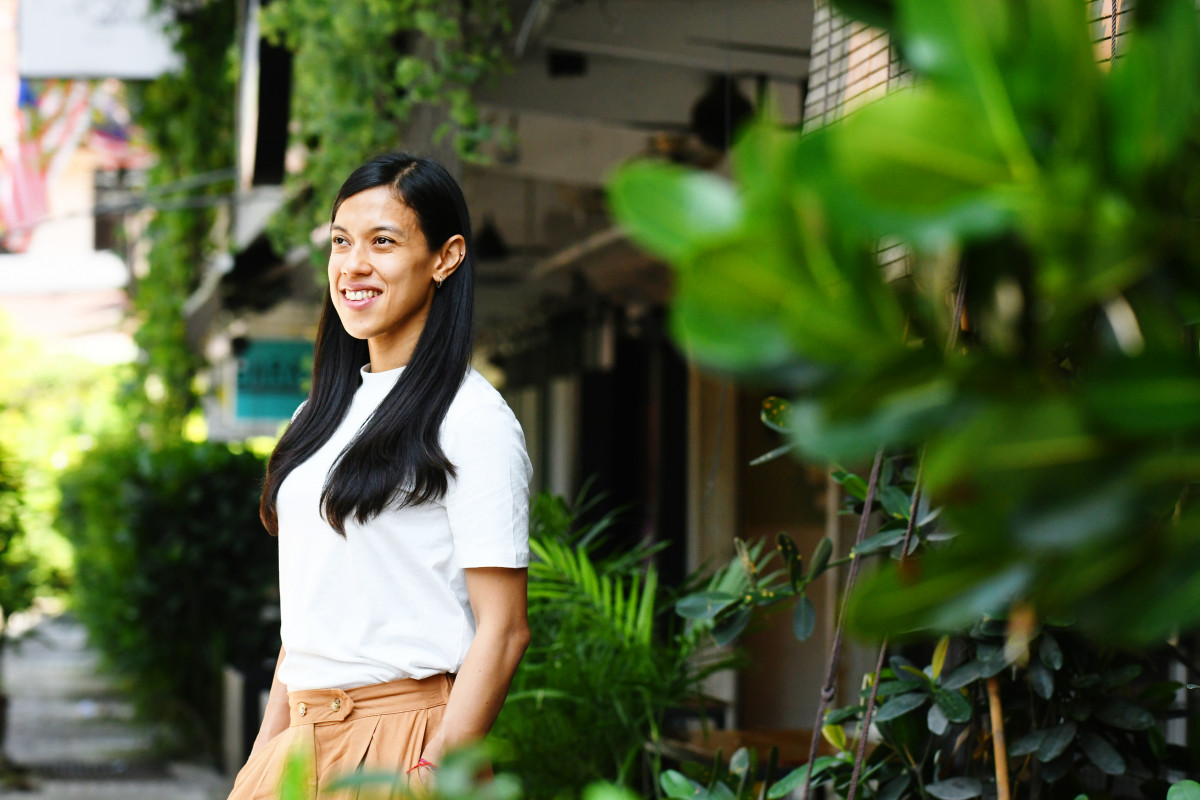 "But I have been so fortunate in the support that I have received throughout my career, starting with my incredible family. My parents used to drive us across the country for matches, supporting us financially and cheering us on at all the tournaments. We were a unit and my sisters and parents, while very protective of me, ardently nurtured my interest," reveals the squash queen who officially hung up her racquet in June 2019 after more than 20 years in the game.

"The National Sports Institute and National Sports Council too were generous with their support and expertise from early on and that's why the government's increased and continuous investment in sports is so important. Their contribution is vital in building up athletes at every stage from the time they first pick up the sport, right up to competition level. Their role in identifying and nurturing more world-class athletes is so crucial to the development of sports in Malaysia," asserts Nicol.

One of the things that Nicol has every reason to be proud of is that over a career spanning two decades, she has earned the highest respect from her peers. In an era when missteps by public personalities are all too common, Nicol has been universally and unconditionally acclaimed for her impeccable temperament, sportsmanship and overall contribution to the game. In 2015, before she played and lost to Nour El Sherbini (the eventual champion that year) in the quarter finals of the World Championships at Bukit Jalil, Nour's coach, the legendary Egyptian four-time Men's World Champion, Amr Shabana, said this, "If Nicol were playing against anyone other than Nour today, I would be rooting for her to win. She is an amazing person and a great ambassador for our sport and her country."

Post-retirement, Nicol has moved back to Malaysia after living in Amsterdam for the past 16 years and is already knee-deep in shaping a new career through an opinion column, speaking engagements and motivational talks. Furthermore, her deep passion for squash and her commitment to give back to the sport have seen her establish the Nicol David Foundation.

"Sports play such a key role in character development. I want to encourage people to play any type of sports and to understand that with dedication, it is possible to enjoy a successful sporting career. However, my main objective is to empower girls and help them to realise their full potential through squash. We also plan to teach English to our trainees as I believe that a good command of English is an invaluable tool.

"In the meantime, I plan to enjoy my retirement and indulge in all the things I enjoy such as music, dancing and sketching. But mostly, I want to travel as much as I can without my squash racquet because despite having travelled far and wide, I never saw anything beyond airports, hotels and squash courts! So now, I'm really looking forward to sightseeing and soaking up all the usual tourist fare when I travel," she concludes.

Whenever Nicol was interviewed after having won yet another match or tournament, her profound devotion to the country of her birth was palpable. As Malaysians, it would always warm the cockles of our hearts listening to Nicol professing her love for our country on an international platform. Having flown the country's flag proudly for so many years, surely nobody will begrudge Malaysia's squash queen some long overdue and well-earned downtime. Yet the feeling remains that there is still so much more to come from Nicol as she transitions into the next phase of her life, and we can be sure, beyond any shadow of a doubt, that she will offer Malaysia even more of herself in the years to come.
Nicol David on the double dot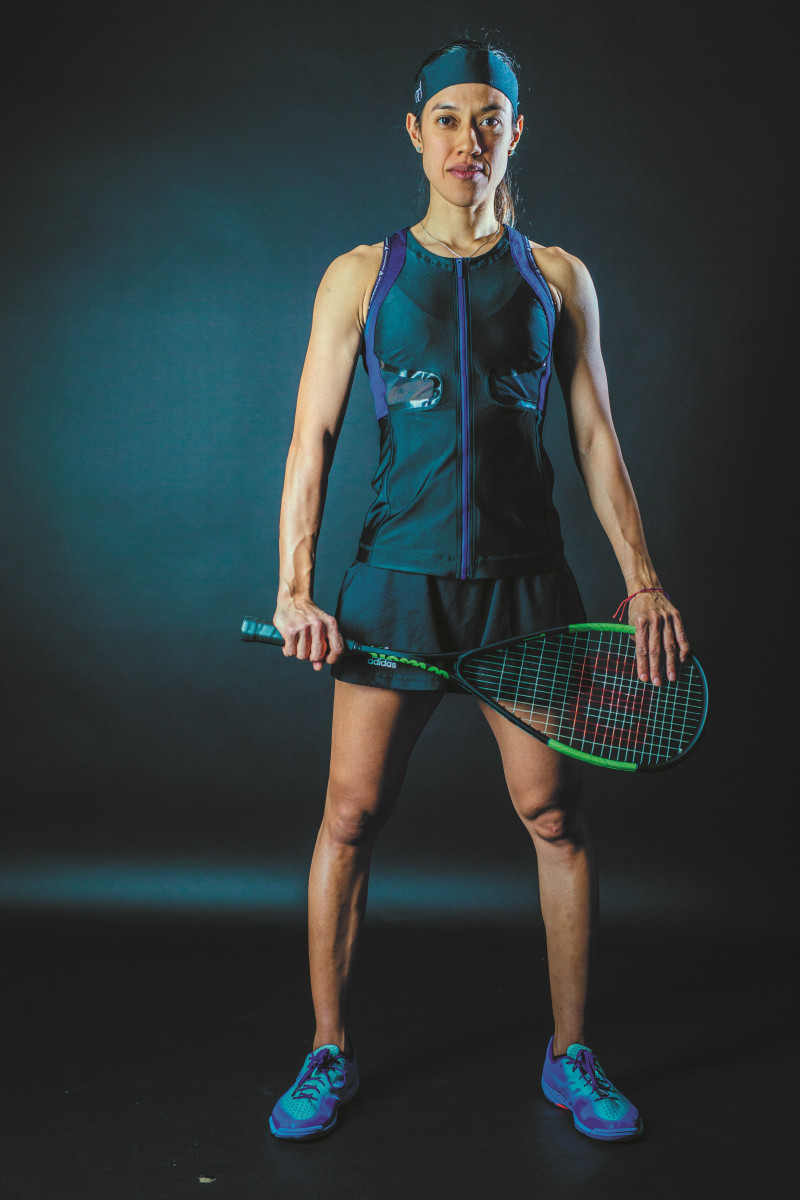 Live!: What was your training regime like?
Nicol: We adopted a very scientific approach that combined tailored gym sessions, track sessions and mental training. I trained twice daily, six days a week. With squash, there's no specific body type but to be a good player, you need to be agile, fit, fast, skilful and mentally strong. It's hard to describe the physical demands of playing squash at the highest level but suffice it to say that it's impossible to succeed without a rigorous and well-planned training regime.
Did you have to adhere to a tailored dietary programme when training?
Yes, a very strict diet called "feed me food" diet! I like any kind of food, but char kuey teow and mum's cooking top the list. Squash is very demanding on the body. You burn off a lot of energy and since I also have a high metabolic rate, I needed to replenish constantly. Of course while training or competing, my body needed the right type of fuel and so my dietary intake was tailored to my requirements for a particular day such as more carbs or more protein. But I had to eat every three hours or so when I was playing as I needed to refuel. Having retired now, though, I may just need to exercise a touch more restraint!
Did you have any superstitions before each game?
Not superstitions per se but I had a very specific routine that I followed before each match. For instance, I was fastidious in the way I packed my bag and would arrange the water bottles and other items in my bag in exactly the same way for every match to the point that my friends used to tease me about it! I also had a precise set of warm-up routines that I followed prior to every match.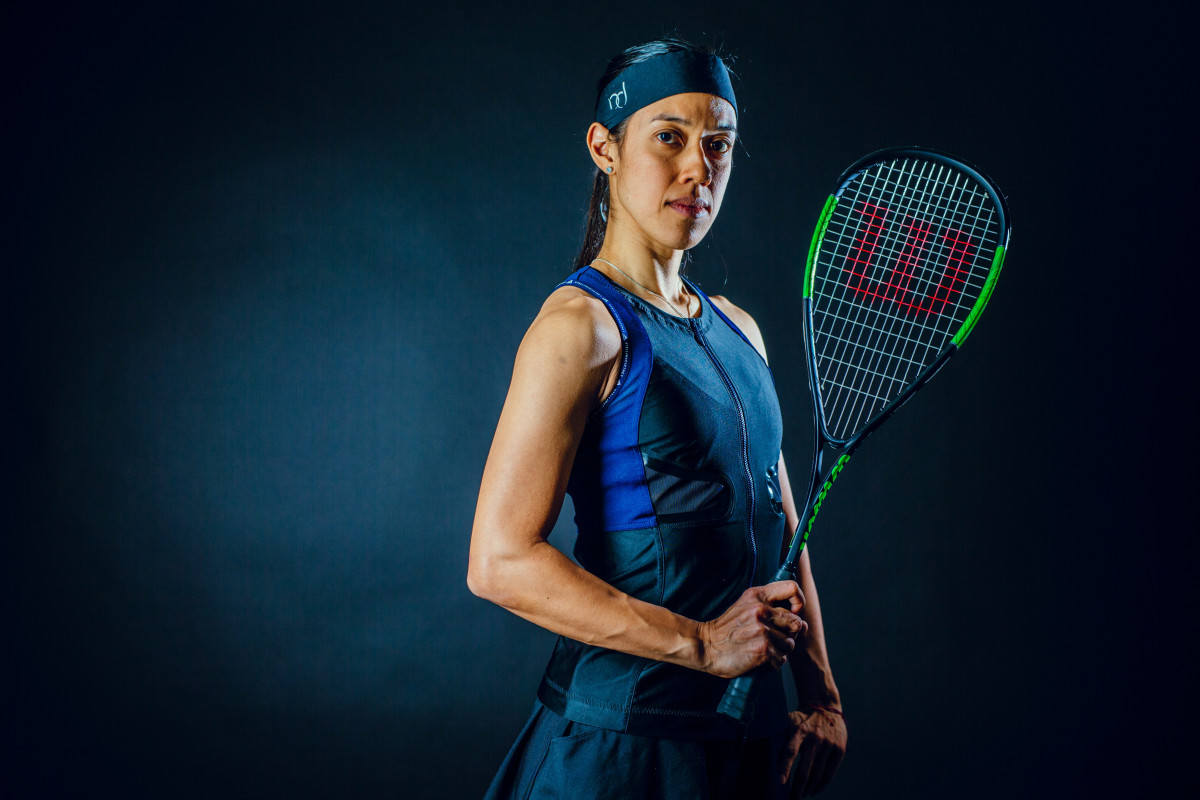 When you won your eighth and last World Championship, you were 2-1 and 10-6 down facing four championship points in the fourth set against Egyptian No. 1, Raneem El Welily, in Cairo in front of a partisan home crowd. Many say this was your finest hour as a squash player. How on earth did you turn that match around?
I honestly can't recall as I was so focused in the moment. All I remember is that she was about to serve at match ball and the crowd was cheering her on loudly. I just told myself that I wasn't going to go down without a fight and I literally fought tooth and nail on every rally and every point like my life depended on it. That was my only focus. I somehow won that crucial fourth game. I came into the fifth and deciding game with the same mindset and somehow prevailed to seal the title. Ironically, I can't recall anything else about that match and till today, I have to watch it again to jog my memory.
Who was your toughest opponent?
I've faced many tough opponents but towards the end, it was the Egyptian players Raneem El Welily and Nour El Sherbini who proved to be my toughest adversaries.
As much as all athletes know that it's inevitable, was it difficult to make the momentous decision to retire professionally?
Initially, yes. When I lost the number one ranking, I struggled to come to terms with it. (Nicol reigned as the world No. 1 for a record-breaking 108 consecutive months before that.) Then as time went on, I understood that the hunger within me was not as fierce as it used to be. It's not easy to maintain that level of intensity over a prolonged period. It is only when I realised that my drive had waned, that I could properly appreciate everything that I had achieved in the game before making the decision to finally step down. If you no longer have that fire burning strongly within you, then it's time to try something else, though it was still tough to make the decision as I imagined that this was the only thing that I could do well. But once the decision
was made, I was determined to enjoy the remainder of my time on tour and to simply have fun.
How frustrating is it for you that squash is not recognised as an Olympic sport, especially given some of the other "sports" which have been included on the Olympic roster?
We have vigorously campaigned for squash to be represented as an Olympic sport but despite our best efforts, it was clear that the International Olympic Committee had a different priority and squash doesn't meet their criteria for now. So rather than focusing on squash being excluded, we should instead focus our energies on building up the sport. Hopefully one day, squash makes the cut. I would love to see a squash player from any nation standing on the podium at the Olympic Games and would take comfort in the knowledge that I contributed in some small way towards that happening.
Excluding family members, who are your biggest heroes on and off the squash court?
In squash, it would be my coach Liz Irving, who is both a mentor and an inspiration, and Jahangir Khan, who to me was the ultimate squash player. He built up the sport to where it is today, earning squash the recognition it deserves. Off the squash courts, I have great admiration for Michael Johnson (retired American sprinter) and Roger Federer.
This story first appeared in Live! 2020 magazine. Download your copy of the magazine here.
Like our content? Check out
Narratives
– where we curate stories based on topics to keep you well and broadly informed about Malaysian real estate.
Looking for property? Check out
Location Scan
, where we summarize all available options and facts you need in a few clicks. We have updated the tool to include MRT3 stations too.
Curious how much you can borrow? Use
LoanCheck
to get your maximum loan eligibility from various banks, or
LoanReport
to get a FREE CTOS/CCRIS credit report.