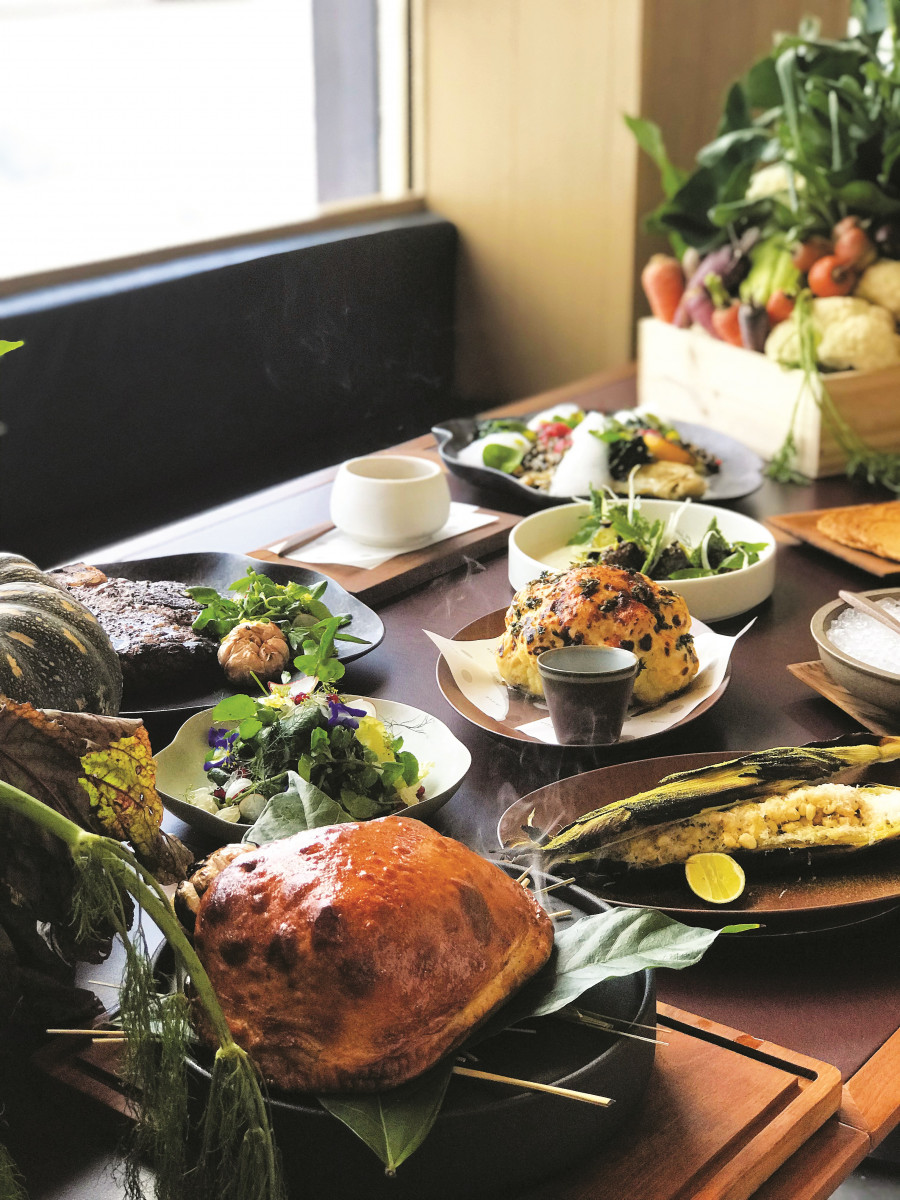 Entier means "whole" or "entire" in French, describing the nose-to-tail and sustainable eating concept of Entier French Dining. This casual dining place draws upon the finesse of fine-dining but serves up approachable, communal dishes for sharing. The avant-garde ambience is designed to encourage a relaxed atmosphere, and is far removed from the typical stiffly starched white table linens.
Executive Chef Masashi Horiuchi, who honed his chops in Europe, is behind the French cuisine served here with its immaculate balance of flavours and exceptional plating. "Coming from over two decades of fine-dining background, I wish to extend the experience and culinary finesse which I have gathered from my training... to an even greater crowd with a more approachable style of French cuisine, and in fact, my personal style of it," he says.
Nose-to-tail dining ensures that there is no waste in the ingredients, in contrast to the typical approach of only serving a limited selection of cuts that are perceived as the best. Entier also sources their produce from Malaysia, or from the surrounding regions to reduce its carbon footprint.
"I really like the produce that's available in this country; for me as a chef, the ability to access quality produce (whether in small batches or not), is really interesting and important, and I try to create my plates with my own style using the excellent produce that I come across through my farm visits or interactions with suppliers.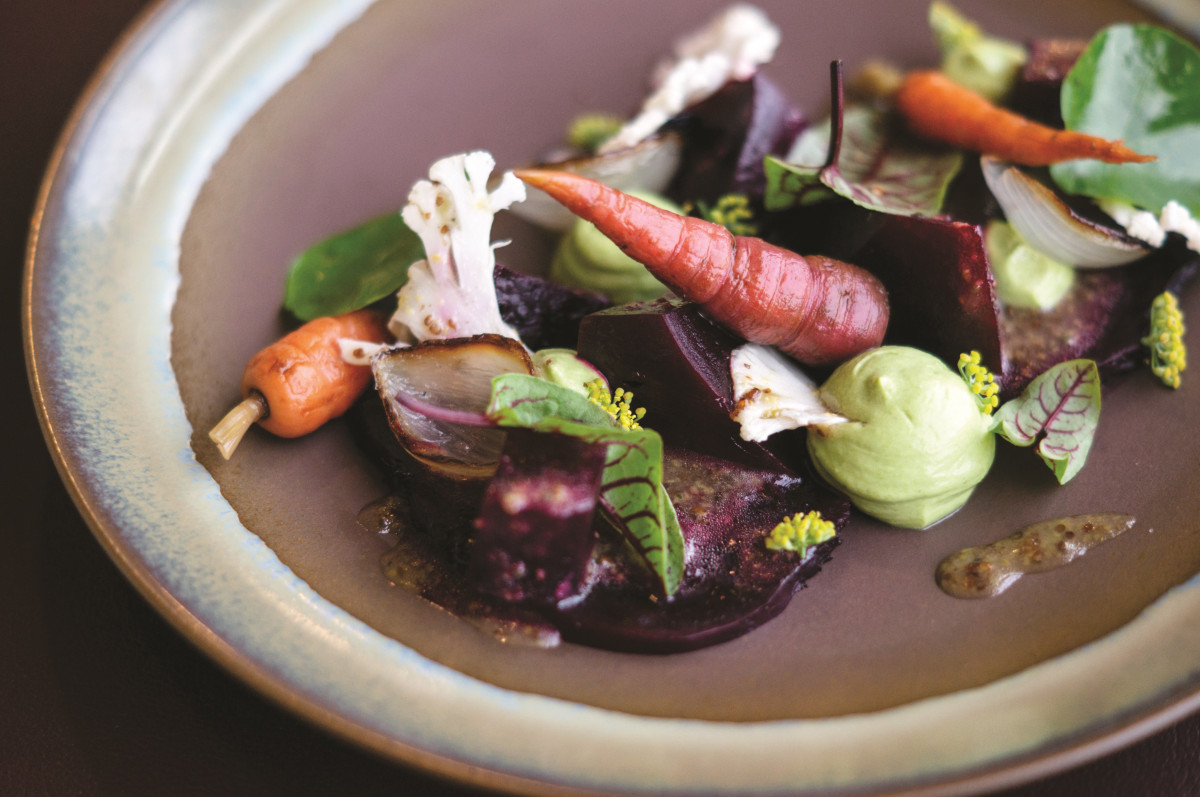 "I think by doing this, I'm directly contributing to the maturing and evolving dining culture of this city, and debunking the misconception that imported ingredients are always luxurious and better. I hope at the end, I can in some way encourage chefs and fellow restauranteurs in this city to be more adventurous and daring in going beyond the boundaries, and for diners to also look beyond the dishes and find meaning in what they consume," Horiuchi explains.
One of Entier's signatures is the Whole Chicken, using a whole locally-bred Anxin chicken. The breast is roasted with black truffle within a salt crust dough while the legs of the chicken are done confit-style — ensuring that all parts of the bird are served at their optimum tenderness. These are served with chicken fat mashed potatoes, gravy, mushroom sauce and herb salad. The Anxin chicken is respectfully cultivated in a stress-free and natural environment under natural light, without antibiotics and growth promoters. Horiuchi likens the Anxin chicken to its French counterpart in taste, texture and aroma.
Another highlight is the cold mud crab appetiser, marinated with curry mayonnaise and dark crab meat, crunchy tobiko, chives and Tonburi "mountain caviar". Traditionally enjoyed in France with fresh mayonnaise or aioli, Entier elevates this dish by marrying the sweetness of the Indonesian mud crab's silky flesh with a contrasting crunchy texture of the tobiko and Tonburi"mountain caviar". The amalgamation of flavours from the sea and mountain makes this dish an excellent way to start your meal.
The Crab, Caviar & Waffle served in a caviar metal tin features sweet and decadent Indonesian mud crab meat which is hand-pulled and seasoned, layered with lobster jelly, and topped with a generous layer of caviar. This is enjoyed together with fresh waffle and pepper sour cream.
If you've ever wondered if there are local options for caviar, then try the Tropical Caviar from Tanjung Malim — harvested fresh from locally-bred sturgeons. Unlike imported counterparts, locally produced caviar enables one to consume it fresh, unpasteurised and preservative-free, allowing all the original flavours and textures of the luxurious fish roe to come to the fore.
Indulge in the French Waffle made fresh in-house with every order. France and Belgium are the only countries in the world that use yeast in its making, which makes the French waffle extra crisp on the outside, and fluffy on the inside. This versatile pastry is served with both savoury and sweet dishes.

Entier French Dining
Level 41 at Alila Bangsar,
No. 58, Jalan Ang Seng,
Brickfields, 50470 Kuala Lumpur
T: +603 2268 3819
E: [email protected]
entierfrenchdining.com
This report is part of the "As Fresh As It Gets" segment in Live! 2020.
This story first appeared in Live! 2020 magazine. Download your copy of the magazine here.