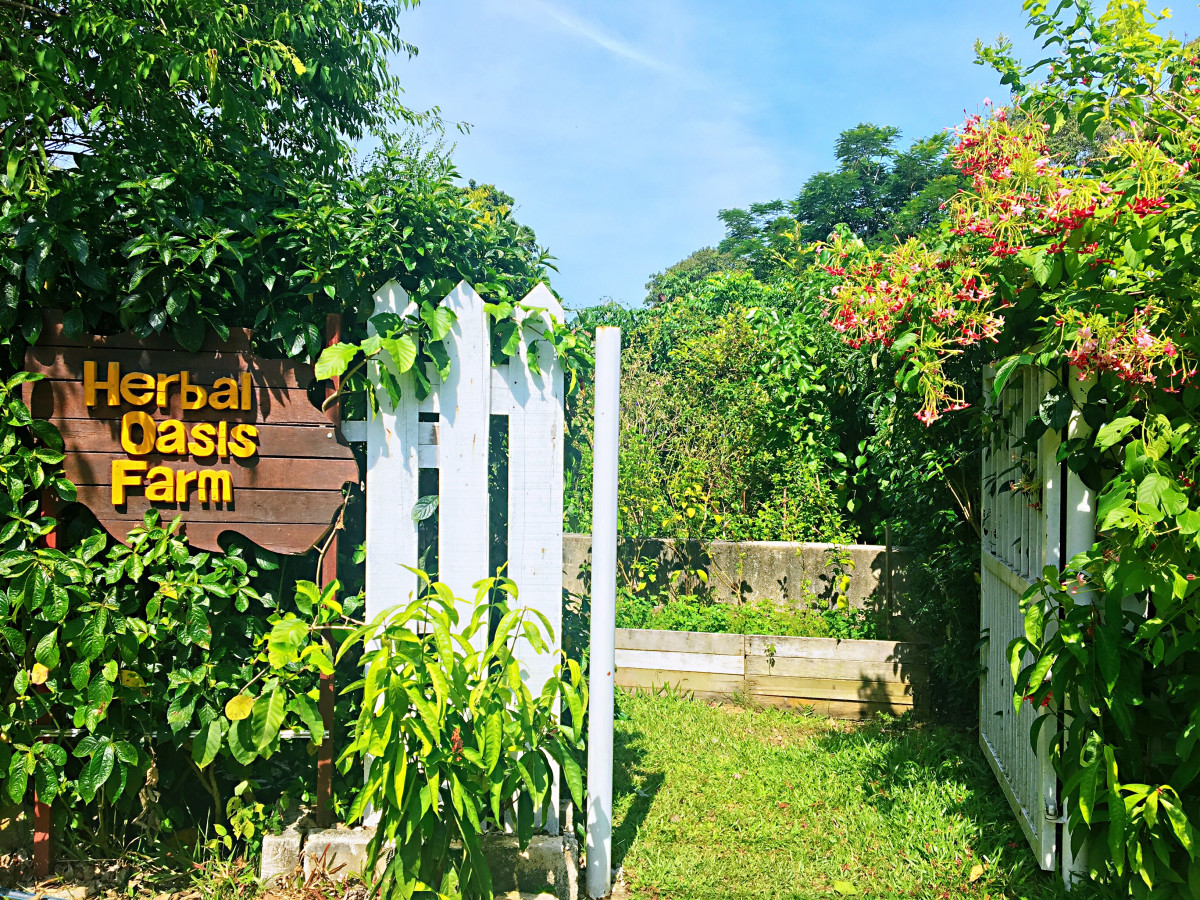 In the beach town of Port Dickson in Negeri Sembilan, and within the Port Dickson Ostrich Farm, lies Herbal Oasis Farm.
Set up in 2015, the small herb and vegetable farm of only half an acre has garnered considerable interest in the coastal town, particularly from those looking to savour its healthy yet flavourful herbal cuisine made from the herbs and vegetables grown on the farm, complemented by fresh sea fish from the local market.
The place is founded by herbalist Stella Kiang, who grew up in a family of Chinese traditional chiropractic treatment practitioners in Port Dickson. As a result, she is now a keen student of herbal medicine.
"There are many native herbs in Malaysia that have great medicinal value, with some that are yet to be discovered. Instead of consuming western supplements, we could actually enhance our health using these natural herbs," says Kiang, who has a bachelor's degree in Science, majoring in Biology and Chemistry.

The initial idea of Herbal Oasis Farm was to introduce the health benefits of local herbs to both Malaysians and tourists visiting Port Dickson by promoting the use of such herbs in food and drinks.
A visit to the herbal farm may take at least two hours as Kiang herself walks visitors through the farm and explains about the health benefits of the herbs planted there. Over 60 types of herbs and vegetables are currently grown at the farm.
"The concept of farm-to-table came about following rising requests from visitors who were famished when the tour ended around noon. Some would ask whether we could prepare some food just so they could chill and enjoy a meal at the farm before they were to leave," she adds.
And since the concept was in tune with her objective of promoting herbal dining, she worked out the menu pretty quickly based on what's available from her farm.
"I use the herbs to make dipping sauce or dressing for the salads. However, there's a limited supply [of vegetables] in my farm, hence, I have to source from other local farms or the morning wet market," she explains.
Meals are only served during weekends with reservations to be made one week earlier but requests are increasing and at one time, she hosted up to 80 guests who came in two coaches.
Lunch at Herbal Oasis Farm costs rm48 per adult, rm38 per child aged 8 to 12 and rm20 for each child under the age of seven.
Diners can enjoy a three-course meal of a colourful starter salad of edible flowers and fruit with a homemade herb sauce, a main course of fish or vegetarian choices and finish off with a sweet soup as dessert, all washed down with a herbal drink.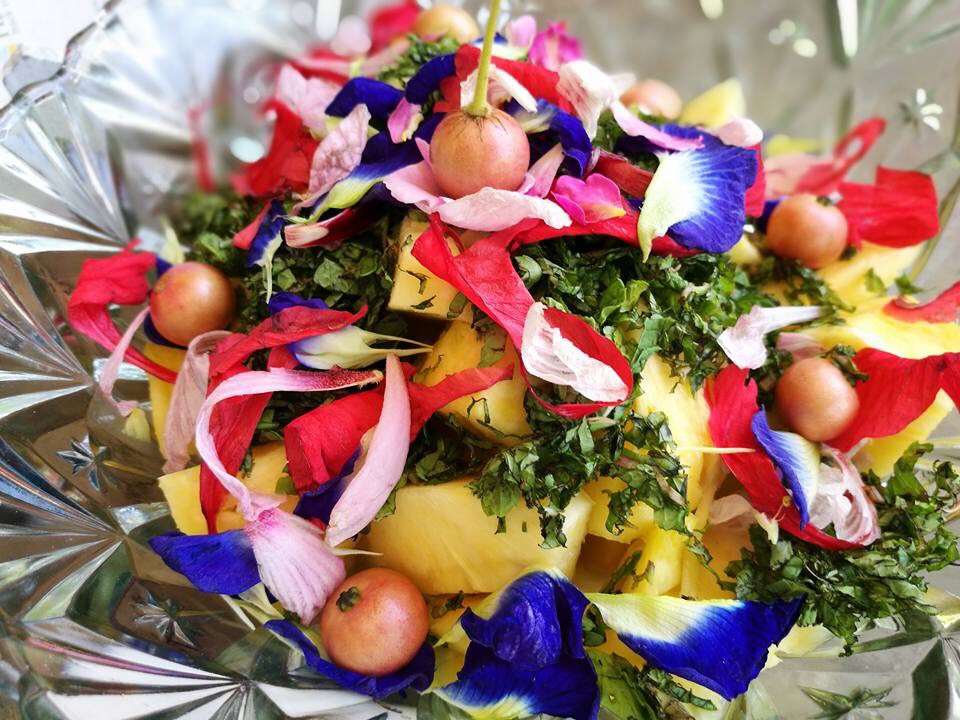 Kiang also offers ala-carte snacks, homemade cakes and coconut-based rejuvenating soups by special request, subject to reservations of at least one week in advance.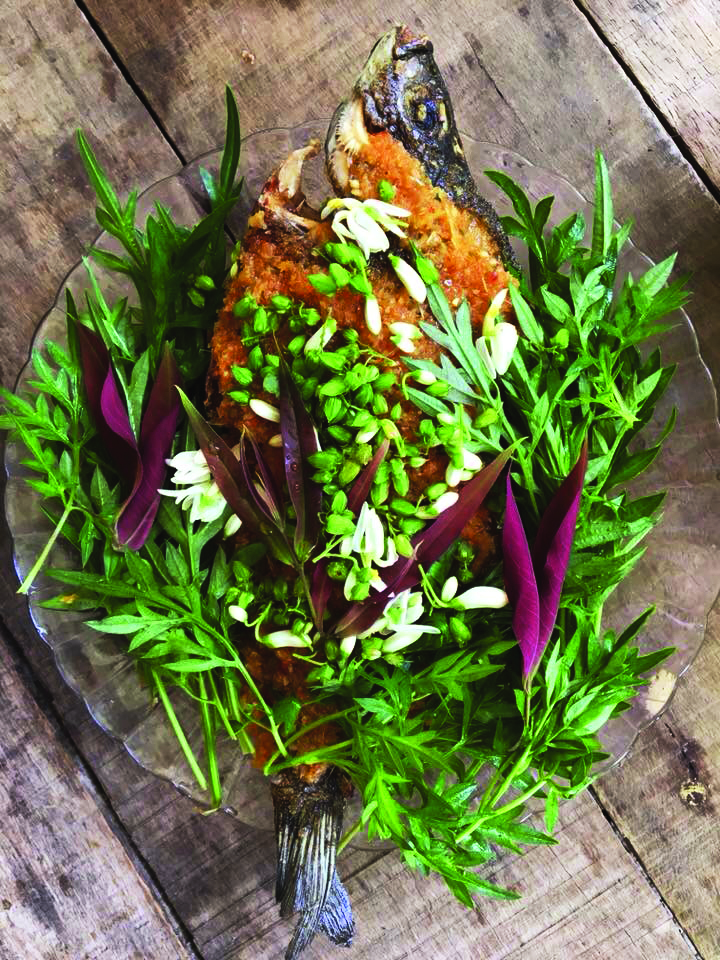 "All the dishes are cooked on the day itself, hence early reservations are needed to ensure we have time to prepare the fresh ingredients," she explains.
Currently, the farm-to-table lunch is available at its flagship show garden in Port Dickson as well as at Morus Berries Valley Farm in Bukit Tinggi, Pahang — a joint-venture between Herbal Oasis Farm and a local farm owner. Kiang has also recently set-up a showroom in Bangsar, Kuala Lumpur called Herbeco where lunch could also be prepared with prior booking.
"Our objective is to get people to use herbs in their daily life and encourage them to eat real food. We hope every visitor would enjoy healthy meals with their family without hurting their wallet," says Kiang.

Herbal Oasis Farm
Lot 1419, 4, Jalan Perdana 1,
Port Dickson, Negeri Sembilan
T: +6012 208 2960
FB: @herbaloasisfarm
This report is part of the "As Fresh As It Gets" segment in Live! 2020.
This story first appeared in Live! 2020 magazine. Download your copy of the magazine here.