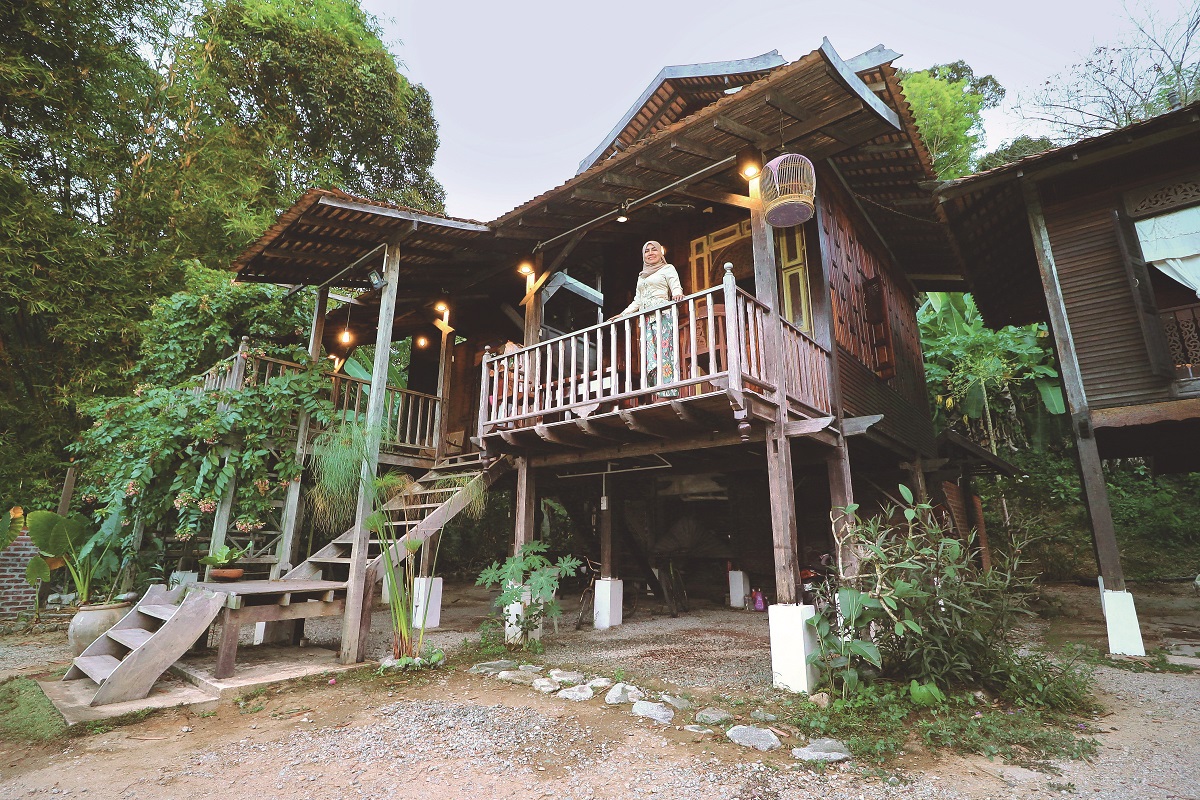 Mohamad Salleh bought a total of 12 kampung houses located in the centre of town near Kota Bharu after the floods that hit Kelantan in 2014. The houses were more than a century old, worn by age and battered by the floods. They needed tender loving care and Mohamad decided that he should give them a new lease of life.
Having a love for nature, and being proud of his Malay heritage, the 43-year-old civil engineer believes that a kampung house is a treasure and a symbol of the nation's culture, history and identity.
In 2015, reconstruction of five of the kampung houses began and the project was fully completed in two years. They now make up Mohamad's home and homestay called Rumah Singgora, derived from a type of traditional roof tile made of clay, which is featured prominently on the houses.
"We tried to keep the original structure of the houses as much as we could," says Mohamad.
"Chengal wood from the houses that could no longer be salvaged were recycled as tanggam (wedge-shaped joint interlocking two pieces of wood)," he adds.
At the heart of these homes are the intricate wood carvings and motifs that beautifully illustrate the skill and artistic flair of their creators.
Mohamad moved into two of the chalets after they were completed and in 2018 opened the three other chalets (Rumah Melor, Rumah Kemboja and Rumah Melati) as homestays or venues for photo shoots.
The rooms are quiet, clean and spacious. "Guests can enjoy the simplicity of life in a kampung house with no gadgets and modern technology. However, there are facilities to ensure that guests have a comfortable stay as there is a fan, bathroom and hot shower in each chalet.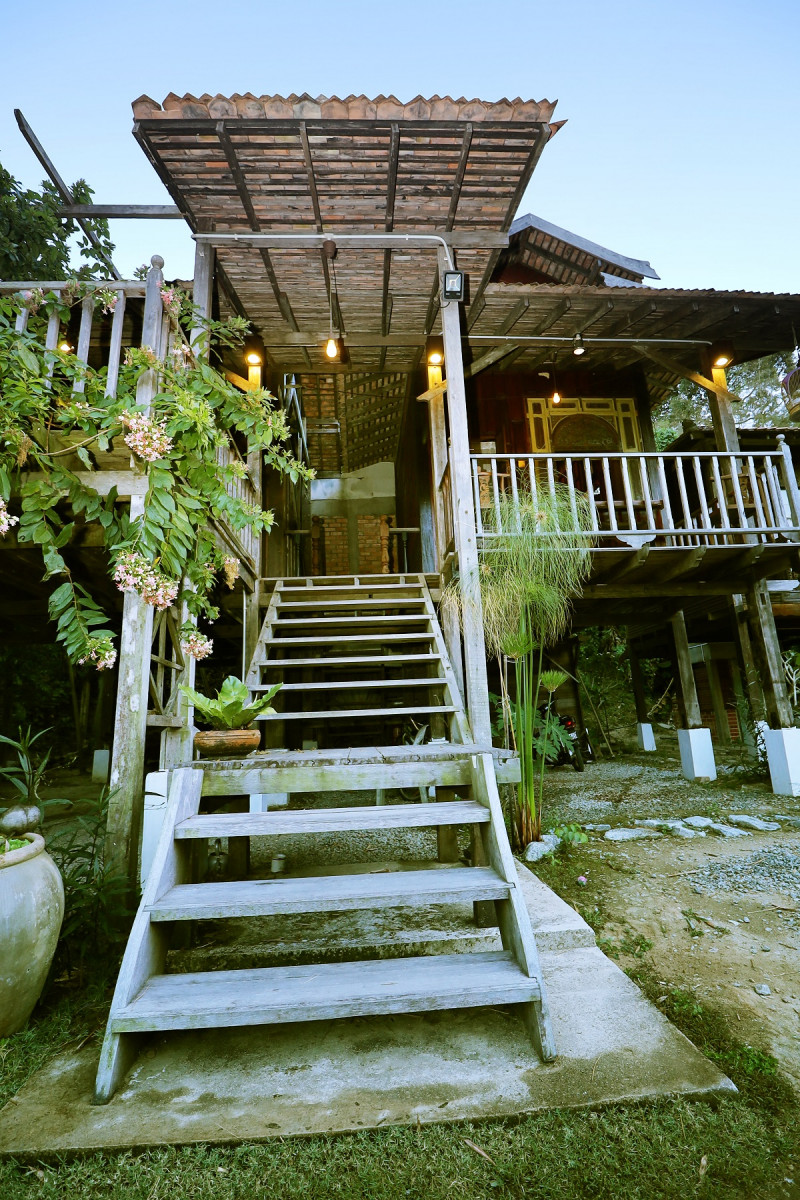 "But guests also like to use the water from the well where they can draw up the water using a timba (bucket)," he says, adding that water from the well is usually colder and more refreshing. Alternatively, guests can opt for a mandi bunga (floral bath) using flowers and kaffir limes by the well.
Furthermore, there is a spot at the homestay where mineral water can be sourced from the ground.
For meals, guests will be served special Kelantanese fare such as nasi berlauk or nasi kerabu. A must-have here is the boiled bananas or bodo fried bananas.
Mohamad, who loves natural organic food, says the menu also includes gulai siput sedut (a shellfish curry), belut paprika (an eel dish), ikan pekasam (fish), kampung chicken and kerabu pucuk paku (fern salad).
For outdoor recreation, there is a host of activities that no smart gadgets could replace such as river rafting, horse riding or just taking a dip in the nearby river. Guests can try their hands at rubber tapping as well.
And for the introverts who prefer the indoors, there is batik painting and wau doodling, among other activities.
Rumah Singgora
Lot 860, Kampung Air Deras,
Jalan Tengku Mohd Maasom,
15100 Pasir Hor, Kota Bharu,
Kelantan
T: +6019 900 9535
E: [email protected]
FB: @Singgora
This report is part of the "Balik Kampung" segment in Live! 2020.
This story first appeared in Live! 2020 magazine. Download your copy of the magazine here.