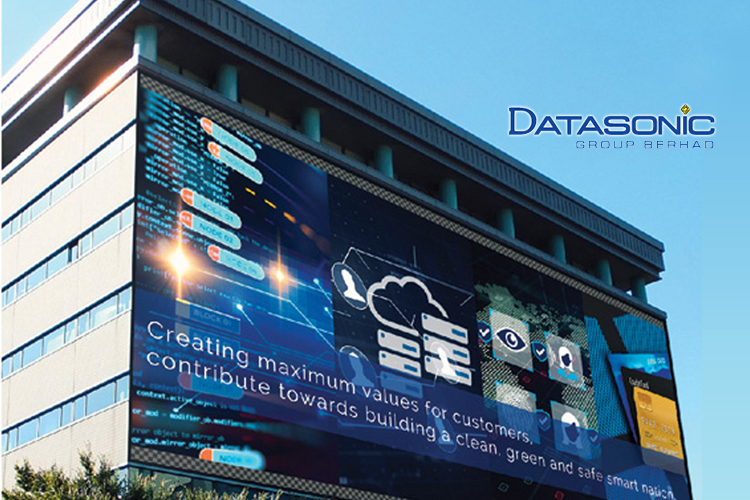 KUALA LUMPUR (Feb 13): Datasonic Group Bhd's subsidiary, Datasonic Technologies Sdn Bhd (DTSB), managed to secure an RM318.75 million passport chip contract in 2015 from the Ministry of Home Affairs (MoHA) via direct negotiation despite having an unsatisfactory track record, the High Court was told yesterday.
This was revealed by Dr Uzailee Abdul Latiff, a former Finance Ministry deputy secretary-general who was in charge of procurement at the time, who was testifying in the graft trial of former Home Affairs Minister Datuk Seri Dr Ahmad Zahid Hamidi.
The prosecution witness said DTSB had sought a direct negotiation of the contract that involved the supply of 12.5 million polycarbonate biodata pages with passport chips via a letter dated May 26, 2014 that was addressed to then Finance Minister Datuk Seri Najib Abdul Razak, who was also the Prime Minister at the time.
Najib, said Uzailee who was reading out his witness statement, had received the letter and made a note on it though Uzailee did not say what the note was about. Subsequently, Uzailee said he wrote to MoHA to seek its input on DTSB, as per MoH protocol.
But in MoHA's reply, which was received in August 2014, the Ministry said DTSB's previous performance had been unsatisfactory as there had been frequent delays in the supply of the polycarbonate pages, which had affected the performance of the Immigration Department, Uzailee said.
The Ministry also said it had no intention of nominating DTSB for future procurements.
Instead, it said it would maintain its existing contract with Percetakan Keselamatan Nasional Sdn Bhd for the printing of the passports and keep IRIS Corp Bhd for the supply of chips due to their "exemplary performance".
However, MoF and MoHA officials had a discussion with DTSB three months later in November, during which DTSB said it could save the Government RM103.49 million if it was awarded the project, Uzailee said. On hearing that, the MoF wanted "to evaluate DTSB's systems and whether its passport chips adhered to international standards," he said.
But DTSB subsequently negotiated the contract directly with MoHA and was eventually awarded the job. The deal was for five years.
The award was against protocol, Uzailee said, as MoHA should have obtained the approval of the MoF first. And direct negotiations are only allowed in contracts that involved national security.
However, when questioned by Zahid's lawyer Datuk Ahmad Zaidi Zainal about the Government's policy on direct negotiations, Uzailee said: "Yes, the passport is one of the documents that have national security implications."
Earlier on Tuesday, Datasonic chairman Tan Sri Mohamed Hashim Mohd Ali admitted that he had signed letters in 2014 that were addressed to Najib and Zahid, in which the company had expresed its intent to be the supplier of the polycarbonate pages with passport chips.
Hashim also told the court that there was a shortage of passport chips in mid-2016, which had resulted in Datasonic having to delay its shipment to the Immigration Department. Subsequently, MoHA issued a warning letter to the company.
"I replied [to the letter] and pledged that we were committed to supply [the] chips," he said.
Hashim also said Datasonic had issued a statement denying it had paid Zahid kickbacks after he read a report by The Edge linking DTSB to Zahid's graft charges in 2018. "We did not pay him, none of the company directors did," he told the court yesterday.
Ahmad Zahid, who is also the Member of Parliament for Bagan Datuk, is facing 47 charges — 12 for criminal breach of trust, eight for bribery and 27 for money laundering — involving millions of ringgit belonging to Yayasan Akalbudi.
Datasonic and DTSB were both implicated in some of the charges against Ahmad Zahid, which accused the former Deputy Prime Minister of having received two cheques totalling RM6 million from a Datasonic director for the contract.
Click here to see commercial properties for sale in Kuala Lumpur.