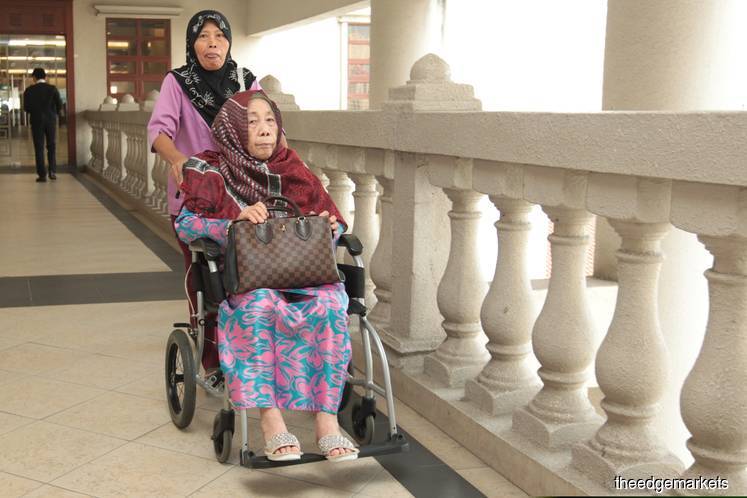 KUALA LUMPUR (Feb 19): Aminah Abdullah (pictured on wheelchair), the mother of the late Tan Sri Jamaluddin Jarjis, denied in court here today that she was shown a faraid certificate involving her son's assets during a family meeting, after her son's death.
Under the Islamic principle of faraid, Aminah, as Jamaluddin's mother, is entitled to one-sixth of her son's assets. Aminah (plaintiff) said this during cross examination by lawyers representing Jamaluddin's children Nur Anis Jamaluddin and Ikhwan Hafiz Jamaluddin (defendants).
The lawyers asked Aminah whether she was aware that the defendants, being trustees of the late minister's estate, had planned to allocate the assets based on the faraid principle.
Aminah did not directly answer the question but instead said she did not agree to anything and did not sign anything relating to the allocation of Jamaluddin's estate.
"Were you aware that before [Ikhwan] Hafiz can obtain the faraid certificate, he has to get the agreement of all entitled persons?" lawyer Zuri Zabuddin Budiman asked Aminah.
"I don't know. He never told me," Aminah said.
Zuri: Do you agree that Ikhwan Hafiz had met with you to explain this matter to you?
Aminah: No