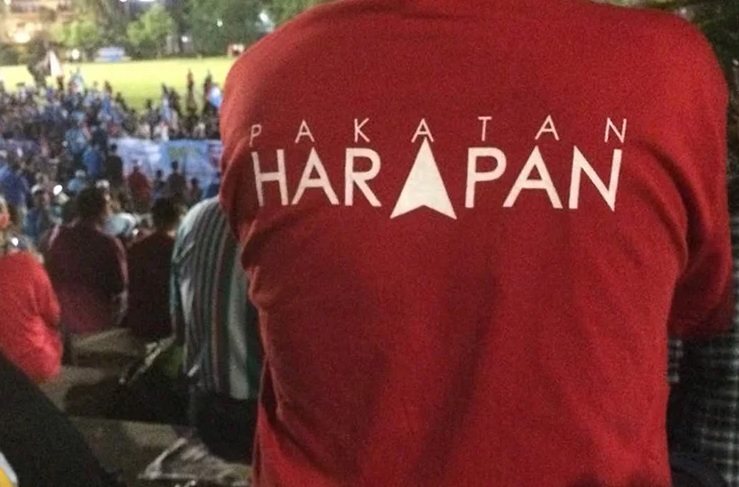 KUALA LUMPUR (Feb 24): A range of civil society groups have criticised the attempt by lawmakers to form a new government by forging new political alliances as undemocratic and a betrayal of voters who voted for change.
Referring to the break-up of the Pakatan Harapan (PH) coalition caused by the exit of Parti Pribumi Bersatu Malaysia (PPBM) and the defection of 11 Parti Keadilan Rakyat (PKR) Members of Parliament as extremely distressing, the 37 organisations said the people voted for PH and its coalition parties based on the policies and promises in the coalition's manifesto.
"Such reconfiguration of the component parties mid-term through the shifting of alliances and defections has nullified the election manifesto of PH, the Buku Harapan," the groups, led by Bersih 2.0, the coalition for clean and fair elections, said in a statement.
"As voters, we are utterly disgusted by such political machinations by both the government and opposition MPs who defy democratic norms of responsible party politics," the statement said.
It noted that parties should compete with each other to offer the people meaningful choices, not to sabotage each other after elections and form a government that the people did not vote for at the general election.
The groups demanded that all PH MPs who won on the PH ticket, but have changed alliance, to resign immediately as they no longer have the mandate of the rakyat.
If this was not done, the groups called for a dissolution of parliament and fresh elections to be held to seek a fresh mandate from the voters, urging the King to give his consent for the dissolution.
"We call on all citizens to voice out their anger and disappointment and make the two demands together with the civil society at this betrayal and abandonment of the mandate given to the PH government," the statement said.
Calling on the people to express their sentiments through social media, writing to their MPs and peaceful assemblies, the groups said that the formation of any backdoor government must not be tolerated and could not go down without protest.
If the two demands were not met, Bersih 2.0 said, it would call for a public rally to press for democratic reform of national politics.