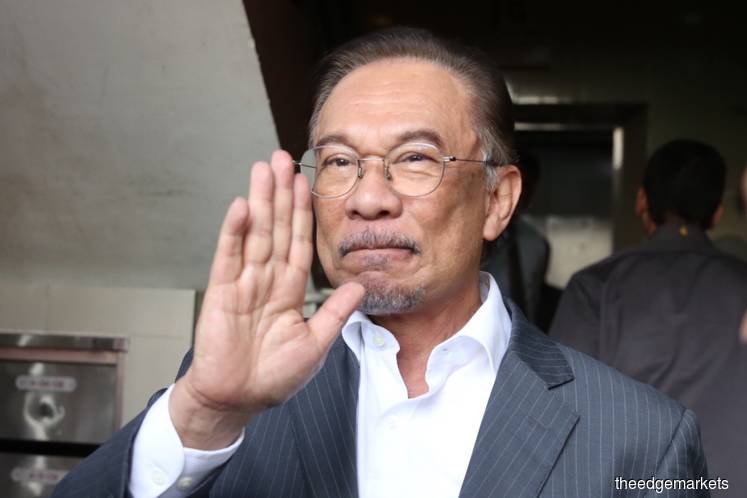 KUALA LUMPUR (Feb 28): Pakatan Harapan presidential council, convinced that Datuk Seri Anwar Ibrahim has the biggest support among the members of parliament, says it welcomes the announcement by the Palace that the King will continue to find a solution on the appointment of the next prime minister.
"The presidential council believes that Pakatan Harapan's candidate, Datuk Seri Anwar Ibrahim, has the largest number of nominations from among the MPs based on the process that had been determined by Seri Paduka Baginda Yang di-Pertuan Agong the other day.
"The presidential council believes Datuk Seri Anwar Ibrahim ought to be given the chance to stand before Seri Paduka Baginda Yang di-Pertuan Agong to prove that he has the majority of the MPs' confidence," it said in a statement today.
The council further said it places its trust in the due process, discretion and wisdom of the Yang di-Pertuan Agong to find the solution in the process of appointing the prime minister.
The statement was issued in response to an announcement by the Palace earlier today that the Yang di-Pertuan Agong will now communicate with leaders of political parties that have sitting MPs in the Dewan Rakyat for them to nominate their prime minister candidate for his consideration.
This is because the King is not convinced that any previously-named candidates has the trust of the majority of lawmakers to form a new government.
The Palace's announcement came after an emergency meeting between the King and the Conference of Rulers earlier today to discuss the latest political scenario.
Meanwhile, Parti Pribumi Bersatu Malaysia, in a separate statement, said 36 MPs are in support of Bersatu president Tan Sri Muhyiddin Yassin as prime minister candidate.
The third political bloc, led by Barisan Nasional and PAS, has not named its latest candidate of choice for prime minister after retracting its earlier support for Tun Dr Mahathir Mohamad.