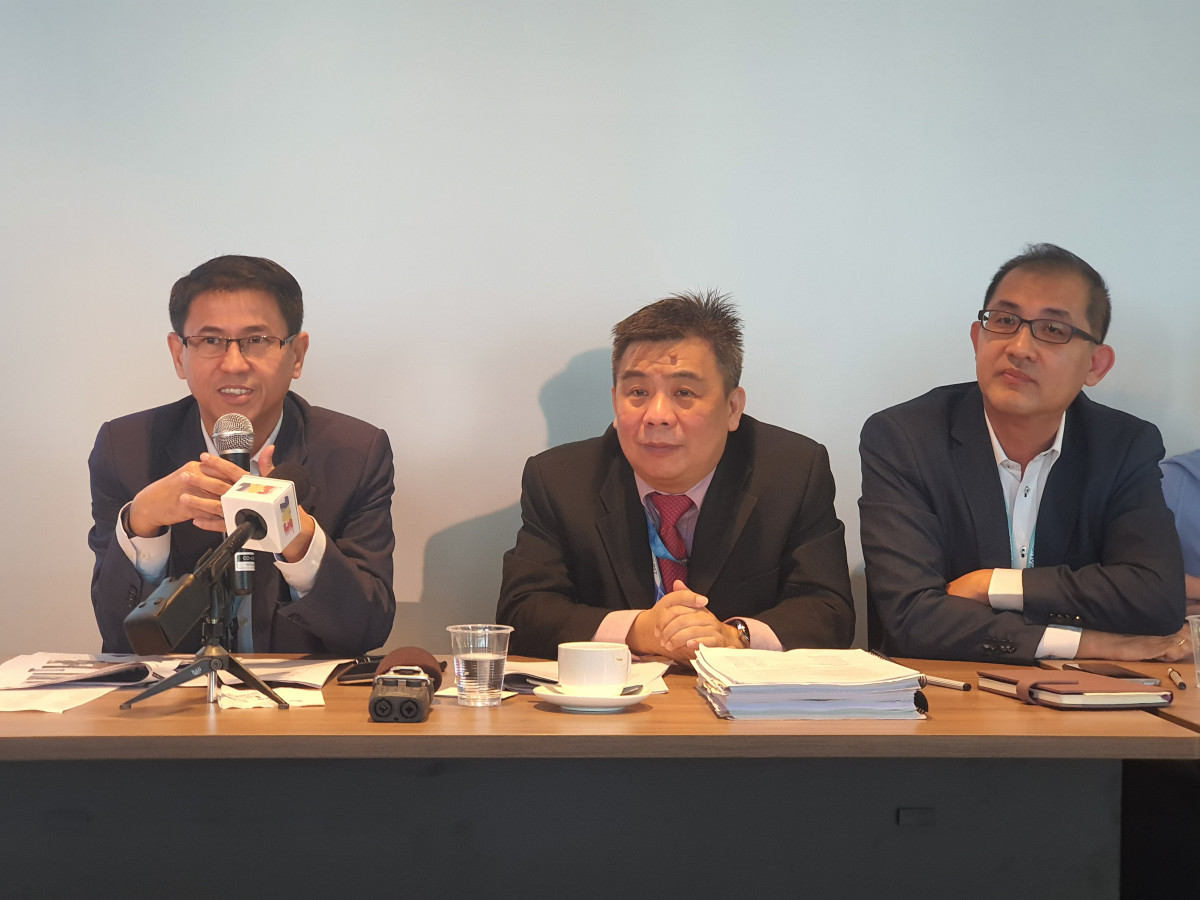 KUALA LUMPUR (March 3): Paramount Corporation Bhd is planning to launch some RM1.2 billion worth of property projects in 2020 while maintaining its sales target at RM1 billion.
Speaking at a media briefing today, Paramount Corporation CEO Jeffrey Chew said that this year's sales is expected to be driven by demand from the formation of new households and owners who are looking to upgrade their home.
He added that from 2011 to 2020, the growth rate of households is estimated at 2.9% per annum, which creates fresh demand for housing every year.
"The number of households in the country is still growing and we see people are starting to buy [property] now after holding back their purchase in the last three years," he said.
Paramount's new launches this year mainly comprises residential products, including landed homes in Bukit Banyan in Sungai Petani, Sejati Lakeside in Cyberjaya and Greenwoods in Salak Tinggi with gross development value (GDV) of RM121 million, RM178 million and RM139 million, respectively.
There will be launches of highrise homes, of which includes serviced apartments in Utropolis Batu Kawan in Penang and Berkeley Uptown in Klang with GDV of RM269 million and RM247 million.
Chew noted that pricing of the new launches this year will fall in the range of RM450 to RM500 psf, or RM300,000 to RM600,000 per unit.
These segments are expected to enjoy higher demand as compared to those priced at RM700,000 or RM800,000 and above per unit in the current market, he added.
In the financial year ended December 31, 2019 (FY2019), the developer achieved 73% take-up rate for the RM858 million worth of projects launched during the year, which includes units in Berkeley Uptown in Klang, Kemuning Idaman in Selangor and Sejati Lakeside in Cyberjaya.
Property sales in FY2019, on the other hand stood at RM692 million, falling short of its RM1 billion target for the year mainly due to the lacklustre demand for commercial property and the postponement of launch of a couple projects, said Chew.
Paramount has 157 units of unsold properties worth approximately RM105 million as at end-2019, of which 136 units or RM91 million is commercial units such as shopoffices.
The value of the unsold stocks has increased by about RM80 million from some RM20 million in 2018, he added.
"The market for commercial property has been very tough due to the emergence of e-commerce and other factors which are changing the business landscape," he explained.
This has affected the sale of commercial property by the company, particularly gwo blocks of office towers in Atwater development which earmarked for en-bloc sale but remained unsold to date.
Nevertheless, Paramount is looking at a good growth path over the next five years and hope to achieve RM1.4 to RM1.5 billion of sales by 2024 with a 10% growth every year.
"We will still keep on building as we're in a good position where we have healthy cash flow to use for operation and land acquisition," he said, adding that the total unbilled sales stood at RM913 million in 2019, which is equivalent to 1.3 times of last year's revenue.