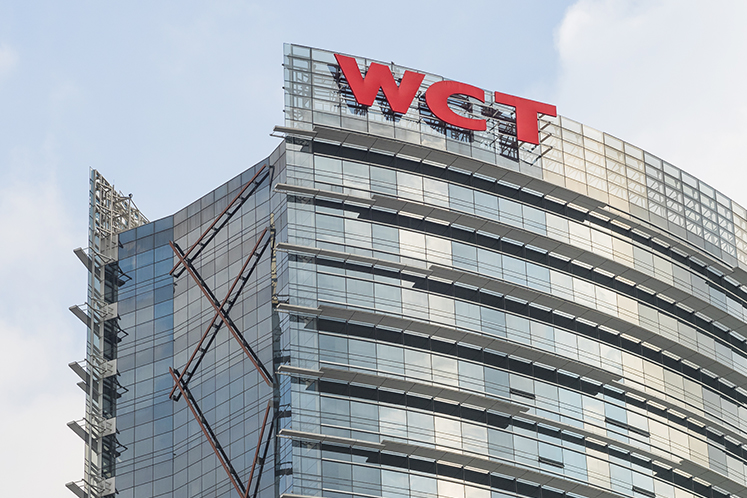 KUALA LUMPUR (March 13): Construction and property company WCT Holdings Bhd has received an unfavourable final award ruling in an arbitration case brought by Trans Gulf International Electro-Mechanical WLL, Powermech Engineering WLL and Trans Gulf International Electro-Mechanical WLL-Powermech Engineering WLL Joint Venture.
In July 2017, the three companies had filed a request for arbitration with the Court of Arbitration of the International Chamber of Commerce (ICC) seeking 181.57 million riyals (RM214.12 million) in outstanding payment from WCT. The claimants were WCT's subcontractors for the mechanical, electrical and plumbing related works for the Ministry of Interior headquarters project in Doha, Qatar, where WCT was the main contractor.
In a bourse filing today, WCT said its wholly-owned subsidiary WCT Bhd had yesterday (March 12) received from its solicitors in Doha the Arbitral Tribunal's final award dismissing the company's counterclaim.
Following this, WCT has been ordered to pay the three claimants 132.54 million riyals (RM152.65 million). Of this total, 39.44 million riyals is for the release of retention sums, 24.73 million riyals for return of performance bond monies, 61.87 million riyals being sums claimed and due pursuant to the subcontract and 6.5 million riyals in late payment interest.
In addition, the Arbitral Tribunal has ordered WCT to pay the claimants 24.02 million riyals for their legal, expert and other costs of and incidental to the arbitration proceedings and US$468,830 in arbitration costs as fixed by the ICC.
"The board is currently seeking further legal advice on the final award and will consider and weigh all further options available to the group including challenging the same," said WCT.
As a result of the final award, an additional provision of RM116 million will be made by the group for the financial year ended Dec 31, 2019 (FY19).
The impact of the additional provision to WCT's unaudited financial results for 4QFY19 will see it posting a net loss of RM103.97 million as opposed to a net profit of RM12.49 million announced on Feb 26.
For the full year FY19, it will see WCT posting a net loss of RM27.62 million compared with a net profit of RM88.83 million announced earlier.
Its equity attributable to equity holders of the company will also be reduced to RM3.14 billion from RM3.26 billion announced on Feb 26. This brings its net asset per share after the additional provision to RM2.21.
At 3.37pm, WCT shares were down 7.5 sen or 14.85% at 43 sen, with 13.23 million shares done, bringing a market capitalisation of RM609.8 million.
Click here to see industrial properties for sale in Kuala Lumpur.