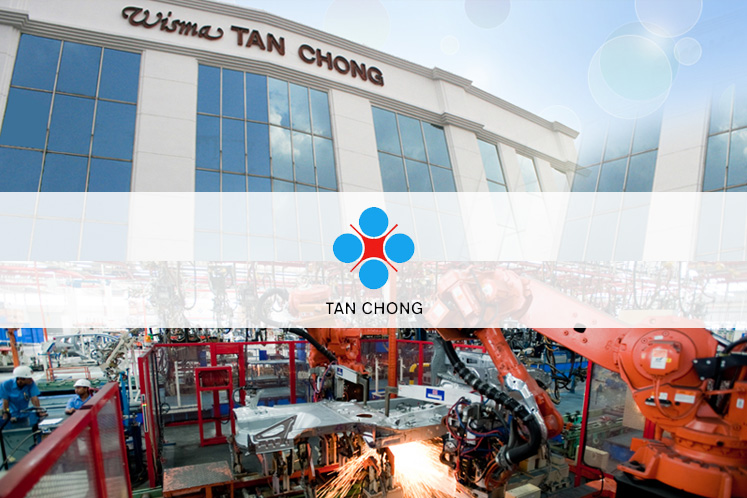 KUALA LUMPUR (March 14): Tan Chong Motor Holdings Bhd has teamed up with An Tam Construction and Trading Co Ltd (Antaco Vietnam) to jointly carry out construction project activities in Indochina.
"With Tan Chong Motor Group's expansion into Indochina and Myanmar, particularly Vietnam, there are series of projects, that is, extension of assembly plant, body shop, trim and chassis and new warehouses that need to be constructed by the group to cater for the business expansion," it said. Antaco Vietnam is currently the contractor for some of the projects.
In a bourse filing yesterday, Tan Chong Motor said its indirect wholly-owned subsidiary Tan Chong Construction (Labuan) Pte Ltd (TCC (Labuan)) has entered into a joint venture (JV) agreement with Antaco Vietnam to form a JV company in Vietnam called Tan Chong Antaco Construction Co Ltd.
With an initial charter capital of VND22 trillion, TCC (Labuan) will hold a 60% stake in Tan Chong Antaco Construction and Antaco Vietnam the remaining 40%.
Tan Chong Motor said its investment in the JV company will be financed through internal funds.
"The JV company is to undertake the projects and the servicing of external clients in the construction industry in the future. The management believes that a collaboration and sharing of resources between Tan Chong Motor Group and Antaco Vietnam will benefit both parties and is expected to elevate Tan Chong Motor Group's business to the next level in future," it added.
Antaco Vietnam is principally engaged in civil and industrial construction, infrastructure works, fabrication and erection of steel structure, design and consulting and trade and investment.
"The JV will not have any effect on the earnings per share, net assets per share, gearing, share capital and substantial shareholders' shareholding of Tan Chong Motor for the financial year ending Dec 31, 2020," said Tan Chong Motor.
Tan Chong Motor shares closed up 2 sen or 1.85% at RM1.10 yesterday, with 399,000 shares done, bringing a market capitalisation of RM739.2 million.
Click here to see residential properties for sale in Kuala Lumpur.