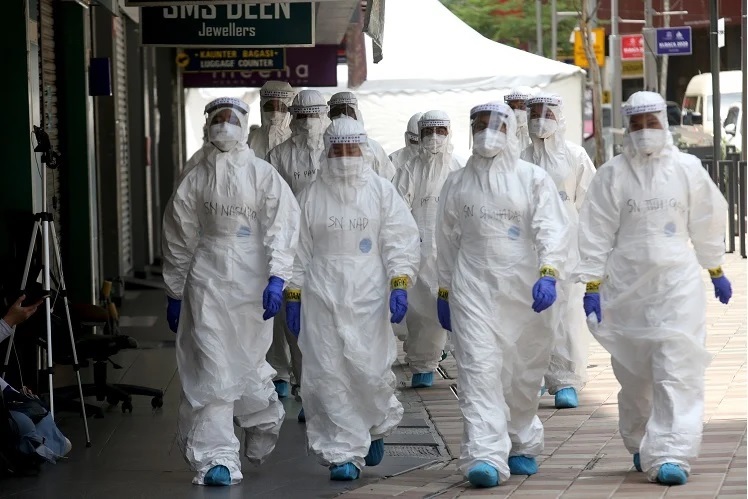 KUALA LUMPUR (April 14): The Edge Covid-19 Equipment Fund will be delivering another batch of personal protective equipment (PPEs) to public hospitals in the country over the next two weeks.
The Edge Media Publisher/CEO Datuk Ho Kay Tat said this in response to the appeal for help yesterday by the Director-General of Health Datuk Dr Noor Hisham Abdullah, who said hospitals have enough PPEs to last only another two weeks while waiting for new stock that the ministry has ordered to arrive.
The heavy usage is because PPEs — hair and shoe covers, face masks, gloves, gowns and protective suits — are used only once. Assuming 15,000 health care workers are on frontline duty in government hospitals and clinics, that means 15,000 sets of PPEs are used and disposed of each day
Ho says the next batch of PPEs to be sent out consists of 500,000 face masks, 20,000 protection suits, 20,000 face shields, 2,000 goggles and 500,000 medical gloves.
The fund had from March 30 to April 10 sent out a large number of PPEs — 460,000 face masks, 15,000 protection suits and 1,000 face shields — to over 30 hospitals and more than 60 district clinics in the country. The white head-to-feet protection suits are the most expensive, ranging from RM80 to RM100 per piece currently, up from below RM60 before the Covid-19 outbreak.
PPEs are mostly sourced from China and there are fears Beijing may curtail exports to ensure there is enough supply for local needs although the pandemic situation there has eased.
The Edge Covid-19 Equipment Fund has to date raised RM14 million from companies and individuals.
Ho says the fund has also ordered breathing aids like ventilators and oxygen concentrators for hospitals. Yesterday, Dr Noor Hisham said hospitals are not short of ventilators because the number of patients in the ICUs is not large at the moment.
"It looks like PPEs are the priority at the moment and we will focus on getting more of them," says Ho.
Stay calm. Stay at home. Keep updated on the latest news at www.EdgeProp.my #stayathome #flattenthecurve