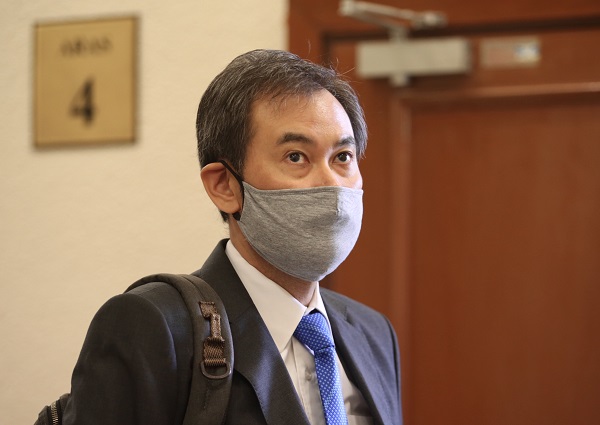 KUALA LUMPUR (May 21): Former 1MDB CEO Datuk Shahrol Azral Ibrahim Halmi told the High Court today that he could not comment on whether former prime minister Datuk Seri Najib Abdul Razak was involved in the dealings between the troubled fund and PetroSaudi International Ltd (PSI).
Shahrol was responding to Najib's counsel Tan Sri Muhammad Shafee Abdullah's suggestion that the events from 1MDB's initial investment into the 1MDB-PSI joint venture up to the sale of the stake in PetroSaudi Oil Services Ltd (PSOSL) was a purposely planned and elaborate scam.
Shafee: I put it to you that this was an elaborate scam devised by (fugitive financier) Jho Low, and unfortunately the management was dragged into it as well. It is improbable that the prime minister was involved, because he himself was conned. He had to trust the management — he cannot micromanage.
Shahrol: I cannot comment on what the prime minister knows or doesn't know.
On trial is Najib, who is facing four charges of abuse of power to obtain bribes totalling RM2.3 billion, and 21 charges of money laundering involving RM4.3 billion.
1MDB's 49% stake in PSOSL was one of the main topics during today's cross-examination, as Shafee questioned Shahrol about the process that led up to the conversion of the Murabaha notes into the equity holding in the oil services subsidiary of PSI.
According to the prosecution witness, the arrangement for the conversion of the 1MDB-PSI JV Murabaha notes into equity in PSOSL was agreed upon following a meeting between 1MDB group strategy executive director Jasmine Loo Ai Swan, Jho Low, and former PSI directors Patrick Mahony and Tarek Obaid.
The lawyer pointed out several odd developments relating to the deal, as the agreement for the 49% stake came with commercial arrangements for 1MDB to be entitled to 100% of PSOSL's economic benefits.
Shafee: It sounds bizarre that a 49% equity stake can get 100% of the economic benefits. What about PSI's 51% stake?
Shahrol: They still owned it.
Shafee: But they don't get any profit. Nothing. Do you agree that this sounds too good to be true?
Shahrol: Yes. It is not usual.
However, Shahrol said it was not out of character for PSI to offer such a deal, as PSI had previously offered 1MDB indemnity from any adverse foreign exchange effects of the conversion of the Murabaha notes.
Shafee: But it doesn't look much like a joint venture company, does it? It's more like they are doing us a big favour.
Shahrol: Yes.
Another matter highlighted by the lawyer was the usage of two separate directors' circular resolution (DCRs) to effect this conversion, with one DCR outlining the redemption of the Murabaha notes for US$2.22 billion, while another DCR outlined the purchase of the 49% stake in PSOSL for the same amount.
Shafee found it strange that the proposal was split into two DCRs, when it could have been summed up in one document.
Shahrol said Loo was the one who prepared the documents and as she was a lawyer, he did not ask her why the documents were prepared that way.
However, he added that the two documents were circulated together.
Shafee: Wouldn't the separation of the documents create an illusion that there are two separate transactions for two separate entities?
Shahrol: I disagree.
Shafee: But this is a possibility.
Shahrol: It's possible.
The trial, which resumed on Tuesday after a six-month hiatus, has been adjourned again for Aidilfitri and will continue on June 3.
Stay safe. Keep updated on the latest news at www.EdgeProp.my
Click here to see residential properties for sale in Kuala Lumpur.