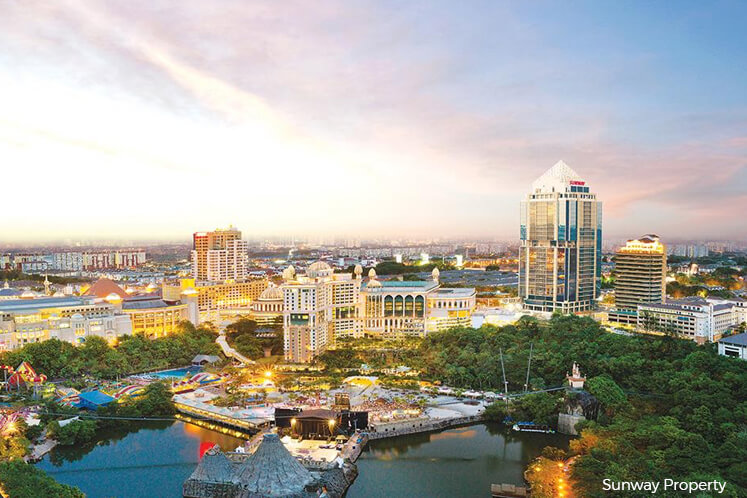 KUALA LUMPUR (May 21): Since the start of the Movement Control Order on March 18, many hotels have had to cut costs and resort to temporary or even permanent closure of their businesses. But some hotel owners are taking advantage of the current low occupancy and plan to invest heavily in upgrading their hotel assets, The Edge reported today.
At a California Lodging Investment Conference, many hoteliers related how the pandemic had affected them as they were hit by low demand, low rates and cancellations, GlobeSt.com reported on March 17.
But there was also a different perspective. Some hotels are making the best of the slowdown by completing necessary renovations while occupancy rates remain low.
Back home, Parkroyal Kuala Lumpur is one example.
In an internal memorandum that went viral two weeks ago, the hotel's general manager Benny Chung said it is bringing forward its renovation plans to mid-June instead of the latter part of the year as planned originally. The hotel will be closed for 15 months to minimise operating loss and the opportunity cost of doing a phased renovation. All employees were offered a voluntary separation scheme.
But to be able to invest hundreds of millions during a time of uncertainty would mean that the hotel is here for the long term and that its financials are strong.
"During this unprecedented time and with no clear and definite time when businesses will start to move towards normality, hotels may embark on upgrading or refurbishing the properties," Malaysian Association of Hotels acting president Halim Merican tells The Edge.
"This can happen if it is to cope with the needs of post-Covid-19 SOPs (standard operating procedures) ... This, of course, will depend on the financial strength of the company," he adds.
Zerin Properties CEO Previndran Singhe concurs. He says it is vital for hotels that are considering major renovation or refurbishment to ensure that they have a strong balance sheet and cash reserves "to ensure smoother business operation moving forward and to allow some level to buffer in an uncertain business environment".
As for those that want to embark on minor upgrades but have a "weaker" balance sheet, he says they may consider taking a loan as the cost of borrowing is cheaper now.
Alternatively, hotels may want to take advantage of the tax deduction of up to RM300,000 for expenditure incurred on renovation and refurbishment of premises used for business purposes, Previndran tells The Edge. The tax deduction was announced by the government on Feb 27 and is applicable for renovation or refurbishment expenditure incurred between March 1 and Dec 31.
"We do anticipate that other bigger companies or branded hotels with strong balance sheets that have not undertaken renovation or refurbishment for quite some years to follow suit. This measure will ensure their readiness for business post-Covid-19," Previndran says.
The five-star 442-room Sunway Resort Hotel & Spa, which forms part of the Sunway Real Estate Investment Trust portfolio, is also considering a makeover. When contacted, CEO Datuk Jeffrey Ng says, "Plans are ongoing. This is an optimal time to renovate the hotel. We are sorting out some of the details."
The hotel's current low occupancy rate provides the best opportunity to renovate with minimal disruption to guests. Ng adds that more details will be given once things are firmed up.
Read the full report in this week's The Edge Malaysia