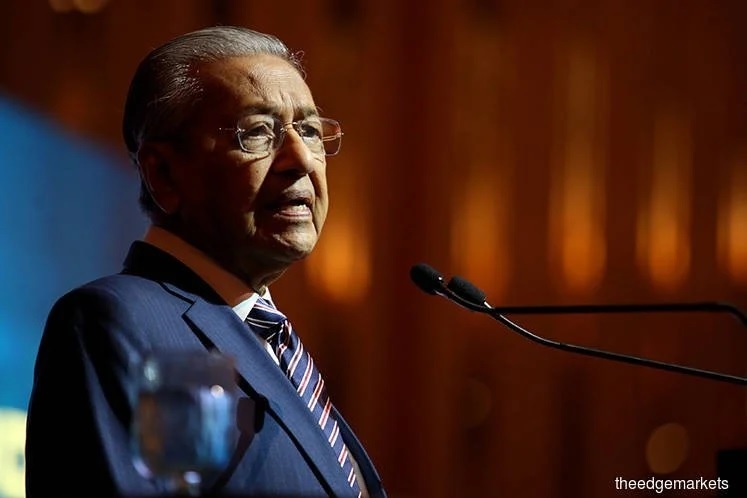 PETALING JAYA (June 23): Tun Dr Mahathir Mohamad (pictured) has said he will quit Pakatan Plus — a loose coalition of political parties PKR, DAP, Amanah, Warisan and Members of Parliament (MPs) led by the former premier — but continue to work with DAP and Amanah as the two parties back him as prime minister.
In a video interview with Sin Chew, he said he would not reach out to PKR or its president Datuk Seri Anwar Ibrahim anymore for further cooperation as his former deputy prime minister "doesn't want to work with him".
PKR had rejected Dr Mahathir as candidate for prime minister in favour of Anwar, causing strain within Pakatan Harapan which also comprises DAP and Amanah.
"I need to find other ways to become PM. There might be some other way!" he said.
"They have been in opposition for so long. Before I joined them, in 2008 and 2013, they tried to win but they lost. They couldn't win.
"I joined them in GE14 (the 14th general election), and with enough Malay support, we won."
Dr Mahathir — who along with four other former Bersatu members is legally challenging the termination of their membership from the party — added that PKR had said it needed Malay votes to win, and he believed that he could deliver this bloc of voters as Malays would not support multiracial parties.
Dr Mahathir also declined a position as senior minister or minister mentor.
In a separate interview with Singapore's Channel News Asia, Anwar had said that he could consider these positions for Dr Mahathir.
Stay safe. Keep updated on the latest news at www.EdgeProp.my