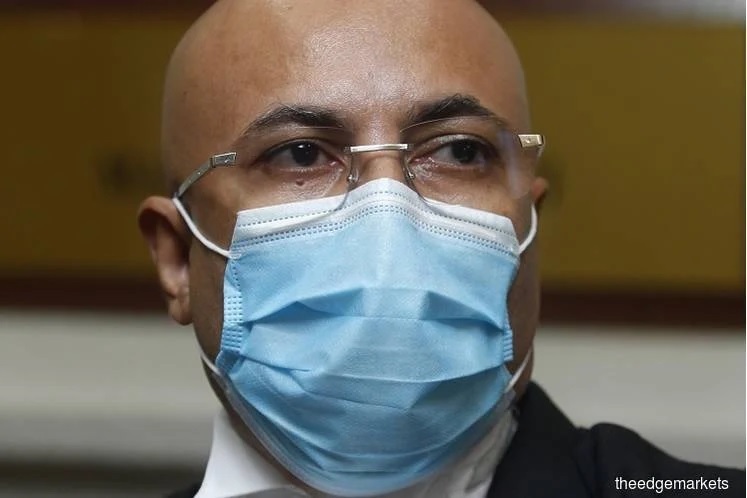 KUALA LUMPUR (July 2): Umno has filed a contempt proceeding against CIMB Bank, as the bank has not released the political party's RM192 million, despite an order from the High Court on June 19 for the immediate release of the monies.
During the case management today, the Malaysian Anti-Corruption Commission (MACC) gave its assurance that CIMB Bank should be able to release Umno's funds without fearing any legal repercussions from the commission.
Lawyer Rabindra Nathan, representing CIMB, said his client would "be happy to release the funds" but was awaiting an order from the MACC for them to release the funds, likening it to being "caught between a rock and a hard place".
"We would like to make it clear that the bank is bound to release the money," said the lawyer.
Meanwhile, deputy public prosecutor (DPP) Roslan Mat Nor said that since the High Court had dismissed the prosecution's stay application against the order to release the funds, there is no question of MACC not allowing the bank to release the funds.
"The order of the court supersedes the MACC's freezing order," said the DPP.
At the same time, the prosecution has also filed another stay application at the Court of Appeal (CoA) against the June 19 decision, which will be heard on July 3.
This led Justice Mohamed Zaini Mazlan to pose a question to lawyer Datuk Hariharan Tara Singh (pictured), representing Umno, in that if the money is released now and the CoA grants the stay, the money would need to be re-frozen.
"Your order already stated for the money to be immediately released," replied the lawyer.
"I am merely postulating the possibilities. Counsels should figure out the most suitable way to deal with this," said the judge.
Subsequently, Justice Mohamed Zaini told the counsels that the stay application at the CoA should be done first to provide greater clarity and set July 6 as the next case management date for the case.
Meanwhile, there is also a pending appeal by the MACC which is set for Aug 25, against the High Court's Feb 7 decision to dismiss the forfeiture action.
The money seized by the MACC is allegedly linked to the 1Malaysia Development Bhd fraudulent fund scandal.
On Feb 7, Justice Mohamed Zaini dismissed the government's application to forfeit over RM194 million seized from the parties.
The judge made the verdict on the grounds that the monies could not be convincingly said to be from former prime minister Datuk Seri Najib Razak and that there was no evidence to prove that the monies came from unlawful activities.
The forfeiture application against Umno involved RM192.97 million, filed in accordance with the Anti-Money Laundering, Anti-Terrorism Financing and Proceeds of Unlawful Activities Act 2001.
Stay safe. Keep updated on the latest news at www.EdgeProp.my