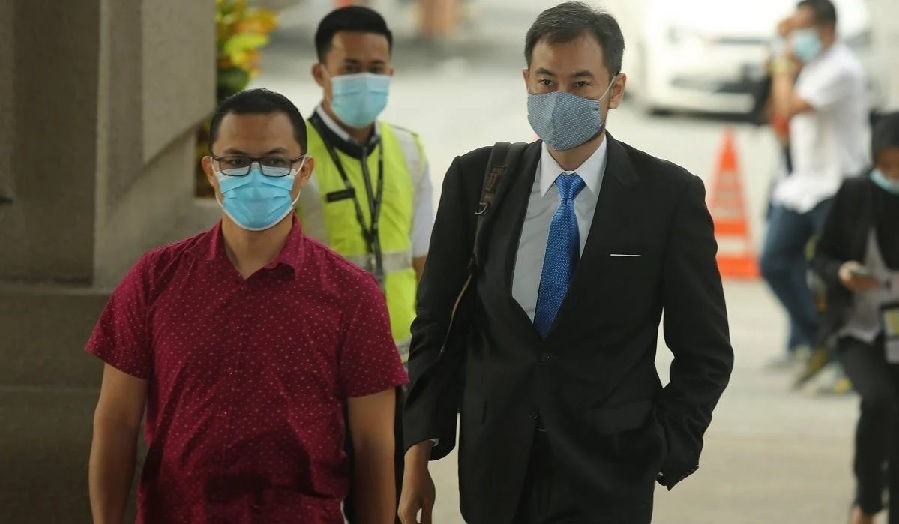 KUALA LUMPUR (July 16): Former 1Malaysia Development Bhd (1MDB) chief executive officer Datuk Shahrol Azral Ibrahim Halmi (pictured) admitted today that there was no written approval by former prime minister and 1MDB advisory board chairman Datuk Seri Najib Razak for the state fund to offer Aabar Investment PJS Ltd (Aabar BVI) a call option to hold a 49% stake in its power assets.
However, Shahrol defended his decision to proceed with the agreement by arguing that he was given any and all power to do whatever it took to secure the funds to acquire the power plants from Tanjong Energy Holdings Sdn Bhd and Genting Sanyen Power Sdn Bhd.
The option to Aabar BVI came up when 1MDB acquired the power plants from Tanjong Energy and Genting Sanyen Power for a sum of more than RM11 billion.
The owners of both Tanjong Energy and Genting Sanyen Power were not comfortable with guarantees from 1MDB, as they would have been perceived as receiving a public bailout, as the fund is owned by the federal government.
Hence, International Petroleum Investment Company (IPIC) offered to give guarantees for the loans totalling US$3.5 billion.
In return for the guarantee, its purported subsidiary Aabar BVI was given an option to have a 49% equity stake in both 1MDB Energy Ltd, a company which holds a stake in Tanjong Energy, and in 1MDB Energy (Langat) Ltd, which ultimately owns a stake in Genting Sanyen Power.
However, Aabar BVI was in fact a company incorporated by fugitive master conspirator Low Taek Jho — better known as Jho Low — and his associates in British Virgin Islands (BVI), and that the real subsidiary of IPIC is named Aabar Investment PJS, without the "Limited".
During cross-examination today, defence counsel Wan Aizuddin Wan Mohammed asked Shahrol why the agreement went ahead despite there being no board meetings to approve the transaction.
Shahrol disagreed with Wan Aizuddin's suggestion that he did not get the board's approval to execute the agreement.
Wan Aizuddin: Do you agree that there was no authority given by the (1MDB) board for you to execute the agreement? It was never stated in any directors' circular resolutions (DCRs) that the board of directors had given you the authority to enter into the option agreement with Aabar.
Shahrol: I disagree. (He went on to show a specific paragraph in the DCR which gave him the authority to sign agreements.)
Wan Aizuddin: But there was no resolution by the board to specifically ratify this option agreement
Shahrol: I agree
Wan Aizuddin: There was also no written approval from the PM (prime minister) to approve that transaction
Shahrol: Agree
Wan Aizuddin: Why then was this call option to acquire 49% of 1MDB's power assets was given [to Aabar BVI] anyway?
Shahrol: I took it as an approval because Najib was wearing the hat of one of the directors of the company
Wan Aizuddin: So you took it as a blanket approval? But it was never stated on paper that he approved this option agreement?
Shahrol: Yes
In the 1MDB-Tanore trial, Najib is facing four counts of abuse of power for using his position as prime minister, finance minister and 1MDB board of advisers chairman to receive gratification worth RM2.28 billion and 21 counts of money laundering involving over RM4.3 billion.
The trial will continue tomorrow morning for half a day before High Court judge Collin Lawrence Sequerah.
Stay safe. Keep updated on the latest news at www.EdgeProp.my
Click here for more property stories.
Click here to see residential properties for sale in Selangor.