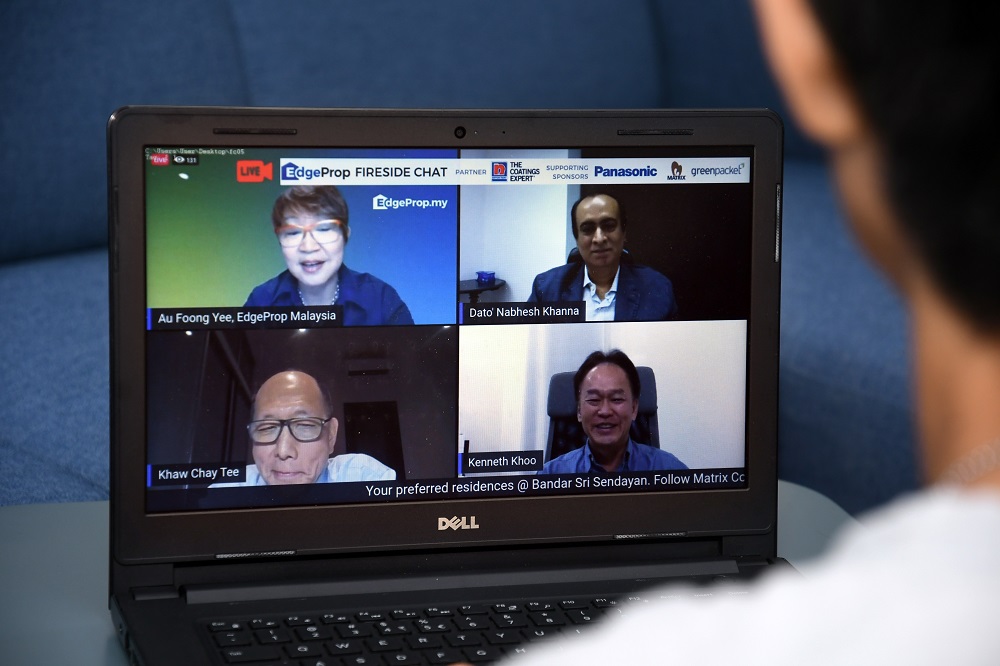 PETALING JAYA (July 16): The Strata Management Act (SMA) should be reviewed to include the duties and responsibilities of strata building management committee members and chairman, urged Sri Penaga Condominium Management Corporation (MC) past chairman Khaw Chay Tee.
Read also
Note to developers: Reconsider building strategies post pandemic
MC chairmen: Making strata residents understand SOPs was the main challenge during lockdown
Should there be a limit to an MC's use of the sinking fund?
He said many people who become committee members of Joint Management Bodies or Management Corporations get on board not knowing what to do.
"Unfortunately, one of the drawbacks of the current SMA is it does not clearly define the responsibilities of the chairman and committee members," said Khaw at EdgeProp Malaysia's Virtual Fireside Chat titled "Inside Story: Managing high-end strata homes" hosted on Edgeprop Malaysia's Facebook this evening.
"I presume that it was because we are volunteers and laymen so they do not want to discourage people from serving. However, I think the Act should be reviewed, to at least put in some minimum standard and definition to let people know what is their duty and responsibility when they take up the job," he added.
Nonetheless, management committee members are protected under the Act. "If something goes wrong, as long as it is a properly considered decision and approval has been given by the MC, they are covered so members are not on their own without any protection," Khaw shared.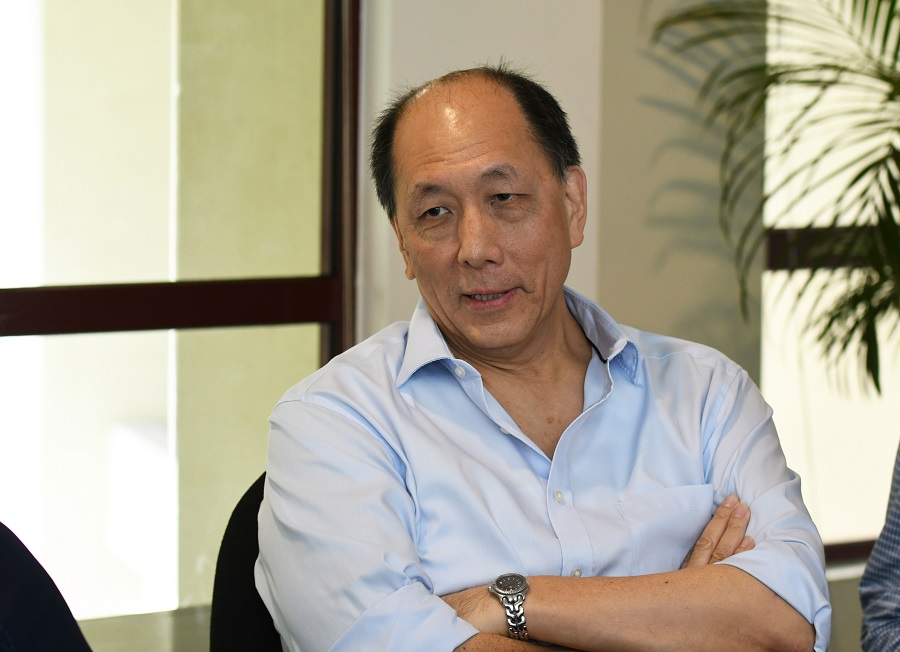 Also taking part in the Virtual Fireside Chat was The Mansions @ ParkCity Heights's JMB chairman Kenneth Khoo and Solaris Dutamas MC chairman Datuk Nabhesh Khanna. All three shared their experiences as JMB/MC chairmen of high-end strata property during the session. The session was moderated by EdgeProp Malaysia editor-in-chief and managing director Au Foong Yee.
Nabhesh pointed out that the committee members are also covered by insurance. "So the JMB or MC committee members do not need to be afraid to make a decision. If they are not covered, it is impossible for them to carry out their work," he offered.
The session was organised by EdgeProp Malaysia with Nippon Paint Malaysia as the partner. The supporting sponsors were Panasonic Malaysia; KipleLive, a wholly-owned subsidiary of Green Packet Bhd and Matrix Concepts Holdings Bhd. It is also supported by The Edge Malaysia.
Some viewers who posted questions during the live session received copies of the OMG Strata 2.0 Owner's Manual and Guidebook sponsored by EdgeProp Malaysia as well as home inspection vouchers worth RM5,000 each sponsored by Architect Centre.
Stay safe. Keep updated on the latest news at www.EdgeProp.my
Watch the Fireside chat here
For the full report on the virtual Fireside Chat read the July 24, 2020 issue of Edgeprop.my e-Pub.
View July 9, 2020, EdgeProp Malaysia's Virtual Fireside Chat "Stop! Are you destroying your property value?"
Get the full results of EdgeProp Malaysia's Best Managed & Sustainable Property Awards 2020 here: https://www.edgeprop.my/awards2020
View the first virtual EdgeProp Malaysia's Best Managed & Sustainable Property Awards 2020 ceremony