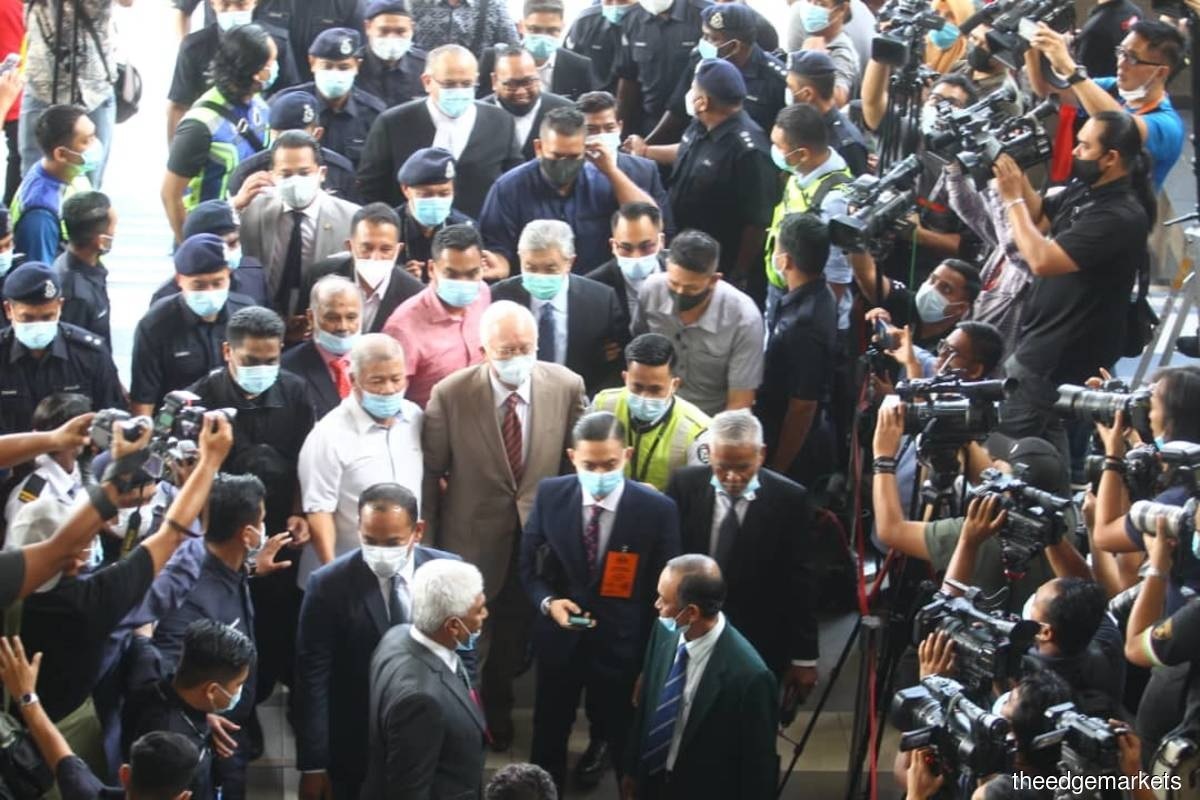 KUALA LUMPUR (July 28): The police at the court complex here have warned the crowd gathered here this morning for the verdict of Datuk Seri Najib Razak's RM42 million SRC Internatioal Sdn Bhd graft trial to disperse as social distancing rules were broken.
However, the crowd did not appear to thin out very much despite the police issuing the order to disperse over a loud hailer, as they continued to wait outside court complex.
No arrests have been made so far. However, there is a heavy presence of police and the Federal Reserve Unit has been brought in to control the crowd.
Najib has been in the courtroom for almost two hours now to hear to the judge's decision.
Pockets of Najib supporters clad in red and blue were seen waiting at different areas of the walk up to the court gates, ever since 6am this morning. They were believed to be brought here in 20 buses, unclear of where they were from.
When the court gates opened at around 8.30am, but only for lawyers, there was a minor commotion as people tried to enter the complex grounds.
People are pressed up against each other trying to get in to court, with absolutely no social distancing being practised.
However, Najib's supporters were not allowed in the court complex and were instructed to wait outside.
Stay safe. Keep updated on the latest news at www.EdgeProp.my