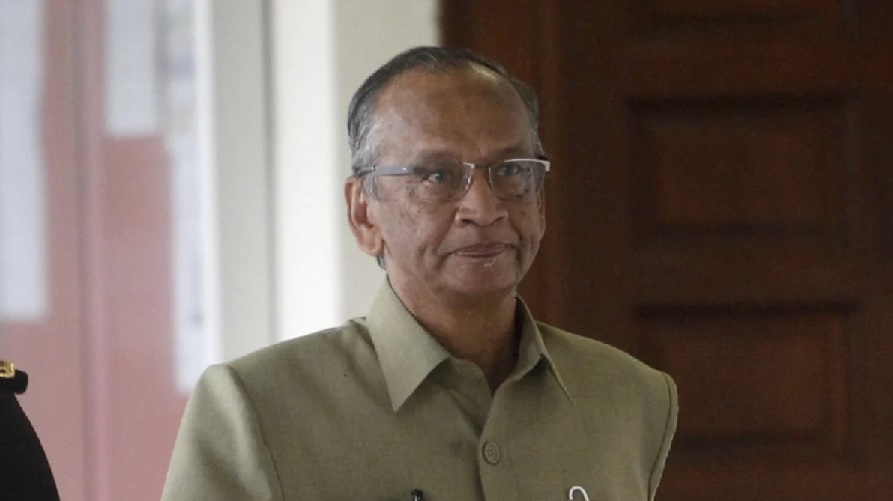 KUALA LUMPUR (Aug 12): The fateful Feb 24, 2016 meeting — which led to the alleged tampering of the 1Malaysia Development Bhd (1MDB) audit report — could not be considered as an exit conference meeting because an exit conference can only be chaired by the auditor-general, the High Court heard today.
Former auditor-general Tan Sri Ambrin Buang (pictured) today disagreed with lead defence counsel Tan Sri Muhammad Shafee Abdullah's contention that the Feb 24 meeting, chaired by then chief secretary of the government Tan Sri Ali Hamsa, was in fact an exit conference meeting. Instead, Amrin said the meeting was an "abnormal" practice.
An exit conference is part of a typical audit process where those being audited are given the chance to provide feedback or responses to the findings by the auditors.
It is a session where issues raised in the audit observations by the auditors and previously submitted to the auditee (in this case, 1MDB) are discussed and answered by the auditee.
Shafee: You consented to meet with the stakeholders. So in a way, this was somewhat still a follow-up on the exit conference, as some issues are not settled yet in the mind of the auditee (1MDB). In the auditee's mind, there were some issues that needed to be ironed out so they wanted the exit conference to be continued in the meeting, correct?
Ambrin: To us (National Audit Department, NAD), it was not an exit conference. We were invited to the meeting. They informed us of their concerns and what area they want to look at again. But to us, it is not an exit conference.
"To us, we agreed to listen to the government's suggestion on what area of the audit report to be dropped. The formal meeting was on the 24th (February). It is not an exit conference, exit conference can only be chaired by the auditor-general," Ambrin said.
The Feb 24, 2016 meeting among stakeholders had taken place at the office of Ali Hamsa, after former prime minister Datuk Seri Najib Razak had allegedly told Ali and Ambrin two days prior that he was not satisfied with the report.
It was during this fateful meeting that decisions were made to remove or change certain parts of the audit report, including omitting the existence of 1MDB's two conflicting financial statements for 2014.
Besides Ali and Ambrin, attendees in the meeting included Najib's then-chief private secretary Tan Sri Shukry Mohd Salleh, former Finance Ministry deputy secretary-general Datuk Seri Dr Mohamad Isa Hussain and former director of audit from the NAD Saadatul Nafisah Bashir Ahmad, and former 1MDB CEO Arul Kanda Kandasamy.
NAD director Datuk Nor Salwani Muhammad, whose recording of the meeting became a key evidence in this trial, previously testified that the NAD typically only holds one exit conference for each audit that it carries out.
Before the Feb 24, 2016 meeting, NAD had already conducted an exit conference with 1MDB on Dec 16, 2015, as per standard operating procedure, after completing their audit, Salwani confirmed.
Salwani also confirmed that Arul Kanda had in the December 2015 exit conference already spoken about 1MDB's two conflicting financial statements for 2014.
For the 1MDB audit tampering trial, Najib has been charged with abusing his power to amend the report before it was submitted to the Public Accounts Committee to protect himself from disciplinary, civil and criminal actions while Arul Kanda has been charged with abetting the former premier.
If convicted, they face a maximum jail term of 20 years and a fine of at least five times the amount of gratification, or RM10,000, whichever is higher.
EdgeProp Malaysia Virtual Property Expo 2020 (VPEX 2020) is happening now! Find out more exclusive projects and exciting deals here
Stay safe. Keep updated on the latest news at www.EdgeProp.my