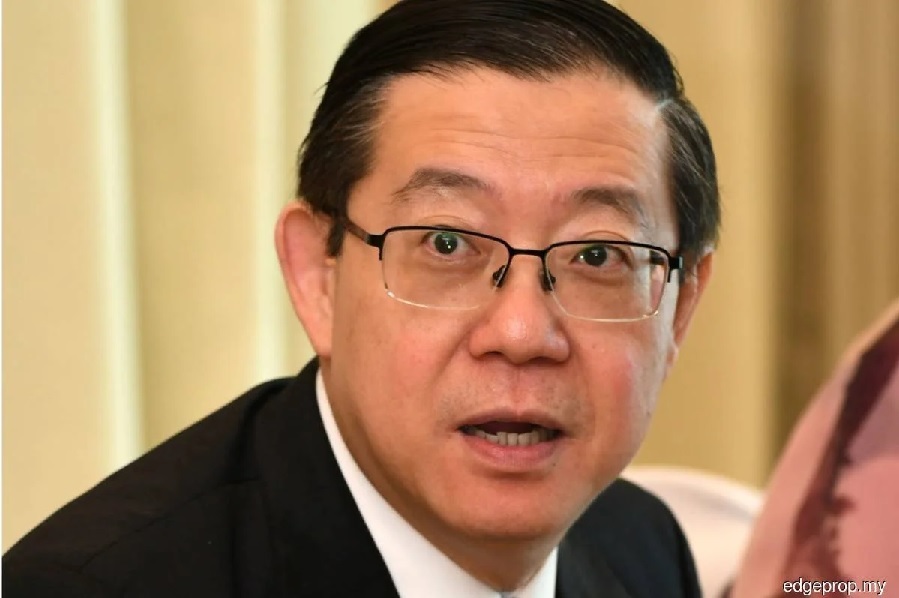 KUALA LUMPUR (Aug 27): Pakatan Harapan dished out only RM352 million out of RM6.61 billion worth of government procurements that were executed via direct negotiations during its administration, The Malay Mail reported former finance minister Lim Guan Eng (pictured) as saying.
The balance RM6.258 billion or 99.3% had been approved during the administration of Barisan Nasional (BN), Lim reportedly said, and that PH had no choice but to proceed.
"Most of the projects that were procured through direct negotiations were not PH initiatives, but were projects inherited from the former Barisan Nasional administration.
"The PH government then had instead lowered the cost for some of the projects (projects that were necessary)," Lim was quoted as saying in a press conference in the Parliament today.
"So instead of the RM6.61 billion, as claimed by the finance minister, it's actually only RM352 million," said the DAP MP for Bagan, who served as finance minister during the former PH administration.
Lim cited the RM4.48 billion Klang Valley Double Tracking Phase 2 project as an example, which BN awarded via direct negotiations, before PH took over as government and reduced the cost by RM790 million.
"After the contractor (Dhaya Maju and LTAT (Armed Forces Fund Board)) had appealed to the government (regarding the contract), the PH government then agreed to carry on with the project but at a much lower cost," The Malay Mail quoted Lim as saying.
Lim also reportedly cited 31 more projects worth RM1.753 billion which were inherited from the BN administration.
"With regards to the RM29.9 million spent on enabling the World Cup 'live' telecast, one which was once criticised by Science, Technology and Innovation Minister Khairy Jamaluddin, the choice of vendor was chosen by stakeholders in Zurich, Switzerland, so an open tender negotiation was not possible in that context," Lim clarified.
On PH's RM352 million direct award, Lim said some of them were applied by PH's housing minister Zuraida Kamaruddin, who has remained on the job after defecting to the current Perikatan Nasional administration following PH's collapse in February.
"The minister involved who was vocally denying the direct tenders should explain what were the projects procured through direct negotiations," Lim said.
When asked about books that were purchased under the Ministry of Economic Affairs through a direct negotiation for RM21,000 when it was available online for free, Lim said he had misplaced his trust on then-minister Datuk Seri Mohamed Azmin Ali.
"He (Azmin) was the minister, and even with renovations for his office, I trusted him then, and now I know that I have trusted the wrong person," said Lim.
Lim's rebuttal on the matter came a day after current finance minister Tengku Datuk Seri Zafrul Abdul Aziz made public the list of 101 government procurements that were awarded via direct negotiations and executed during PH's 22-month tenure in Putrajaya.
Earlier today, Tengku Zafrul told the Dewan Rakyat that the approved procurement has followed regulations that permitted exemptions for direct awards.
The Malaysian Anti-Corruption Commission (MACC) said it will be looking into the direct negotiation contracts for possible corruption, embezzlement or abuse of power following public complaints.
EdgeProp Malaysia Virtual Property Expo 2020 (VPEX 2020) is happening now! Find out more exclusive projects and exciting deals here
Stay safe. Keep updated on the latest news at www.EdgeProp.my