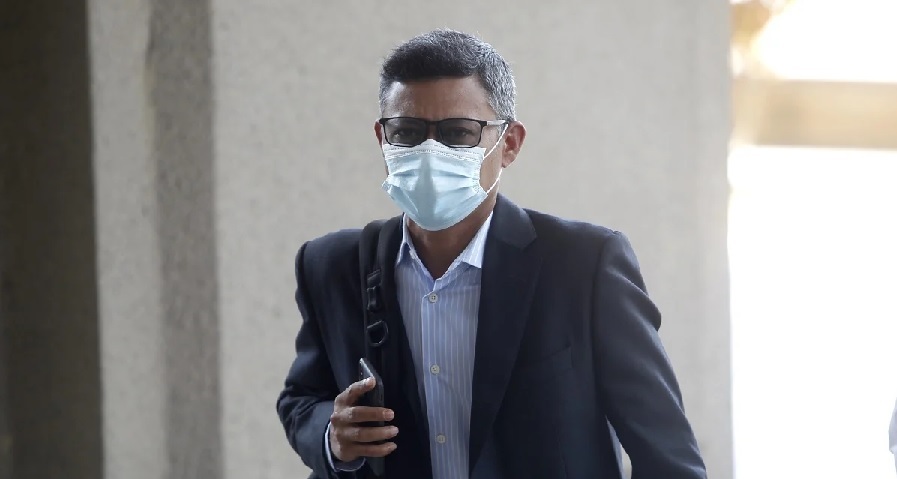 KUALA LUMPUR (Sept 14): After an attempt by former Prime Minister Datuk Seri Najib Abdul Razak's lawyers to get certain parts of former 1Malaysia Development Bhd (1MDB) chief executive officer Mohd Hazem Abdul Rahman's witness testimony removed, he finally takes the stand at the 1MDB-Tanore trial today.
Last week, Najib's lawyer Tan Seri Shafee Abdullah said that 24 pages out of the over 100 pages containing Mohd Hazem's witness statement were hearsay and should be inadmissible in court.
Justice Collin Lawrence Sequerah had then ruled that he will suspend his decision on the admissibility of the witness statement at the end of the prosecution's case once they have called all their witnesses and introduced all evidence necessary.
"After hearing submissions, the decision to determine if the witness statement constitutes hearsay is to be suspended till the end of the prosecution's case," he said.
"Certain evidence may emerge at a later stage that will make the passages admissible. The court is therefore not in a position to dismiss evidence at this stage," Collin added.
In the legal context, hearsay is an out-of-court statement used in court as evidence for a case.
Collin continued: "It is therefore premature to decide admissibility at this stage," he said.
Shafee had also previously argued that the witness statement read in its entirety would prejudice his client as there were serious allegations made against Najib.
On this, Collin said that the only prejudice would lie with the prosecution as if these parts are omitted, they would be deprived of the opportunity to tell their version of events in the 1MDB scandal and this would not allow them to make their case.
"However, the defence does not suffer prejudice, if the passages fall under hearsay the defence has the liberty of tailoring their cross examination to address the hearsay," he said.
In the 1MDB-Tanore trial, former premier Datuk Seri Najib Razak is facing four counts of abuse of power for using his position as the then prime minister, finance minister and 1MDB board of advisers' chairman to receive gratification worth RM2.28 billion.
He also faces 21 counts of money laundering involving over RM4.3 billion.
The trial continues later this afternoon.
EdgeProp Malaysia Virtual Property Expo 2020 (VPEX 2020) is happening now! Find out more exclusive projects and exciting deals here
Stay safe. Keep updated on the latest news at www.EdgeProp.my