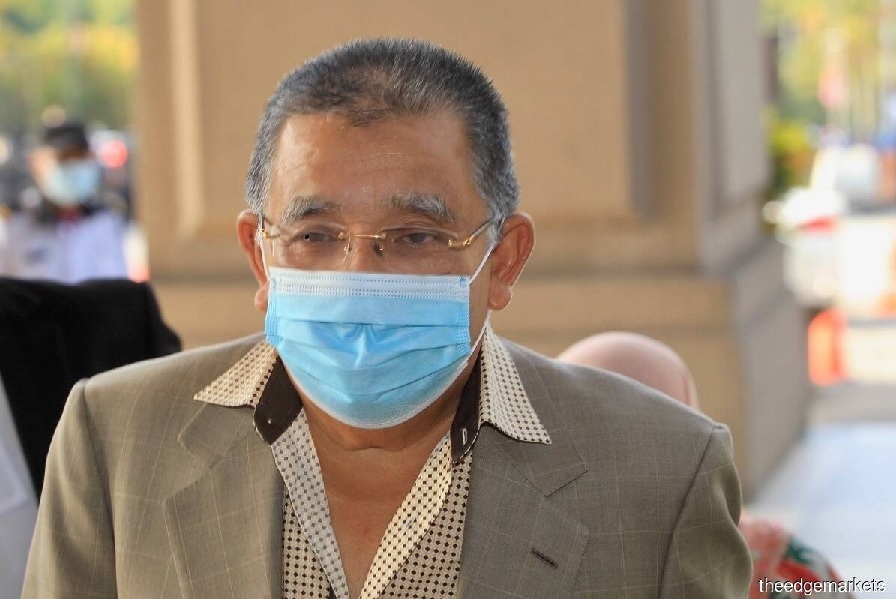 KUALA LUMPUR (Sept 30): Former FGV Holdings Bhd chairman Tan Sri Mohd Isa Abdul Samad (pictured) had hosted his birthday party in 2015 at a luxury condominium here owned by the group, the High Court heard yesterday.
The plaintiff's sixth witness, Zuraida Ariffin, who was his secretary at the time, testified that she had visited the luxury condominium for the first time when she attended the birthday party in November 2015.
According to her, there were about 20 people, mostly FGV staff, who were invited to attend the party.
Zuraida also testified that she recalled a casual conversation between her and Mohd Isa, during which the former FGV chairman said Unit A was bought for his use so that FGV would not have to spend on hotel accommodation whenever he visits the office.
The luxury condominium in question is one of the two units of The Troika, KLCC at the centre of the group's civil suit against Mohd Isa and its former president and group CEO Datuk Mohd Emir Mavani Abdullah.
FGV claimed that the condominiums were bought at an inflated price and had been misused by Mohd Isa for personal reasons.
However, during cross-examination yesterday, Mohd Isa's lawyer Mavinthra Jothy Thillainathan argued that the FGV board at the time was well aware that the condominium units were being utilised by Mohd Isa at his discretion.
In fact, he pointed out that some of the members of the board of directors even attended the aforementioned birthday party and had not brought up any concerns about its use.
Mavinthra: To the best of your knowledge at the time, did the staff of FGV know that Tan Sri Isa occupied Unit A (one of the units of the luxury condominium)?
Zuraida: [They] know.
Mavinthra: Do you know if the board members knew that Tan Sri Isa occupied Unit A?
Zuraida: [They] know.
Mavinthra: And during your tenure in Tan Sri Chairman's office, did any of the staff or members of the FGV board of directors raise any issue about the fact that Tan Sri Isa stayed in Unit A?
Zuraida: None.
Mavinthra: I suggest to you that no one has raised any issue on the matter because everyone knows that Tan Sri Isa and his family had the right to use the unit.
Zuraida: Yes.
FGV filed the suit against Mohd Isa and Mohd Emir in November 2018. The group is claiming RM4.54 million from the duo for the purchase of the condominiums, and another RM3.15 million from Mohd Emir for alleged misuse of company cars and petrol benefits.
FGV is also claiming an interest of 5% per annum on the amount, from the date of the suit until full settlement.
The trial before judicial Commissioner Quay Chew Soon continues tomorrow.
Get the latest news @ www.EdgeProp.my