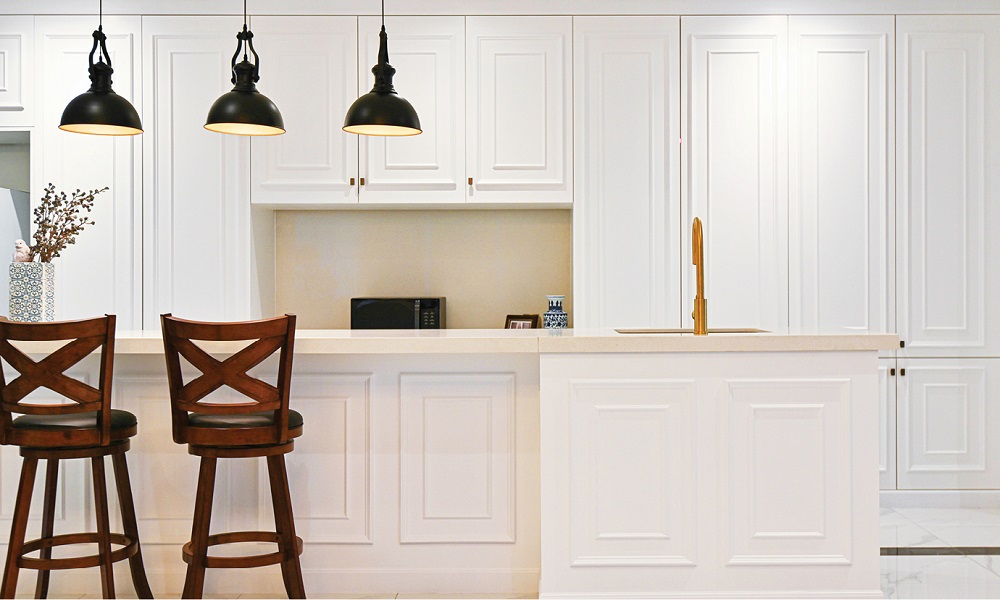 A kitchen is more than just countertops, cabinets and a sink. Coupled with the ongoing Covid-19 outbreak, many kitchens would be bursting at the seams being utilised more than ever before as people opt to do more home-cooking and avoid crowds.
Thus, a properly designed and organised kitchen would not only be aesthetically pleasing, it could also lead to a safer and more productive culinary experience.
"I believe a kitchen can be considered a statement piece where it can boost a bland interior or anchor a busy one while reflecting your personality and style," says Jarsche Design Studio director Jason Chen as he shares expert tips on remodelling the production space of your gastronomical delights.
1 Identify your needs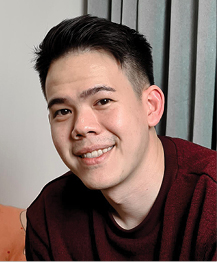 "A kitchen has various flows and different work areas. Homeowners often get too excited with the kitchen details, consequently overdoing the space," cautions Chen.
"Plan your kitchen accordingly. By this, I mean take some time to consider your family's and your own needs and lifestyle. This will help ensure everyone can get the most out of the space. It is good to do research about the latest kitchen technologies and accessories," says Chen.
So, identify those needs, jot down ideas and select features you know you might want to incorporate into your soon-to-be revamped kitchen.
2 Set a budget
Chen notes that setting a budget might be difficult for some homeowners, but it is necessary because it ensures the quality of your renovations matches the value of the house.
"Although overspending is a concern, it's equally important to avoid spending too little. You could take a rough figure around 10% or 15% of your home's current value. Be sure to allow some leeway for surprises," advises Chen.
Remodelling a kitchen can be expensive but that does not have to be the case all the time. Do plan your project properly to avoid any mistakes or any additional costing that you are not aware of. Try to save on materials by shopping around. If you are a homeowner that spends most of your time in the kitchen, you may want a perfect kitchen fitted with the best appliances, but these can really burn a hole in your wallet. Sometimes, pre-loved appliances found online can be good bargains.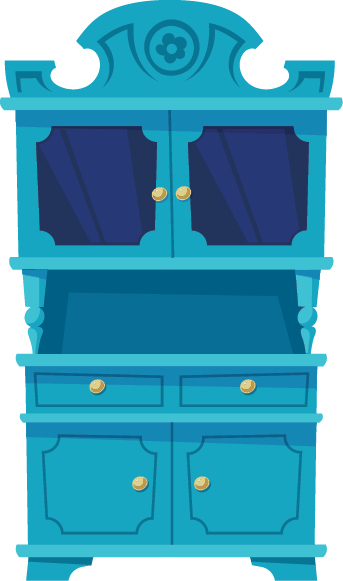 3 Keep up with trends
"Keeping up with trends is not limited to just the looks. Trends come in many forms and cover many aspects of an interior décor," offers Chen.
So, even if you prefer something more retro or classic, do research on the latest materials, latest kitchen accessories or even research about how to make classical designs appear more contemporary and incorporate them into the kitchen makeover. "Your kitchen will look fresh for many years to come," says Chen.
4 Don't forget the backsplash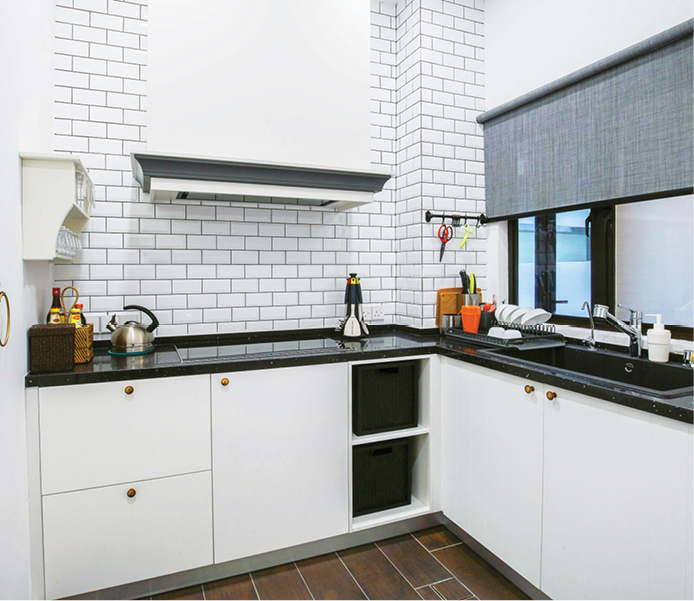 Why backsplash? Is it a must-have? "Absolutely, but many homeowners' mistake is not paying enough attention to the backsplash. Do you know it ties together disparate elements in a kitchen as it becomes its focal point? Plus, it makes clean-ups much easier!
"Just an extra tip: avoid using glass or mirror because they are fragile and break easily. However, if you really love the idea of having glass or mirror, try to avoid putting plug points around it," notes Chen.
5 Pick the right materials
Picking the right materials for your kitchen is important. Consider the strengths and weaknesses for each material.
"For example, if you are a coffee lover (or tend to be clumsy), you may consider quartz countertops instead of granite or marble as the latter two are porous. For the backsplash, you may introduce quartz or tiles for easy maintenance. You may use marble or glass too, but do take into account your lifestyle and usage of the space," Chen shares.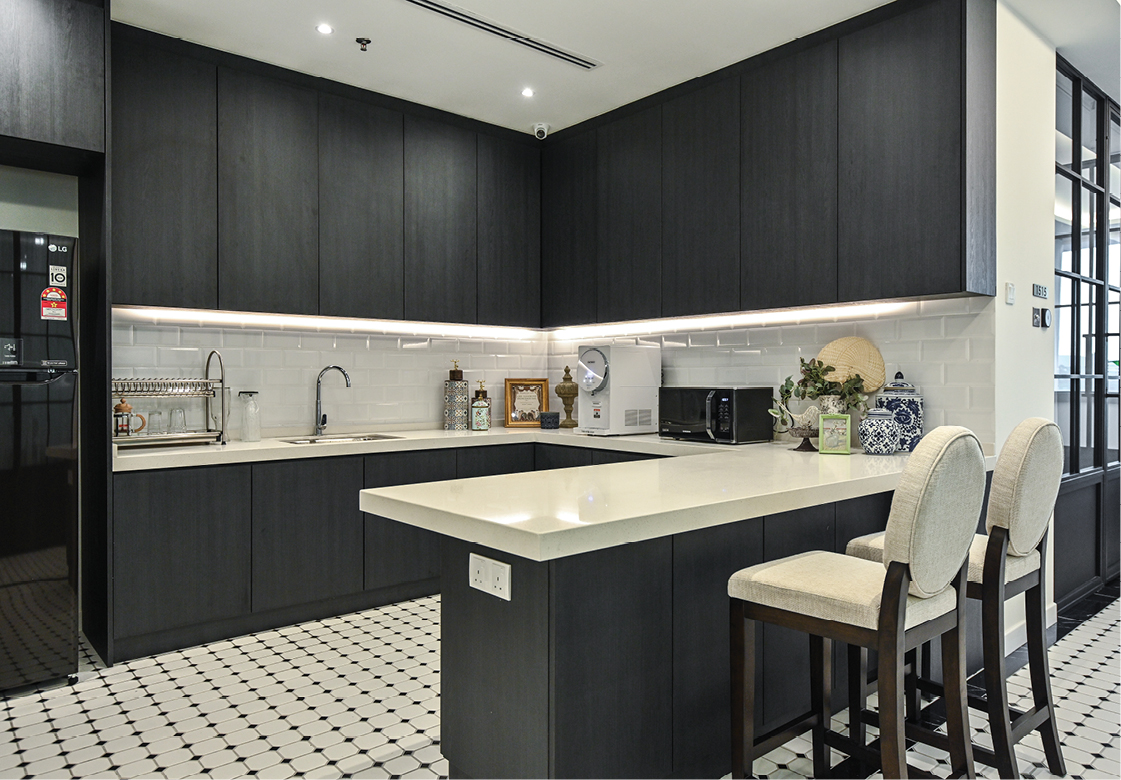 6 Be realistic about the available space
Make the most of the space you have. If you don't have space for a massive range, you have to be realistic. For tight-spaced kitchens for instance, it is best to stick to a subtle and refined style with a minimalist spirit to keep the space visually flowing.
Rid the space of extra visual noise and remove excess hardware and just about anything else unnecessary to keep the look clean and manageable. You might want to consider maintaining the same colour for cabinets and the walls or replace solid hanging cabinet doors with glass panels. This can erase visual boundaries while enveloping the room with uniformity.
Last but not least, consider reflective surfaces as they are among the most effective small kitchen design ideas that you can incorporate into your kitchen, such as marble countertops.
7 Leave it to the experts
Taking matters into your own hands may save cost initially but sometimes, a specialist knows better, and it might translate to cost-savings in the long run.
"A kitchen designer is a well-trained, knowledgeable professional in all aspects of the design and parts of a kitchen. Plus, kitchen trends can sometimes change quickly, so it is good to work with an expert who can offer advice for creating a practical look that is going to last and be safe," offers Chen.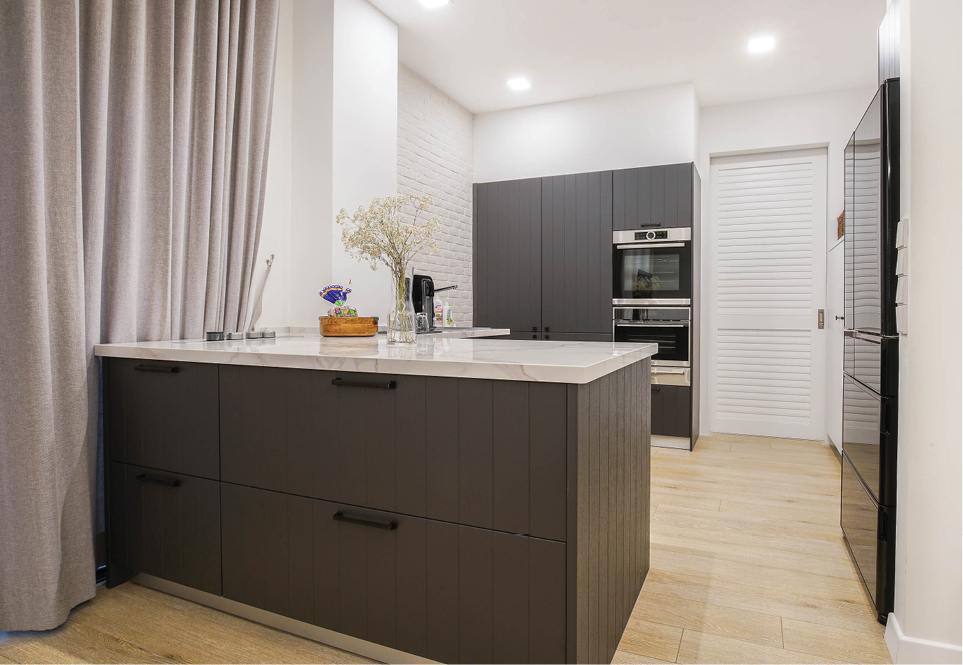 He believes one of the biggest mistakes made by house owners is not seeking professional help. "No one can be good at everything. If you are good in maths, it does not mean you are a good accountant. If you are going for long-term usage, I would recommend investing just a bit more. Trust me, it will be worth it."
Some of the designs recommended by Chen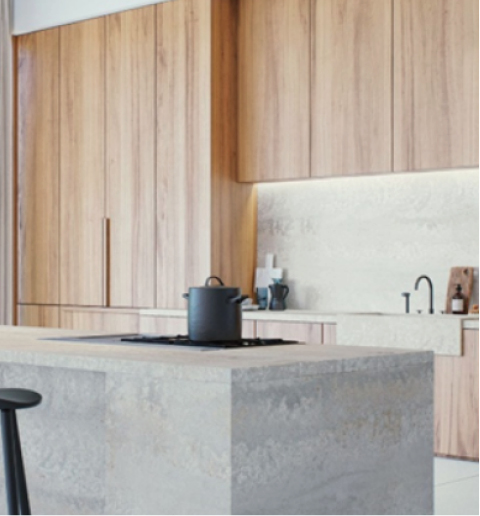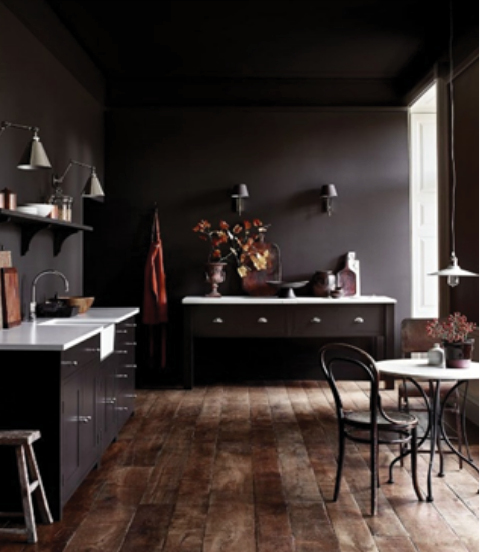 This story first appeared in the EdgeProp.my e-Pub on Oct 2, 2020. You can access back issues here.
Get the latest news @ www.EdgeProp.my