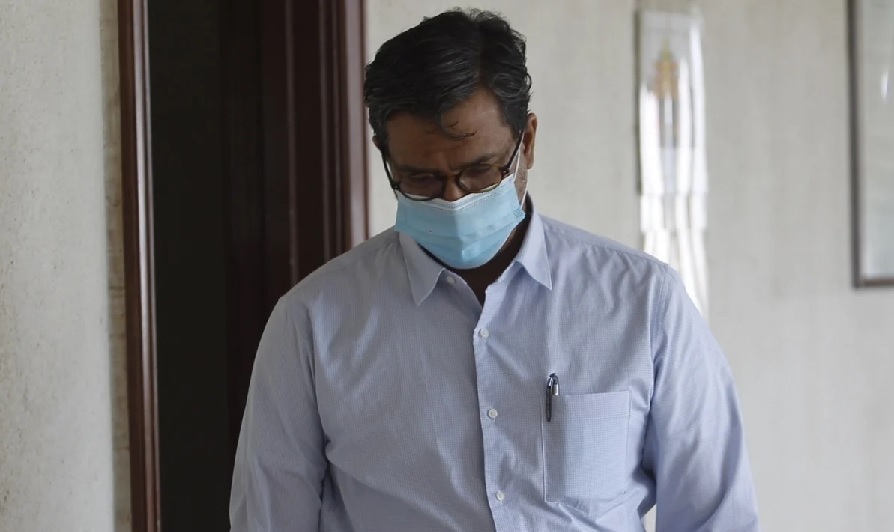 KUALA LUMPUR (Oct 8): Datuk Ruslin Jusoh, the deputy director of the Research Division under the Prime Minister's Department, had asked to borrow a condominium from a surveillance contractor to keep government documents linked to the division in April 2018, a few weeks before the 14th general election, a witness told the High Court today.
Mohd Azmin Hashim, who is the executive director of Worldbay Network — a company that specialised and procured communications surveillance equipment to intercept mobile phone conversations and text messages — testified that he had lent his apartment to Ruslin in 2018 to keep these documents.
According to his witness statement, Azmin said he was first introduced to Datuk Hasanah Abdul Hamid, the former director-general of the Malaysian External Intelligence Organisation (MEIO), and her deputy Ruslin while he was presenting his equipment to them.
He had provided his firm's services to the Research Division from August 2017 to October 2018.
Upon procuring the contract, Azmin said he had rented a condominium in Cyberjaya to use to train Research Division staff, among other things.
"In April 2018, Ruslin had contacted me to enquire if he could use the condominium for two weeks to keep documents from the Research Division. I agreed to lend him the apartment on the basis of trust and the fact that the Research Division had needed it," he said.
He also added he did not ask, nor was he told of the nature of the documents.
He said that towards the end of April, he handed over the keys to two staff of the Research Division. The 14th general election was held on May 9.
"The two men (known only as Maliki and Hasnul) had informed me not to come to the condominium whilst they were using it. I followed their request," he said.
Azmin then said that on June 26, 2018, the two men returned the keys to him.
He testified that the condominium was given back in the same condition it was in when he lent it to them.
Hasanah is on trial for allegedly misappropriating US$12.1 million (RM50.4 million) worth of funds meant for the government.
In her capacity as a civil servant, she has been charged with committing criminal breach of trust involving the funds between April 30 and May 9, 2018. The charge was framed under Section 409 of the Penal Code, which carries a maximum jail term of 20 years, whipping and fine, upon conviction.
Get the latest news @ www.EdgeProp.my