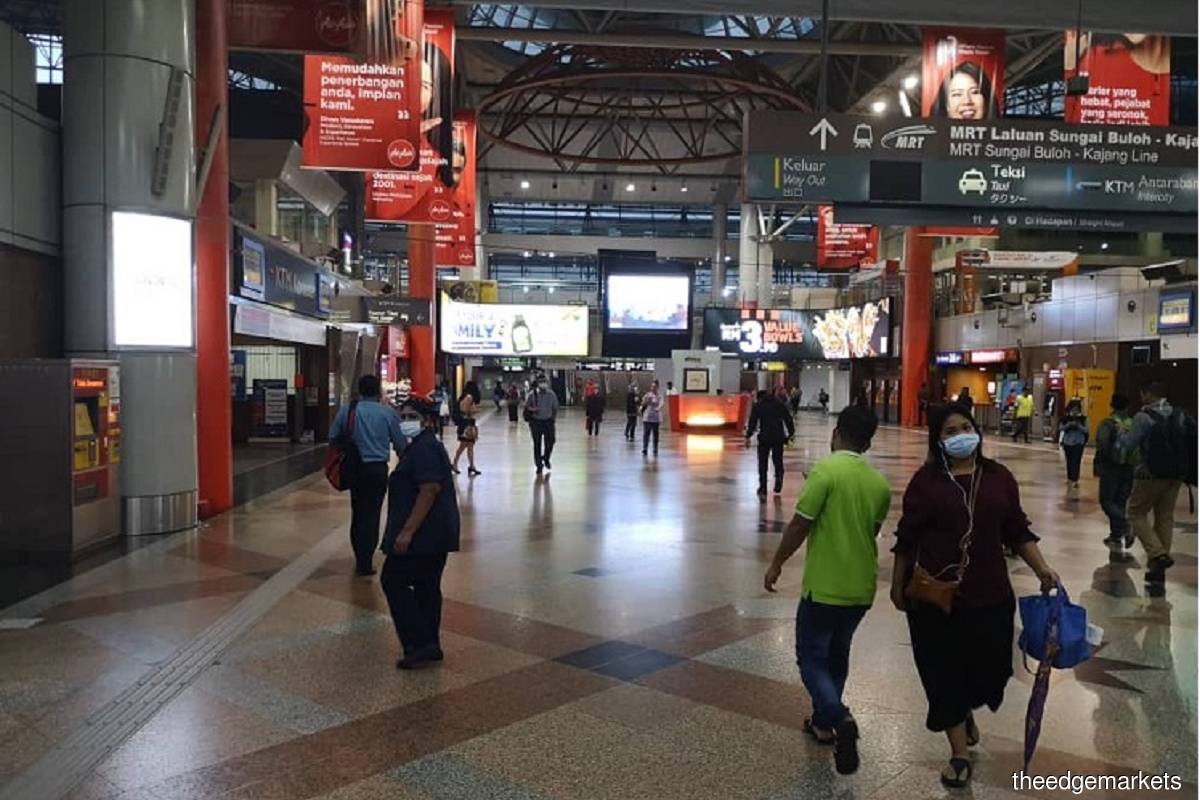 KUALA LUMPUR (Oct 22): After the government enforced work-from-home (WFH) rules for employees at the management and supervisory levels across the private and public sectors in areas under the conditional movement control order (CMCO), and later amended the rules to allow only 10% of them to work on-site, the Malaysian Trades Union Congress (MTUC) said the instructions seemed vague, difficult to follow and had generated confusion.
In a statement, MTUC Selangor and federal territories division secretary Mohd Faisal Husin said the National Security Council (NSC) and the ministers must stick to one set of standard operating procedures (SOPs).
"From what has been announced, the work-from-home instructions for CMCO zones lack clarity and therefore have generated a fair bit of confusion among workers, including bank workers.
"Managements also seem to be confused on how to implement the government's orders. Recent directives from the National Security Council have been constantly changing so much so that many are not clear as to the actual intentions of the government," he said.
The affected employees are those who live in red zones, such as the Klang Valley, Sabah and Labuan for now.
Furthermore, Mohd Faisal questioned the latest requirement of a swab test for workers from red zones, saying that it is an example of ambiguity and raising several questions.
"The latest 'amendment' to the swab test [requirement] now requires workers from red [zone] areas only to voluntarily undergo a Covid-19 test. We question the practicality of this measure as those who show symptoms should not be even on the road, let alone turning up at the workplace.
"Those who do not have symptoms but are from red [zone] areas must undergo mandatory tests periodically at clinics mandated by Socso (the Social Security Organisation) and paid by their employers. This would be a more effective way to avoid new clusters without [causing] disruption to the workplace," he said.
Mohd Faisal further added that the authorities should have put in efforts to find out whether the red zones have enough clinics and labs to run the tests.
"How long will the validity period of an initial negative result be for practical purposes? As we know, they (those being tested) can contract the coronavirus soon after undergoing a swab test. In such instances, the results will be absolutely misleading, inaccurate and can be dangerous.
"All these questions must be answered by [Senior Minister (Security Cluster) Datuk Seri] Ismail Sabri [Yaakob] and [Senior Minister and International Trade and Industry Minister Datuk Seri Mohamed] Azmin Ali. The NSC must come out with an FAQ (frequently asked questions) on all relevant matters before imposing all types of restrictions, some of which may not be practical," said Mohd Faisal.
Get the latest news @ www.EdgeProp.my