KUALA LUMPUR (Nov 25): A stray dog which decided to visit a mall in Taguig, Philippines has now been inducted into the shopping centre's security team.
In a Facebook video posted on Nov 20, a stray dog was shown entering the Taguig mall and laid down on the floor to relax
According to the Cebu Daily News inquirer.net, two of the mall's security guards named Rommel Francisco and Dionne Crisostomo was seen "carefully handling the situation until one of them gently escorted the dog outside the mall".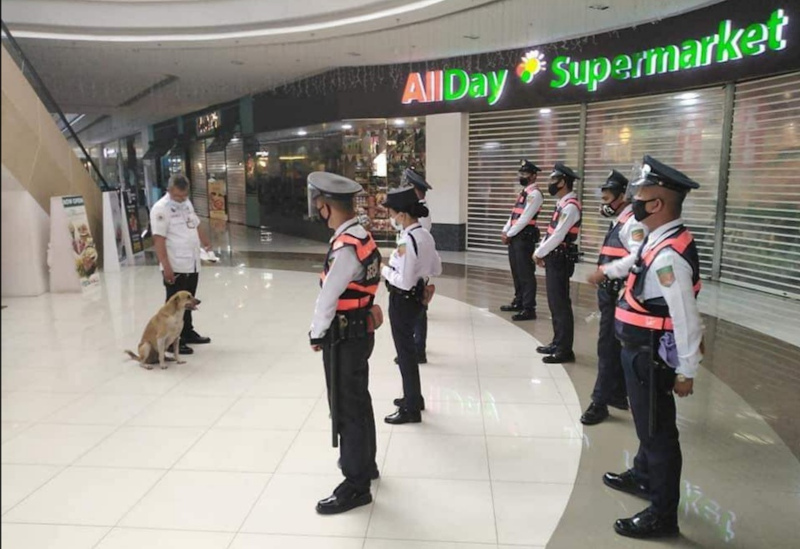 Jan Mart Calimpong, who posted the video on his Facebook, said: "Though this dog entered the mall premises unnoticed, I was glad he was not treated harshly when sent back outside [and] instead the guard escorted him like he was [his] pet."
Calimpong added that the dog most probably went into the mall it "really felt warm outside".
And now, the stray has been named "Dogdog" and fostered by the mall's security team.
"He grew up here in the mall where I work at. Dogdog always joins us whenever we have our guard mounting. He is such a kind dog," one of the mall guards, Rico Bucan told Cebu Daily News.
Get the latest news @ www.EdgeProp.my