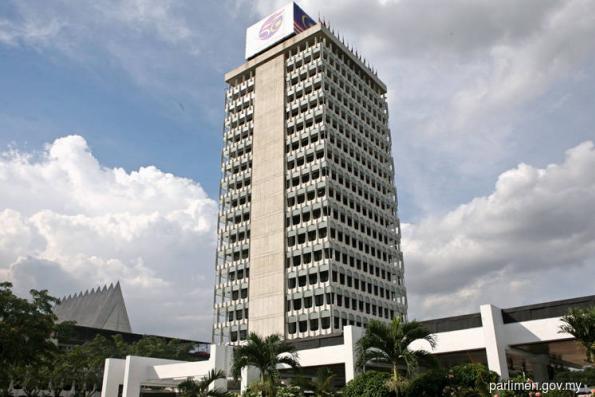 KUALA LUMPUR (Dec 15): The opposition failed in its attempt to thwart Budget 2021 as it was passed in the final approval stage in the Dewan Rakyat today via an en bloc vote.
The vote ended with 111 MPs in favour and 108 MPs against the passing of the budget. One MP was absent out of the 220 members. The 111 votes represent a simple majority.
Read other Budget 2021 news on EdgeProp.my/Budget2021
The Dewan Rakyat currently has 220 members following the deaths of two MPs earlier in the year.
It is believed that the lone absentee was Gua Musang MP Tengku Razaleigh Hamzah from Barisan Nasional.
Budget 2021, or Supply Bill 2021, will now head to the Dewan Negara (Senate), where it will be debated and voted on before it gets the final seal of approval.
Yesterday, Pakatan Harapan had called upon all lawmakers to reject the bill at its third reading, saying it failed to meet the goals of combatting Covid-19, help the people and restore the economy.
Murmurings of an upheaval in the Perikatan Nasional ranks were rife today after absentee Tengku Razaleigh, better known as Ku Li, together with former prime minister Tun Dr Mahathir Mohamad, held an extraordinary press conference yesterday to declare that the current government led by Prime Minister Tan Sri Muhyiddin Yassin was illegitimate and warned that the government may fall if Muhyiddin did not get the support of the house for the budget.
Ku Li and Dr Mahathir have a long-standing political rivalry and both stand on different sides of the political divide.
The senior Umno politician had said he was "sharing the platform with Tun purely because I want to make sure we have a legitimate government".
Both men had proposed a formation of a unity government to serve the people.
However, Dr Mahathir's attempt to undermine Muhyiddin's leadership had failed today as his opposition bloc had lost, this means the Perikatan Nasional government will retain their position and most importantly, Muhyiddin retains his premiership.
Earlier in the day, the house had also approved the education and higher education ministries' budget via a voice vote.
All 27 ministries' budgets had cleared the committee stage of Budget 2021 after passing the policy stage last month. The opposition had lost all its bloc voting during the debates.
The RM322.5 billion budget is the biggest in the country's history as it is in the throes of dealing with the economic and social impact of the Covid-19 pandemic.
Get the latest news @ www.EdgeProp.my
Subscribe to our Telegram channel for the latest stories and updates