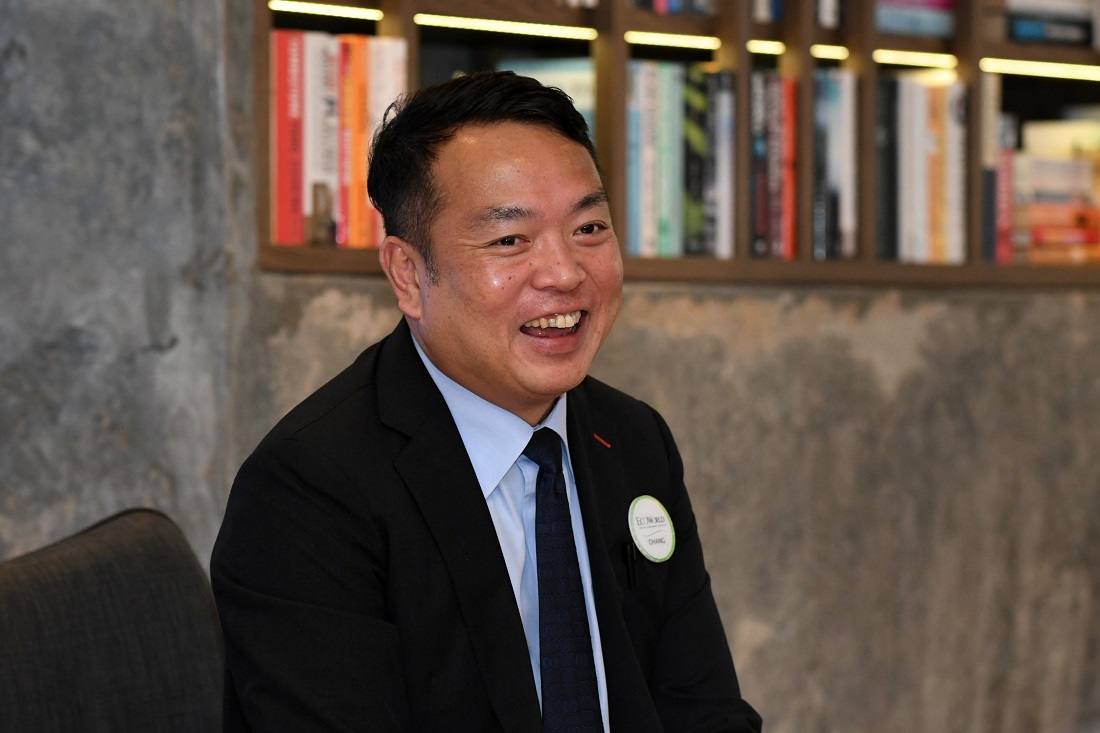 PETALING JAYA (Dec 17): EcoWorld Group achieved RM3.7 billion sales in Malaysia, the United Kingdom and Australia, exceeding its financial year 2020 sales target of RM2 billion.
Despite the ongoing Covid-19 pandemic, the EcoWorld Malaysia arm has recorded a sterling sales, performance exceeding its FY2020 sales target of RM2 billion by 15% with full-year sales amounting to RM2.3 billion while EcoWorld International recorded its strongest quarterly sales with RM448 million achieved in 4Q2020, bringing full-year sales to RM1.4 billion.
Read also
EcoWorld Group sets a combined sales target of RM5b for FY2021

The sales recorded by EcoWorld International is also 25% higher than FY2019.
In a media statement today, EcoWorld Malaysia chairman Tan Sri Liew Kee Sin said that the sales achieved for both entities are the same level recorded in FY2019 which is a remarkable result given the extreme disruptions Covid-19 has caused globally and in every market in which they operate.
Meanwhile, EcoWorld Malaysia president and CEO Datuk Chang Khim Wah (pictured) added that the resurgence in buying interest they experienced following the re-opening of their sales galleries in 3Q2020 continued throughout 4Q2020.
"This clearly demonstrates that by working hard to ensure that we have the right products in the right location, we have and will continue to be able to tap into the strong fundamental demand for quality homes, even in the most challenging of times," he added.
Furthermore, the company also saw rising demand for the group's business park projects, which saw sales increase by 193% to RM220.4 million in 4Q2020, from RM75.2 million in 3Q2020.
Chang highlighted that the official launch of the group's new duduk series of vertical townships in two locations, namely Huni @ Eco Ardence and Se.Ruang @ Eco Sanctuary also contributed to the sales achieved in 4Q2020.
"Since its launch in September 2020 over 1,000 units of the semi-furnished 1,000 sq ft apartments with starting prices from RM393,000 per unit have been sold to-date – the strong demand, coming mainly from young homeowners, adds to the pool of potential upgraders for both these townships in the future," Chang added.
As for EcoWorld International, president and CEO Datuk Teow Leong Seng said that despite a turbulent year caused by the Covid-19 pandemic, commencement of handover of Wardian, London has started in 4Q2020.
"Launched in late 2015, Wardian comprises two residential towers of 50 and 55 storeys. As at Oct 31, 2020, 249 private units have been handed over to the purchasers with a balance 293 private units sold to be handed over in the next few months," said Leow.
On the sales front, EcoWorld International launched The Modern, the final block of Embassy Gardens and Lily House, the third residential block in Verdo Kew Bridge in 4Q2020.
Construction works of these two residential blocks are ongoing and the group expects them to start contributing significant revenue upon completion in FY2022.
Teow said the company has been making good progress on its proposed sale of Build-to-Rent (BtR) blocks in Quayside Barking (formerly known as Tesco Barking).
"Major institutional investors continued to show keen interest in the asset following extensive discussions with management. They have also given some good feedback which we are taking on board to further refine the development plans. As such, the sale of Quayside Barking has been rescheduled to FY2021," he added.
Get the latest news @ www.EdgeProp.my
Subscribe to our Telegram channel for the latest stories and updates