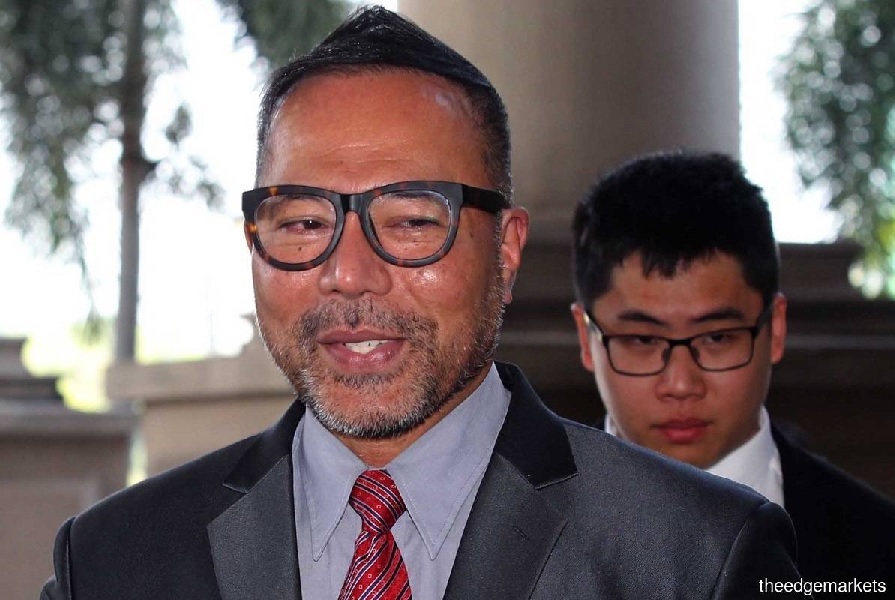 KUALA LUMPUR (Jan 29): A lawyer for Datuk Seri Khairuddin Abu Hassan (pictured), a stalwart supporter of former premier Tun Dr Mahathir Mohamad, said he would serve his client's suit challenging the emergency proclamation to Prime Minister Tan Sri Muhyiddin Yassin and the government today.
This comes after Muhammad Rafique Rashid Ali, who is representing Khairuddin, today obtained a Feb 19 hearing date for the application fixed before High Court Justice Datuk Seri Mariana Yahya.
Khairuddin filed the originating summons against Muhyiddin on Jan 18, questioning the latter's legitimacy in advising the Yang di-Pertuan Agong to declare a state of emergency in the country.
He further claimed that Muhyiddin had lost the trust of the majority of the Members of Parliament (MPs), and that the premier was not in the position to advise the King as the prime minister.
In the originating summons filed in the High Court, Khairuddin wants the court to decide on whether the emergency declaration sought by Muhyiddin was done "in fraudem legis" (in fraud of the law) because the latter gave advice to the King after having allegedly lost the trust of the House to still be the prime minister.
Rafique told reporters that the sealed copies of the suit were extracted from the High Court yesterday, hence he will be serving it today.
Besides this, opposition leader and PKR president Datuk Seri Anwar Ibrahim also filed a similar suit on Jan 26 to challenge Muhyiddin over the legality of the premier's advice to the Agong regarding the emergency in relation to the suspension of the Parliament sittings, which Anwar claimed is unconstitutional and against the law.
Anwar, in his supporting affidavit for the application, said he believed the prorogation and suspension of Parliament had resulted in grave and serious denial of its role in ensuring transparent debate and the government's accountability. He also said he is not challenging the Agong's proclamation but the advice.
Besides the duo, three other opposition MPs, namely Amanah deputy president Datuk Seri Salahuddin Ayub, who is also the Pulai MP, Datuk Johari Abdul, who is PKR's Sungai Petani MP, and DAP's Tebing Tinggi assemblyman (Perak) and former law lecturer Dr Abdul Aziz Bari, are challenging the suspension of Parliament and State Legislative Assembly sittings until Aug 1 this year.