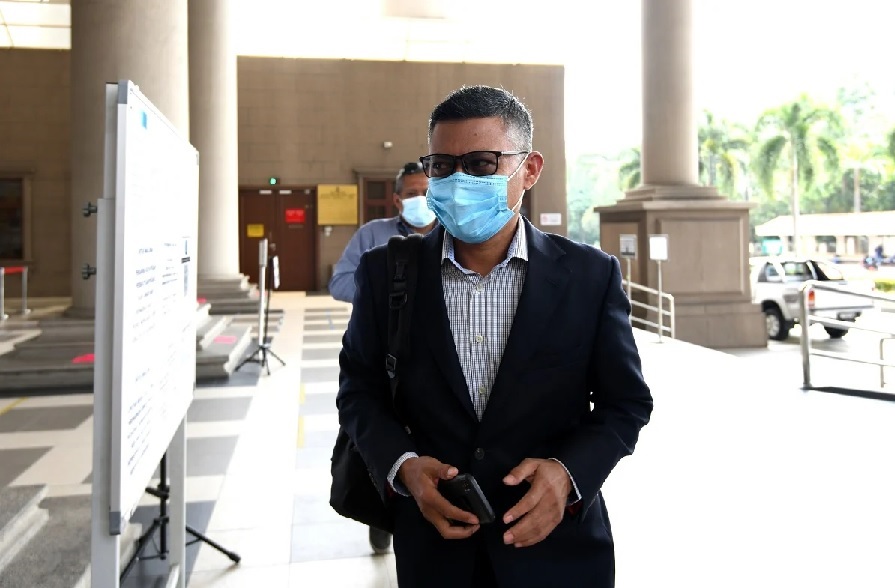 KUALA LUMPUR (Feb 9): Although the 1Malaysia Development Bhd (1MDB) board was being manipulated and controlled by fugitive financier Jho Low, in the eyes of the board he did not exist, the High Court heard today.
Former 1MDB chief executive officer Mohd Hazem Abdul Rahman (pictured) said this in the 1MDB-Tanore trial when questioned by defence lawyer Wan Aizuddin Wan Mohamad about the instructions Jho Low had given to Hazem via an email correspondence.
Hazem said when such instructions were made, they would officially be referred to as instructions from the Prime Minister's Office (PMO) instead of Jho Low himself.
Wan Aizuddin: Why PMO? Why not say that these were from Jho Low?
Hazem: Because that's how it was. In the eyes of 1MDB, Jho Low did not exist.
Wan Aizuddin: Apart from Jho Low, no one else asked you to not to mention his name and involvement?
Hazem: Everyone is aware and understood that on record, his name was never to be mentioned. It was well understood.
Wan Aizuddin: No one ever told you that they can mention his name? When did Jho Low tell you this?
Hazem: At the beginning, this was the modus operandi. From the beginning, before I joined he told me this.
Wan Aizuddin: Were you puzzled that he told you not to mention his name when he's giving you instructions?
Hazem: This is not any company, this is a government company.
Wan Aizuddin: More so for a government company, full disclosure should be necessary.
Hazem: Correct.
Wan Aizuddin: When Jho Low told you this, why didn't you say that it was wrong?
Hazem: This was the culture.
Wan Aizuddin: But you weren't in the company at that time. You could have asked.
During Hazem's job interview with 1MDB in 2012, Jho Low was introduced to him as an "unofficial adviser" to then prime minister Datuk Seri Najib Razak.
In the email Jho Low sent to him, Hazim had testified that he was "overwhelmed" by the unrealistic targets that Jho Low had set for him and the company. Jho Low sent the email to him on Sept 18 outlining 1MDB's investment blueprint.
Hazem joined 1MDB as its chief operating officer in 2012, before becoming the second CEO in March 2013 until early 2015, when he quit.
Authority to appoint CEO
Hazem also testified today that instead of replying to Jho Low's email to tell of his intention to resign, he had instead emailed then 1MDB chief financial officer Azmi Tahir, who was Hazem's close friend.
In the now-infamous email, Hazem called 1MDB the "biggest trap in Malaysia's corporate history".
He also said he will propose Azmi's name to Jho Low to become the next CEO but he never did.
When asked by Wan Aizuddin why he did not, Hazem said Jho Low had the power to choose his own CEO.
Wan Aizuddin: Did you ever tell him if his plans are unworkable? Did you highlight your intention of leaving?
Hazem: I did but I can't remember. I told him many times I wanted to leave, but he always calmed me down.
Wan Aizuddin: You said that if Azmi is interested, you would recommend him to Jho Low?
Hazem: I never did. Jho Low has the authority to choose the next CEO.
In the 1MDB-Tanore trial, Najib is charged with four counts of power abuse to enrich himself with RM2.3 billion from 1MDB and 21 counts of laundering the same amount. He faces up to 20 years' imprisonment if convicted.
Get the latest news @ www.EdgeProp.my
Subscribe to our Telegram channel for the latest stories and updates