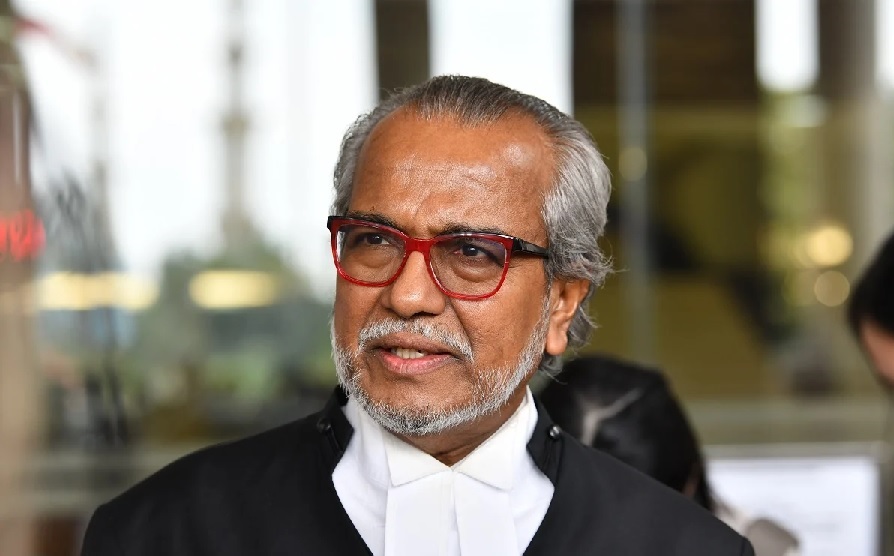 KUALA LUMPUR (Feb 16): Tan Sri Muhammad Shafee Abdullah (pictured) said he may initiate contempt proceedings against former attorney-general Tan Sri Tommy Thomas for statements in his memoir "My Story: Justice in the Wilderness" implicating his client former prime minister Datuk Seri Najib Abdul Razak in the murder of Mongolian national Altantuya Shaariibuu.
Shafee said he is "98% sure" that he will initiate proceedings against Thomas, and will need to send a show-cause letter to the lawyer.
He said he is seeking to take two courses of legal action against Thomas based on the remarks — besides citing him for contempt, he is also filing a suit for defamation.
The portion of the book that Shafee planned to base the contempt action on is the following: "In December 2019, the AGC was served a lengthy Statutory Declaration affirmed by Azilah, in which he provided astonishing evidence or orders he had received from Najib Razak to eliminate Altantuya on the grounds that she was a foreign spy and that this was in the national interest."
"I asked a senior DPP to fly to Sydney, to seek permission from the authorities there to interview Sirul on the credibility of Azilah's confession. My senior DPP spent many days interviewing Sirul in Villawood. Sirul's evidence corroborated Azilah's. Their joint version was credible, particularly taking into consideration that they were incarcerated in different detention centres in two countries with no means of contacting each other. I was satisfied they were truthful," Thomas wrote in his book.
"It's going to be an uphill battle for him. It's up to him to prove my client is involved in the murder," Shafee said at a press conference at the court complex here today.
Last year, a five-member Federal Court bench has dismissed former chief inspector Azilah's review application to set aside an earlier decision by the apex court five years ago to convict him in the murder of Altantuya.
"The court is saying Najib is not implicated in the case, the review also was thrown out… Thomas is therefore saying that he does not care what the court decided, he believes these two people. That means he believes Najib instructed the murder," Shafee said.
The lawyer added that he is citing Thomas for contempt because the latter does not appear to care about the court's decision.
"This is a direct attack on the court," Shafee added.
He also questioned why Thomas never charged Najib for the murder when he was the AG.
Najib has sent a letter of demand to Thomas to retract the same paragraphs in the book, alleging that they are libellous.
Najib is also seeking RM10 million in damages for the injury Thomas has caused to the former premier's reputation and an undertaking that Thomas not repeat the allegations and comments made in the book, among others.
Get the latest news @ www.EdgeProp.my
Subscribe to our Telegram channel for the latest stories and updates