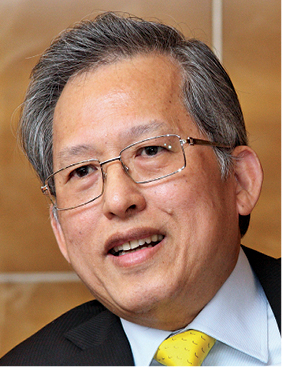 KUALA LUMPUR (March 6): Leading Singapore real estate player City Developments Ltd (CDL) wants to put its "ill-fated S$1.9 billion (RM5.8 billion) investment in Sincere Property Group behind", The Edge Singapore reported this week.
"A lot of questions have been asked about Sincere. We have written off Sincere and we will not put in any more money; but it has a lot of assets," executive chairman Kwek Leng Beng told the media.
"Our partner has a different view from us. The way he operated is also different from the way we operated. Whatever we can resuscitate, we will definitely do so," he said.
According to the business publications' report, Kwek also wants CDL to "move on from its disastrous attempt at building scale in China" and concentrate "on the deep value in its Millennium & Copthorne (M&C) hotels unit".
"Hotels will recover faster than what you think because of the [Covid-19] vaccines. I believe by this year, in September, all the hotels will recover. Some are closed, converted, but my own view is hotels should be coming back quite quickly. Most of you don't realise the inherent and deep value in our hotel portfolio," he said.
"I want to move to the next chapter — to grow the company. People talk about warehouses and logistics. How do we do it in such a way the demand will be fantastic?"
There are also plans to redevelop Liang Court in the second half of the year -- likely to comprise about 696 residential units. The redevelopment will be done through a joint venture with CapitaLand, reported the weekly.
There will also be the launch of the 540-unit Irwell Hill Residences planned for 2Q2021. CDL's "pipeline" comprises around 1,200 units this year.
It was also reported that CDL intends to continue land banking in its home market. Kwek said: When it comes to property, "we are a proxy to Singapore. We always want to have enough land."
Sherman Kwek, CDL's group CEO and Kwek's elder son, concurs with efforts to landbank. But he declined to reveal any figure, saying it has to be "sufficient to allow CDL to run it down in two years or so".
Sherman is also positive about the Singapore residential market. "That's what CDL does best traditionally. We have a strong team that executes well. So, we will continue to replenish our landbank. In fact, we have been participating in the last couple of government land tenders and the bids were very close, but we didn't win," he added.
Read the full report in this week's The Edge Malaysia
Get the latest news @ www.EdgeProp.my
Subscribe to our Telegram channel for the latest stories and updates