10 Years and Above Retail (Gold)
Sunway Pyramid

The Sunway Pyramid shopping mall with its iconic lion head main entrance is one of the most popular shopping malls in the Klang Valley. Located in Bandar Sunway, Selangor, it attracts about three million visitors per month, prior to the Covid-19 pandemic.
Already 24 years old, the flagship asset of Sunway Real Estate Investment Trust stays relevant by constantly introducing new facilities, tenants and attractions to keep in step with consumer needs while ensuring the entire complex is kept running well.
At EdgeProp Malaysia's Best Managed & Sustainable Property Awards 2021, Sunway Pyramid has emerged as a Gold winner in the 10 Years and Above – Retail category. Sunway Velocity in Kuala Lumpur, another mall developed by Sunway Group, has also won Gold in the Below 10 Years – Retail category.
At the Awards in 2019, Sunway Property, the property development arm of Sunway Group, received the EdgeProp Malaysia's Responsible Developer: Building Sustainable Development Award for its vision, commitment and efforts towards the building of sustainable developments in Malaysia.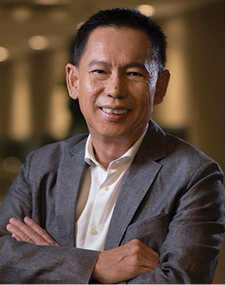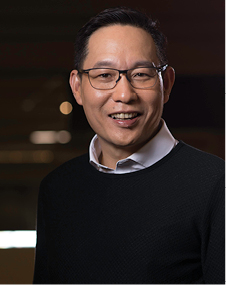 Sunway Malls and Theme Park CEO HC Chan says Sunway Pyramid adopts the "continuous optimisation process" in its management and maintenance. "We have a management system that enables us to keep track of preventive as well as corrective maintenance. With these essential maintenance plans in place, we are able to preserve our building and its assets efficiently. Such optimisation balances the need of the present without compromising the needs of the future," says Chan.
Massive mall upgrade
Since its completion in 1997, the biggest upgrading of the mall took place in 2007, when RM550 million was spent to double the mall size and increase the mall's net lettable area (NLA) to 1.7 million sq ft.
"Since then until 2019, we invested another RM41 million in stages to upgrade and extend our boulevard area, increase our NLA and effectively improve our yield. New dining and retail experiences were introduced such as Malaysia's first Hai Di Lao hotpot restaurant and the Asian Avenue. Our NLA today has grown to two million sq ft," Chan shares, while occupancy is around 98%.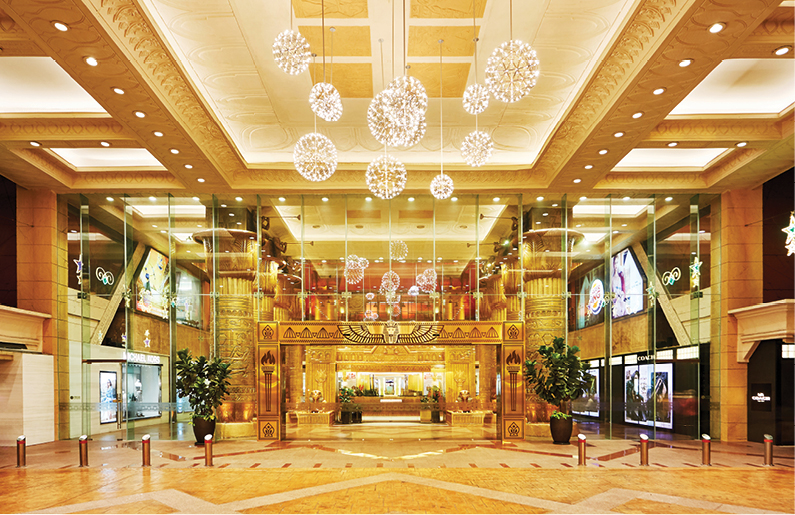 The mall was also the first to introduce the Car Park Guiding System to guide motorists to the nearest vacant spot, he adds.
Meanwhile, a RM16.8 million chiller plant retrofitting exercise has saved the mall more than RM3 million in annual energy cost since 2012.
"This project has exceeded the mall's energy efficiency target within a year of project completion. It delivers a plant room efficiency of 0.75 kW/RT or less, and has exceeded the target of 30% reduction in chiller plant energy consumption," Sunway Pyramid general manager Jason Chin highlights.
A few years ago, the mall also gave a RM2.5 million facelift to the main entrance facade, not just for aesthetic reasons but more importantly, to reduce energy used in cooling the area.
"The objective was to reduce the hot air infiltration into the building by creating a double-layer glass door," Chin explains.
Knowledge transfer
By virtue of its flagship status, Sunway Pyramid acts as a Centre of Excellence (COE) for all malls under the Sunway Group.
"The COE is crucial especially when a new mall is in the pipeline. The best practices tried, tested and documented by the COE are replicated in the newer malls such as Sunway Putra Mall, Sunway Velocity Mall and Sunway Big Box Retail Park. The COE enables transfer of knowledge and best practices to take place in a seamless manner across all its malls as new recruits will train at Sunway Pyramid before beginning their journeys at their respective malls. By grooming in-house, we are able to cascade the quality and expectations of Sunway and Sunway Malls," Chan elaborates.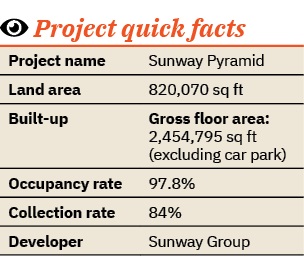 The COE also develops standardisation of procedures and crisis manuals. For the Covid-19 pandemic for example, the COE heads sat down with the centre manager of each mall to design the Covid-19 standard operating procedures (SOPs). "This ensures there is uniformity in the SOPs. Any crisis that arises is guided by a COE crisis manual, so crisis management is handled professionally," says Chan.
Food CPR Programme
In line with the United Nations Sustainable Development Goals, Sunway Malls initiated the Food CPR (compost, plant, rescue) in 2009 with the aim to reduce the estimated 879 tonnes of food waste that goes into landfills annually.
To date, the campaign has garnered a total of 35 F&B partners and has saved 69,000kg of waste from the landfill. The public can collect bags of the compost for free at Sunway Pyramid.
Digitalisation — the way forward
The mall management believes that to manage the mall efficiently, it must incorporate technology into its daily operations. For instance, Sunway Pyramid's tenants can bring up issues to the mall management's attention via a digital community platform known as RetailTECH.
"With this, technical and operational issues can be resolved quickly. And because it is digital, there will be a record of the entire process for easy reference and book-keeping.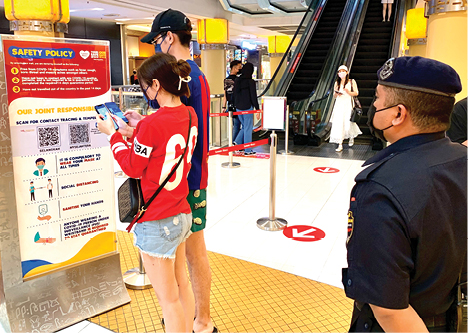 "We will be introducing a tenant portal next where most communication can be made through the system, further promoting an active two-way communication between landlord and tenant. This tenant portal shall include modules from all departments including marketing, leasing and finance," says Chin.
Meanwhile, also introduced was the Unified Payment Terminal (UPT) that accepts a variety of cashless payments ranging from e-wallets to debit and credit cards for hassle-free shopping. Hence, retailers no longer need multiple terminals to accept payments, thus reducing their terminal rental cost. "We have seen over 90% of our retailers utilise cashless payments," says Chin.
Sunway Group may introduce Sunway eMall in the second quarter of 2021. "All in all, we want to create a seamless shopping experience for our visitors, both physically and digitally," says Chin.
Kudos to the team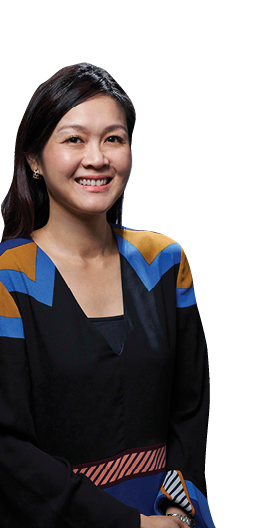 In congratulating Sunway Pyramid on winning Gold in the 10 Years and Above – Retail category of EdgeProp Malaysia's Best Managed & Sustainable Property Awards 2021, Sunway Bhd property division managing director Sarena Cheah describes it as a well-deserved win for Sunway Pyramid's management team.
"There are so many aspects to look at for a mall of over 20 years – from maintenance to capable management to financial sustainability and relevance, among others.
"Sunway Pyramid is our flagship mall and winning this award is a testament that we can maintain our commercial buildings well," she adds.
Check out the microsite for Edgeprop's Best Managed & Sustainable Property Awards 2021 here
This story first appeared in the EdgeProp.my E-weekly on April 9, 2021. You can access back issues here.
Get the latest news @ www.EdgeProp.my
Subscribe to our Telegram channel for the latest stories and updates