EdgeProp Malaysia's Responsible Developer: Building Sustainable Development Award 2021
Matrix Concepts Holdings Bhd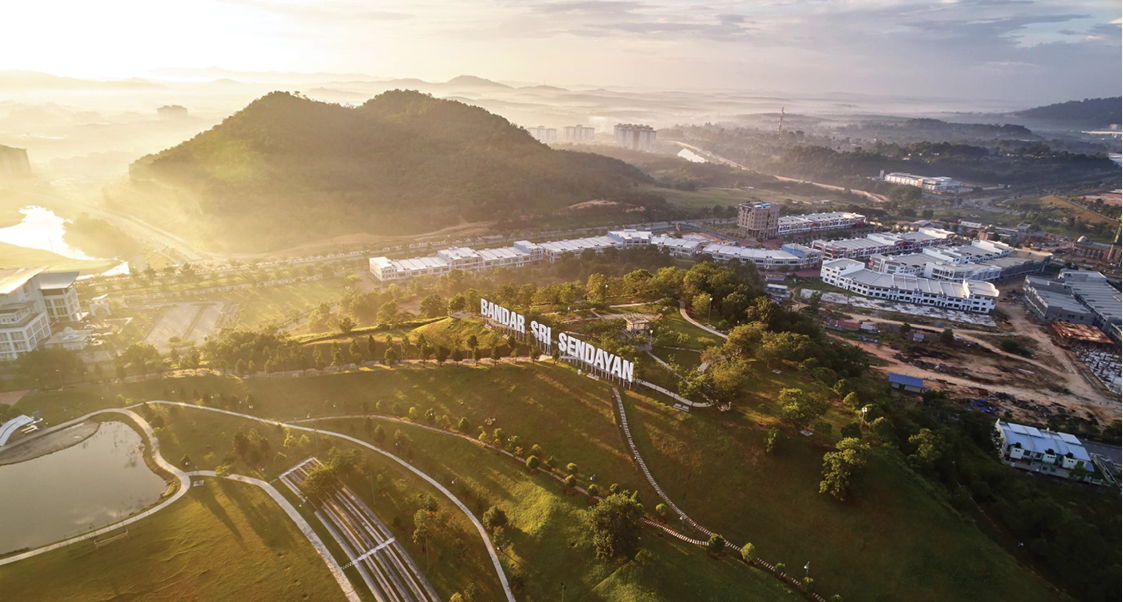 With over 25 years of experience in the industry, Matrix Concepts Holdings Bhd has taken it up a notch and come into the forefront of property development in the country when it started its flagship township of Bandar Sri Sendayan in Negeri Sembilan.
In developing the 6,000-acre township southwest of Seremban, the company is guided by its belief that it would not be perfect if it does not generate vibrancy and be self-sustaining for eons to come.
This is reflected in the township's master plan — from its varied components, to its infrastructure and facilities placement, to the design of each precinct and the design of each home and building.
Besides the basic amenities like schools, hospitals and retail elements that serve residents' daily needs, of note are the components that aim to provide a healthy living environment as well as commercial and industrial components that could lead to job creation, and business and investment activities, thus bringing commercial value and vibrancy not only to the township but the surrounding areas.
For its vision and commitment to value creation and the sustainability of the township, Matrix Concepts has received EdgeProp Malaysia's Responsible Developer: Building Sustainable Development Award 2021 at EdgeProp Malaysia's Best Managed & Sustainable Property Awards 2021.
"Many were reluctant to buy a unit here in Seremban initially as location was their main concern, but today, over 50% of the buyers are from the Klang Valley areas," Matrix Concepts group executive deputy chairman Datuk Lee Tian Hock tells EdgeProp.my. The township is about 40 minutes' drive from Kuala Lumpur.
"The change in the buyers' mindsets have proved that we did the right thing to attract not just locals but also those working in the Klang Valley to live here," adds the 63-year old who founded the Seremban-based development company in 1996.
Matrix Concepts was listed on Bursa Malaysia in May 2013. The company's market cap was RM1.6 billion as at April 3, 2021.
Its group managing director Ho Kong Soon believes that the self-sustaining elements of the township and the potential job and business opportunities there are the key factors that have attracted Klang Valley buyers to invest or to live in Bandar Sri Sendayan.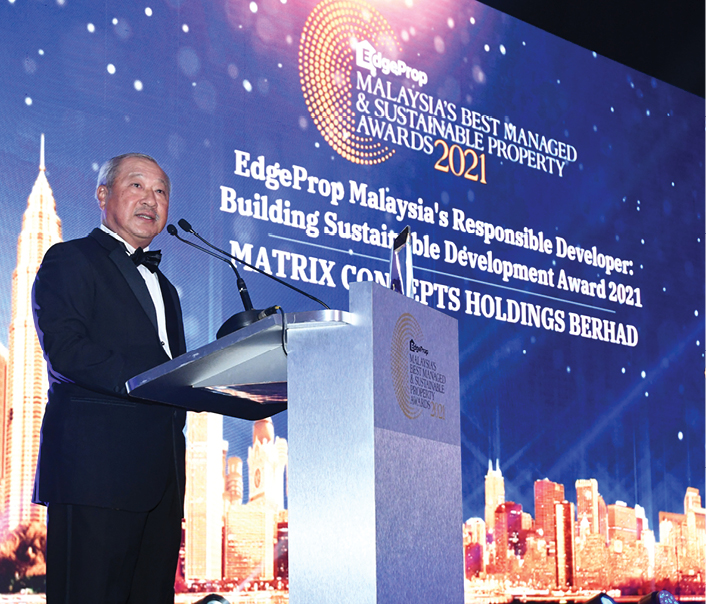 Among the amenities and landmarks in the township, which has an estimated gross development value of RM8.13 billion, are Sendayan TechValley, the Royal Malaysian Air Force (TUDM) Academia as well as leisure and recreational facilities like the recreational clubhouse, Sendayan X-Park and a 26-acre green park.
Sendayan TechValley is home to manufacturing and services providers as well as multinational companies such as Hubei Dijian Construction, Schmidt-Clemens, Daihatsu, Akashi Kikai and Hino.
To date, the 1,000-acre Sendayan Tech Valley has created at least 6,500 jobs benefiting the estimated 40,000 population who currently reside in the township.
With increased vibrancy, Bandar Sri Sendayan is coming into its own not just as an industrial hub but a popular place to live in Negeri Sembilan. This also echoes Matrix Concepts' objective of making this township contribute to the growth of the state.
To enhance connectivity between the township and other major business hubs in the Klang Valley, the company has added a new tunnel access from Mambau to Bandar Sri Sendayan and also a dual-carriage access from Seremban 2 to Bandar Sri Sendayan.
Cost-efficiency and competitiveness
Since its inception, Matrix Concepts has always positioned itself as a provider of quality homes at "great value". It is also focused on fulfilling real market demand.
Ho says the company is able to keep the prices of their properties competitive while maintaining a decent profit margin without compromising on the quality of their homes or buildings.
While many developers have seen decreased sales, Lee reveals that Matrix Concepts has recorded substantial bookings for its homes even during the Movement Control Order period which was implemented due to the Covid-19 pandemic in 2020.
He notes that the bookings were from a pool of interested buyers who had visited and viewed the units in Bandar Sri Sendayan before the Covid-19 outbreak. The pandemic, in fact, had sped up their buying decisions.
"While being stuck at home, many started thinking about what they really needed for a home. A comfortable space with lifestyle offerings and living environment close to nature came across many people's minds," says Lee.
"Our products met exactly what the buyers wanted. We did not change the design of the houses because of the recent crisis. From the planning stages, our aim was to create desirable homes, although along the way, we have refined the details such as the ceiling heights, the landscape design, and beautifying the community areas while keeping in mind ease of maintenance and management," he adds.
Expanding its footprint
From Negeri Sembilan, Matrix Concepts has ventured into other states with various mixed development projects such as the Chambers Kuala Lumpur serviced apartment in KL city centre, Kluang Southgate and Bandar Seri Impian in Kluang, Johor. The developer has delivered 31,598 properties as of end-Feb 2021.
It also expanded its footprint to Australia in Melbourne with M.Carnegie, a low-rise boutique apartment launched in 2016, and M.Greenvale, which offers bungalow lots, in 2019.
Meanwhile, in Indonesia, the company is undertaking the development of the Islamic Financial District located at Pantai Indah Kapuk 2 township in North Jakarta.
Going the extra mile in employee safety
During the first Covid-19 Movement Control Order (MCO) on March 18, 2020, all construction works in Malaysia were forced to stop abruptly for an indefinite period.
Without hesitation, the senior management of Matrix Concepts Holdings Bhd immediately gathered all its workers, who were living in several places, into one proper accommodation with food and necessities provided to make sure they were all living in a safe environment.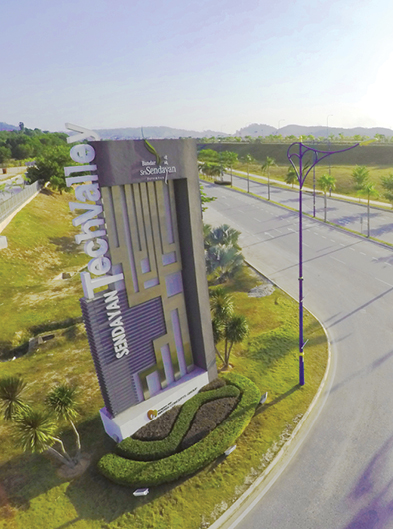 When construction work was allowed to resume end-April, the company decided to delay the resumption of work for another two weeks to allow for swab tests to be done on its workers, the cost of which was borne by the developer. This was to ensure everyone was safe to go back to work, says Matrix Concepts group executive deputy chairman Datuk Lee Tian Hock.
A delay of one week could result in an estimated loss of around RM80 million to RM90 million but "we were willing to bear the losses rather than risk our employees' safety as business is not just about profits", says Lee.
Despite being late in resuming operations, he notes that the company has managed to catch up with construction progress as workers are willing to work an extra two hours a day. The company's cash flow has returned on track by Nov 2020.
Check out the microsite for Edgeprop's Best Managed & Sustainable Property Awards 2021 here
This story first appeared in the EdgeProp.my E-weekly on April 9, 2021. You can access back issues here.
Get the latest news @ www.EdgeProp.my
Subscribe to our Telegram channel for the latest stories and updates