EdgeProp Malaysia's Responsible Developer: Building Sustainable Development Award 2021
Sime Darby Property Bhd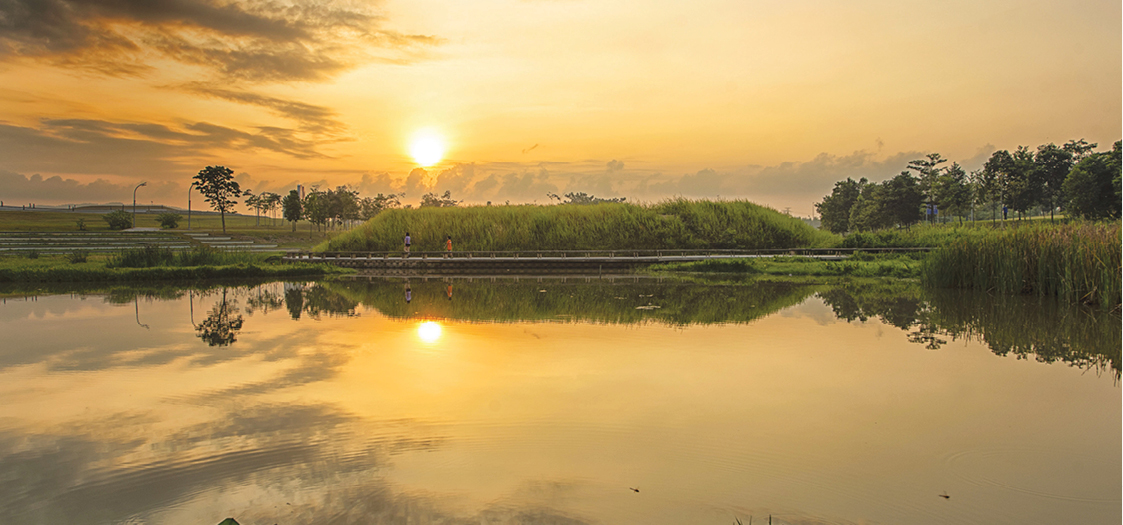 One of the largest and oldest property developers in Malaysia with more than 100,000 homes built across two dozen townships, Sime Darby Property Bhd certainly has, in the words of its managing director, "decades of track record in developing sustainable communities".
Ara Damansara in Petaling Jaya, Bandar Bukit Raja in Klang, City of Elmina and Bukit Jelutong in Shah Alam, Putra Heights in Subang Jaya, Bandar Ainsdale in Seremban, Serenia City in Sepang and Bandar Universiti Pagoh in Johor are among its key developments.
The company currently has 19,977 acres of undeveloped land bank with an estimated gross development value of RM86.9 billion. Listed on Bursa Malaysia in Nov 2017, Sime Darby Property now has a market capitalisation of RM4.38 billion, as at April 3, 2021. The company also has a presence in the UK, Singapore, Australia and Vietnam.
"We place great emphasis on both sustainability and growth. We have been doing this for the past 40 years," Sime Darby Property group managing director Datuk Azmir Merican Azmi Merican tells EdgeProp.my. It comes as no surprise therefore that Sime Darby Property has been bestowed the EdgeProp Malaysia's Responsible Developer: Building Sustainable Development Award at EdgeProp Malaysia's Best Managed & Sustainable Property Awards 2021.
Over the last decade, the property arm of Sime Darby Bhd has cranked up its emphasis on sustainability. Its efforts to develop sustainable communities cover a wide range of elements including addressing climate change, improving a community's overall quality of life, as well as to be a force for good. This is best seen at one of its latest townships — City of Elmina in Shah Alam, Selangor.
In the 6,500-acre City of Elmina, the developer has partnered with the Tropical Rainforest Conservation and Research Centre to set up and operate the Elmina Rainforest Knowledge Centre focusing on environmental education and conservation, research and development and other green activities.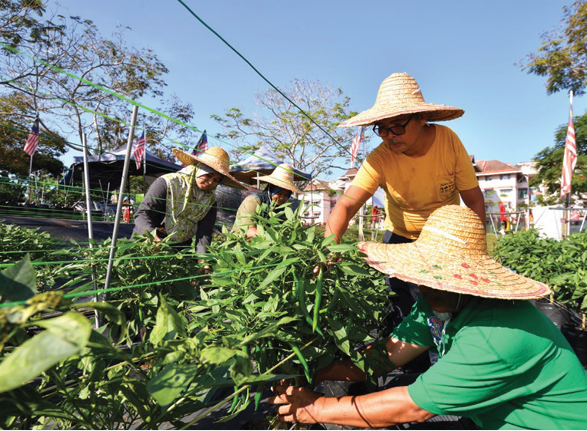 It has also set up an Endangered, Rare and Threatened Native Tree Nursery within the township's Central Park as an extension of the 2,700-acre Subang Forest Reserve adjacent to the park. At the same Awards, the 300-acre Elmina Central Park has garnered a Gold of EdgeProp-ILAM Malaysia's Sustainable Landscape Awards 2021. It has also received the EdgeProp Malaysia Editor's Choice Awards – Malaysia's Exemplary Sustainable Community Park 2021.
"With a huge forest reserve next to the township (City of Elmina), education is one way to gather the residents in the surrounding areas to learn to love the forest and contribute their parts to protect it," emphasises Azmir.
Anchored by sustainability goals
As part of its efforts to tackle climate change, Sime Darby Property has embarked on a journey to achieve its ambition to become a carbon-negative developer by 2030 – which essentially means the carbon it produces will be completely offset by the carbon it removes.
While setting sustainable targets and implementing them across property projects may incur additional cost and consume time, Azmir believes they are vital as all businesses, regardless of sectors, should have a long-term plan anchored by sustainability goals.
"We don't see any serious companies staying relevant if they don't have a sustainable agenda. You cannot just be in the business for money. You have to be sure that you are doing the right thing for the planet and for the people," Azmir stresses.
"If you take from the planet and don't give back, you will be in trouble in the long-term," he adds.
Such a mindset, he says, is well practised across the world, citing large institutional investors such as BlackRock, which has made it clear that it will not invest in companies that do not focus on sustainable issues.
Inclusive communities
Beyond environment conservation, the developer believes that being a sustainable developer is about shaping thriving and inclusive communities in building an environment for all, regardless of income groups or social status, says Sime Darby Property head of safety and sustainability Mohd Razif Mohd Yusoff.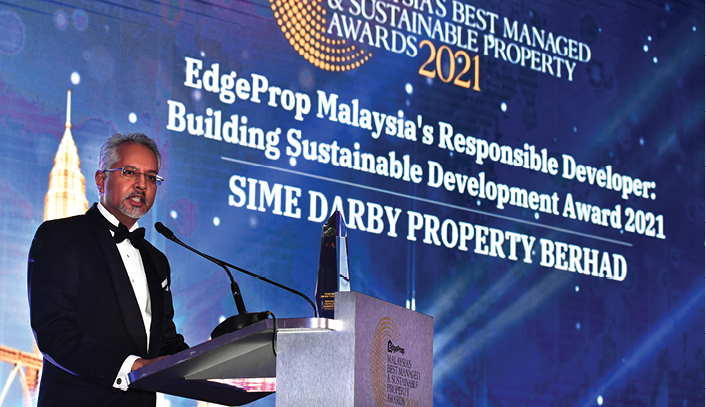 For instance, in the planning of affordable housing, the developer also considers indoor air quality as well as layouts that maximise indoor ventilation and natural light.
He cites the Harmoni Apartment project in the City of Elmina as an example. Even though the unit built-ups are only 850 sq ft, it comes with three bedrooms and two bathrooms to cater to the needs of a small family. Due to its design, ventilation is enhanced and so, indoor temperature is lower, reducing the need for air-conditioning and electricity, thus reducing the carbon footprint of the project. The Rumah Selangorku project also comes with an urban farm that promotes the "Garden to Table" concept.
Meanwhile, City of Elmina's Central Park features the UNICEF Inclusive Playground which was designed and built to enable children of all abilities to play together as equals. It is also aimed at creating opportunities for inter-generational interaction within families and social cohesion of the wider community.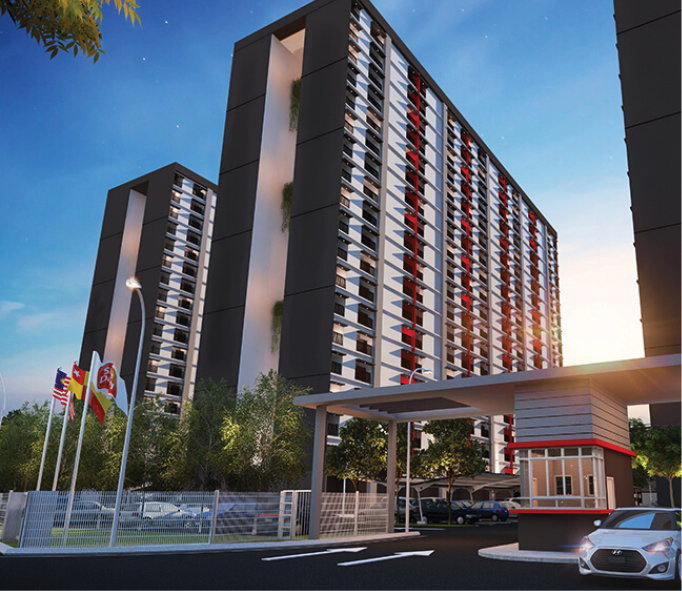 These are among developer's commitment in educating its residents to embrace sustainable and inclusive community living.
Moving forward, Sime Darby Property is looking at accelerating its sustainability efforts by introducing its Concept Home 2.0, a prefabricated home that could be manufactured in a controlled factory environment before being transported to the construction site to be assembled.
This could promote the use of sustainable materials, reduce labour cost, as well as achieve its goal to be low- or carbon-neutral, says Azmir, adding that the company is eyeing to roll out the project in 2030. Although property buyers and homeowners may still yet to be concerned with reducing their carbon footprint, Azmir feels that it is the developer's responsibility to do its part for Mother Earth by using construction technology.
Check out the microsite for Edgeprop's Best Managed & Sustainable Property Awards 2021 here
This story first appeared in the EdgeProp.my E-weekly on April 9, 2021. You can access back issues here.
Get the latest news @ www.EdgeProp.my
Subscribe to our Telegram channel for the latest stories and updates