Buying a property is not just about its usage and obvious functionality. The end-game of any property investment is its capital appreciation. And many have discovered the value growth of a piece of real estate is not based on only its location and its developer's strong track record.
Whether or not a building has been designed and built for sustainable maintenance and the quality of its upkeep are equally important, if not more.
Read also
EdgeProp.my Symposium poll: Majority opt for properties built for sustainable maintenance in next purchase
Upskilling needed for property managers in the new normal
Be armed with the power of preparedness
Strata property management rules compliance during pandemic times
Why fancy building designs are passé
This was the key takeaway from the EdgeProp Malaysia's Symposium on Excellent Property Management 2021 held in a hotel in Petaling Jaya on April 10.
"Be reminded that aesthetics is not central to the all-important Gold Standard of real estate maintenance. Besides compliance to the law, safety and security, another key consideration is effective communication and teamwork… future-proofing your investment starts with you. It is all in your hands," said EdgeProp Malaysia editor-in-chief and managing director Au Foong Yee at the onset of the symposium.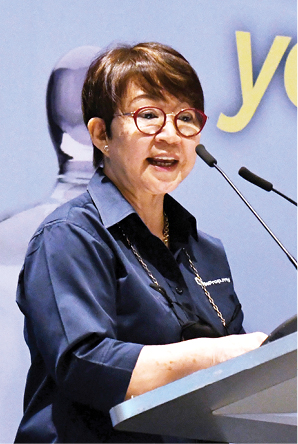 The half-day event, held on the heels of the just concluded EdgeProp Malaysia's Best Managed and Sustainable Property Awards 2021, was aptly titled "Future-proof your investment in the new norm". (Click here for Awards results and details.) Nippon Paint Malaysia and Panasonic Malaysia were the respective partner and supporting partner of both the Awards and symposium. The symposium was also supported by The Edge Malaysia.
Notable among the symposium speakers were successful investors whose property portfolios comprised award-winning condominium units with distinct value appreciations. This is despite the age of the buildings.
The speakers were Westside III @ Desa ParkCity Joint Management Body (JMB) chairman Ken Yeo Kian Ing, Kiara Park Condominium Management Corporation (MC) secretary and past chairman Lawrence Loh and Sri Penaga Condominium MC past chairman Khaw Chay Tee.
Seri Penaga, a 25-year-old condominium in Bangsar, was the Gold winner in the EdgeProp Malaysia's Best Managed and Sustainable Property Awards 2018 under the 10 Years and Above – Multiple-owned Strata Residential category. The project also clinched a Silver in EdgeProp-ILAM Malaysia's Sustainable Landscape Awards 2019.
Meanwhile, Westside III and Kiara Park were the Gold winners during EdgeProp Malaysia's Best Managed and Sustainable Property Awards 2021, for the Multiple-owned Strata Residential – Below 10 Years and 10 Years and Above categories respectively.
It's about teamwork
One thing in common among these winning projects is a strong management team led by committed owner-residents who work hand in hand with their professional property managers.
The result – an award-winning investment that remains attractive and sought-after even when it is more than 30 years old, as in the case of Kiara Park.
In a panel discussion moderated by Au, the three experienced property management leaders shared how they keep their condominiums in tip-top condition together with their appointed property managers.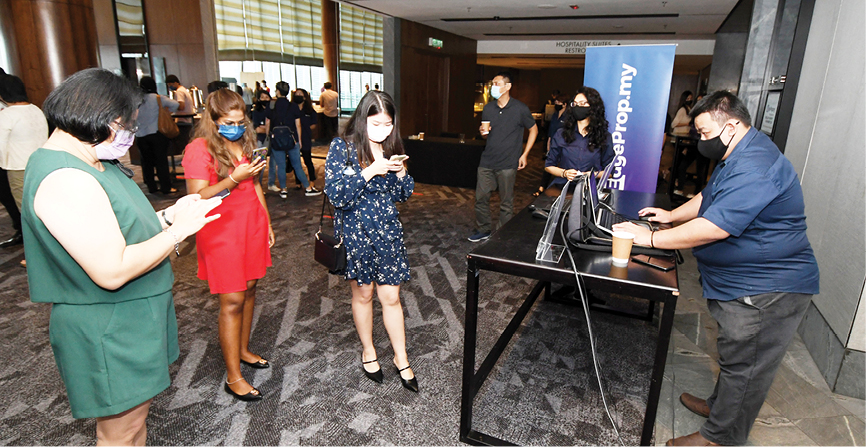 To Khaw, trust among the management committee, property manager and the owners/residents is paramount. "It is all about trust," stressed the former legal practitioner and corporate legal advisor, citing Simon Sinek: "A team is not a group of people who work together, but trust each other".
Khaw retired in 2006 after 30 years in the legal field and brings with him prior experience in other developments as a council member or committee member on a number of JMBs and MCs starting from 2002. He has served as the chairman of Sri Penaga MC, One Menerung MC and Palmyra Bangsar MC and is currently the chairman of the Menara UOA Bangsar MC.
Similarly, Loh stressed the importance of effective communication within a community in order to build trust.
Loh, an architect, has drawn up five-year plans for the condominium's building components' maintenance to prolong their lifespans. He has also prioritised certain components, provided the estimated costs and timelines for fund collection.
Meanwhile, for Yeo, he believes that an effective approach is akin to running a corporate entity with an emphasis on integrity, transparency and accountability.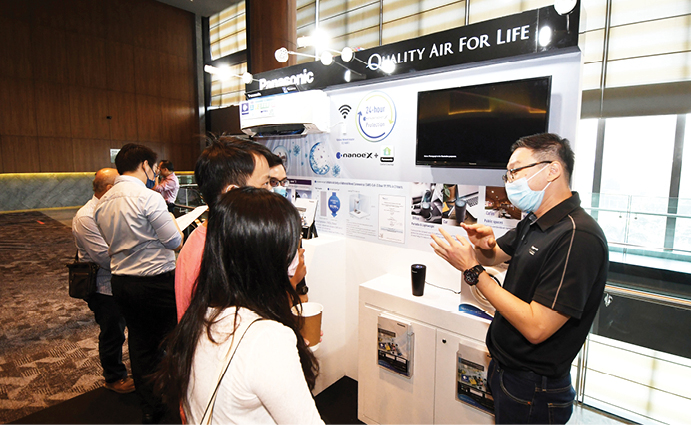 Westside III is unique – it is pet friendly. All pets who call the condominium home are registered.
A certified public accountant and auditor, Yeo has been residing in Malaysia for 16 years but has worked and resided abroad in countries such as Japan, Thailand, Singapore and the US for 19 years, bringing with him extensive experience from the accounting and banking sectors.
Other speakers comprised judges of EdgeProp Malaysia's Best Managed and Sustainable Property Awards 2021.
Property management in the new norm
Adzman Shah Mohd Ariffin, president of the Malaysian Institute of Property & Facility Managers (MIPFM), spoke about the role of property managers in the new normal in dealing with the tribulations brought on by the Covid-19 pandemic.
He pointed out that to adapt to the new norm, property managers need to step up their game in embracing technology to meet expectations to stay relevant and competitive in the future.
Anthony Lee Tee, building inspector, trainer and director for Architect Centre, zeroed in on the importance of returning to the basics of property management.
He noted that the occurrence of many negative issues today (including Covid-19) has not only left us desensitised but also complacent in addressing maintenance issues within a development.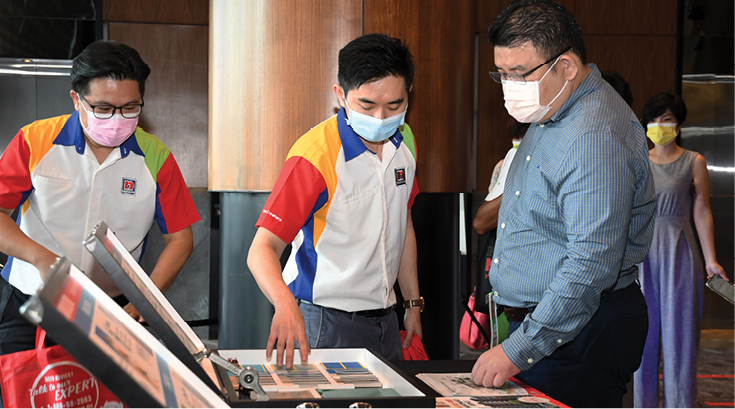 Chur Associates founder and managing partner Chris Tan, during his presentation titled "Strata property management rules compliance", reiterated that the new normal is something that everyone needs to get used to.
He provided insights into the dos and don'ts of communal living during the new normal, including the running of an annual/extraordinary general meeting during pandemic times, ways to initiate online committee meetings and handling defects for common properties.
EdgeProp Malaysia's Au said the Awards and Symposium were aimed at creating awareness and to educate property investors on buying only from developers who are responsible.
"By this, we mean developers who design and build for sustainability, developers who care for the environment and all their stakeholders, especially the consumers and the community at large," said Au.
Developers who have been evaluated and judged "Responsible" are now exclusive members of Malaysia Developers' Hall of Fame. (Click here for more details.)
They are S P Setia Bhd (2018), Paramount Property Development Sdn Bhd (2018), AME Development Sdn Bhd (2018), ParkCity Group (2019), Sunway Property (2019), Tanah Sutera Development Sdn Bhd (2020), Gamuda Land (2020), Sime Darby Property (2021), Matrix Concepts Holdings Bhd (2021) and Eco World Development Group Bhd (2021). (Click to download BMSPA 2021 E-weekly)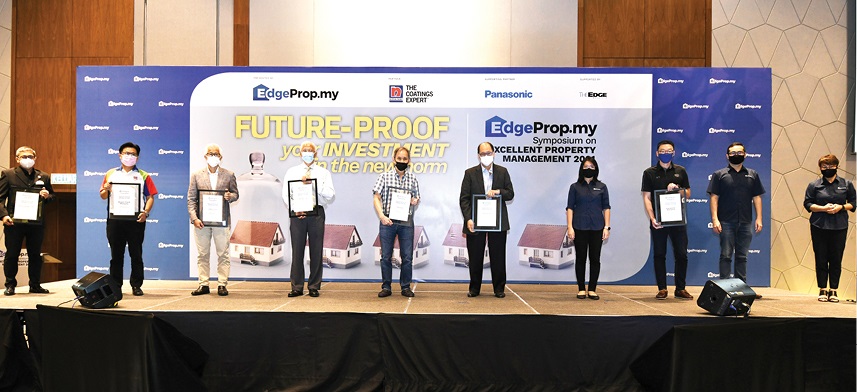 Au stressed that the exclusive membership of the Hall of Fame cannot be bought. It is earned, and it is not perpetual because members are expected to continuously strive and uphold their commitment to be responsible developers, placing sustainability at the forefront of developments.
Lucky symposium attendees went home with Home Safety Inspection package vouchers from Architect Centre and Portable nanoe X Generators from Panasonic Malaysia.
Each participant also received a Strata Owner's Manual & Guidebook (OMG) 2.0 by Chris Tan – courtesy of EdgeProp Malaysia. They also had the opportunity to visit the booths set up by EdgeProp.my, Nippon Paint Malaysia and Panasonic Malaysia.
This story first appeared in the EdgeProp.my E-weekly on April 16, 2021. You can access back issues here.
Get the latest news @ www.EdgeProp.my
Subscribe to our Telegram channel for the latest stories and updates